Russia's Putin Is in Great Shape and Does Not Need a Test to Prove It, Says Kremlin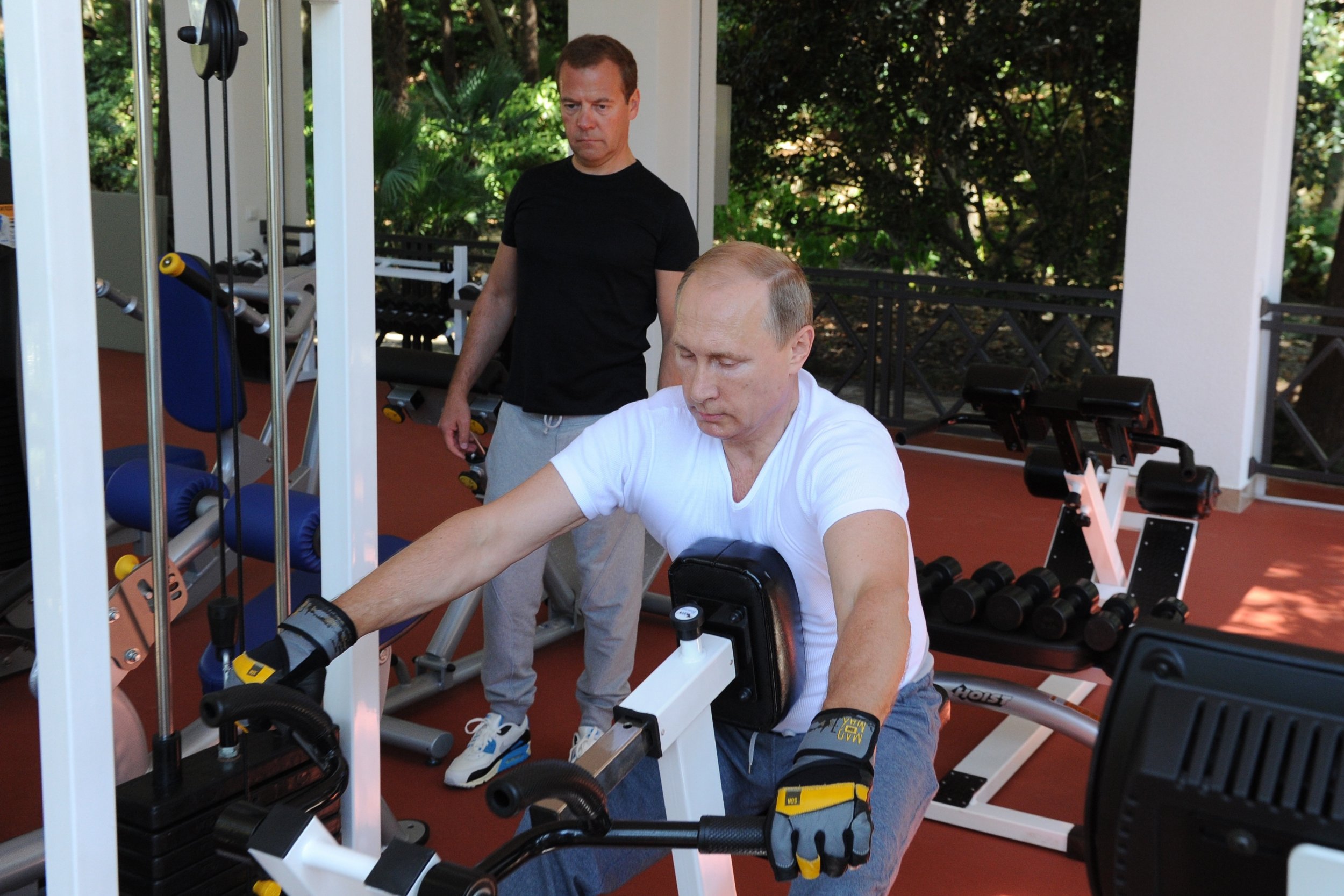 Russian President Vladimir Putin will not take a page out of the White House's book to prove he is in good shape, but if you take the Kremlin's word, he's tougher than most.
Asked if Putin plans to provide any evidence of his own well-being in the same way U.S. presidents do—by briefing the public on physical exams—the Russian leader's spokesman balked at the notion.
Related: Vladimir Putin compares Lenin to a saint and Communism to the Bible
"Currently under our legislation there are no compulsory requirements to share data about the president's state of health," Putin's spokesman, Dmitry Peskov told journalists on Wednesday. "I am unaware if there are any being prepared."
"For my part, I can assure you that the president is absolutely healthy and can hold his own against many (people)," Peskov said, according to state news agency RIA Novosti.
The response echoed Peskov's words from two years ago when Putin disappeared from public life for 10 days, cancelling a trip to Kazakhstan in the process and missing a high-profile security meeting. The administration denied he was ill and instead published images of meetings Putin had with other officials, which only served to stoke controversy further when it emerged the images were taken before his vanishing.
Four days before the usually omnipresent president appeared on live-television again looking a shade paler than usual, Peskov assured liberal radio station Echo of Moscow that Putin was well.
"No need to worry. Everything is in order," Peskov assured the host, who asked if this meant Putin was healthy. He fired back, "Absolutely."
"His handshake is strong?" the interviewer asked. "It breaks your hand," Peskov assured.
The Russian leader provides no public record of his doctor's visits, though the Kremlin has provided citizens with plenty of suggestions of Putin's fitness, periodically documenting his hiking, love of hockey, martial artistry and gym workouts. In the U.S., presidential physical exams go into detail about even minor health issues that do not prohibit the work of the president but could usher in a change in their diet. Trump's latest physical showed he had high cholesterol, and his physician, Ronny Jackson, said the politician now planned to lose between 10 and 15 pounds.
The suggestion of Putin's physical prowess is part of a fastidiously maintained public image of strength and near constant work, though he repeatedly rebuffs talk of his private and family life.