British Lawmakers Compare Vladimir Putin's World Cup to Hitler's Olympics
British Foreign Secretary Boris Johnson and other British lawmakers said that Vladimir Putin will use the upcoming World Cup as a public relations tool the same way Adolf Hitler used the Olympics to raise the profile of Nazi Germany.
The comments came at a Parliament meeting Wednesday where one member, Ian Austin, called for Britain to pull out of the World Cup this summer. He likened the soccer tournament to the Summer Olympics 82 years ago.
"Putin is going to use [the World Cup] in the way Hitler used the 1936 Olympics," said Austin, according to The Guardian.
Johnson agreed. "I think that your characterization of what is going to happen in Moscow, the World Cup, in all the venues–yes, I think the comparison with 1936 is certainly right," he said. "I think it's an emetic prospect, frankly, to think of Putin glorying in this sporting event."
The comments come against a backdrop of diplomatic tussling between the United Kingdom and Russia.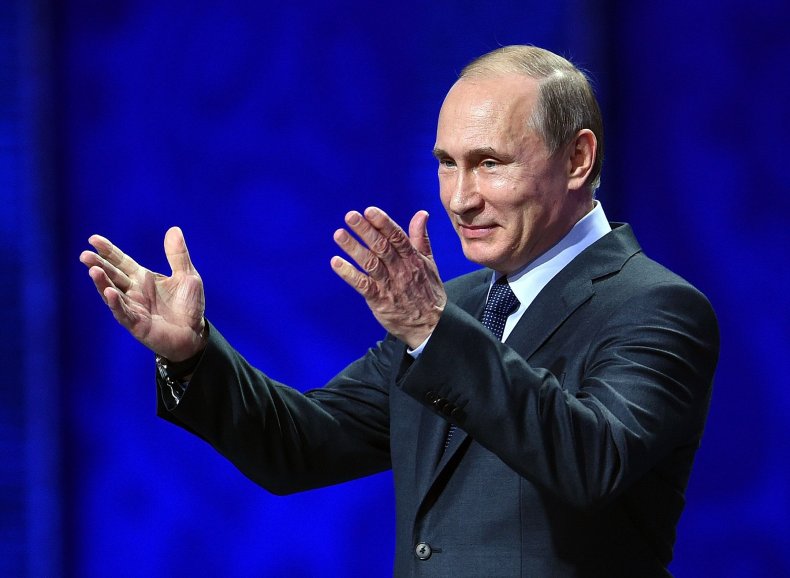 A former Russian spy and double agent for the U.K. and his daughter were found unresponsive due to an alleged nerve gas attack in England earlier this month. The U.K. holds Russia responsible and expelled 23 Russian diplomats for the incident. In return, Russia has announced it will expel 23 British diplomats. One of those officials was responsible for British soccer fans headed to Russia for the games, according to Johnson.​
"We are watching it very, very closely. At the moment we are not inclined actively to dissuade people from going because we want to hear from the Russians what steps they are going to take to look after our fans," said Johnson.
The Foreign Secretary also revealed that the applications for fans to travel to Russia to watch the soccer matches had fallen precipitously, from 94,000 for the World Cup in Brazil four years ago to around 24,000 this year.