Several high-ranking Russian officials have issued warnings to the United States and its allies against supplying Ukraine with long-range missiles, threatening the seizure of more land in response amid the ongoing war that began in late February.
On Monday, Russian Foreign Minister Sergey Lavrov said during a press conference that if countries helping Ukraine, like the United States and Britain, provide Ukraine with long-range missile capability, Russia will be forced to retaliate by taking more territory in Ukraine, Reuters reported.
"The longer the range of the systems that will be delivered, the further we will move back the Nazis from that line from which threats to Russian speakers and the Russian Federation may come," he said, according to Reuters.
Last week, President Joe Biden said that the U.S. would begin supplying "more advanced rocket systems and munitions" to Ukraine. The new rocket-launcher systems from the U.S. and Britain can reportedly be used to hit targets as far as 50 miles away, according to the Associated Press.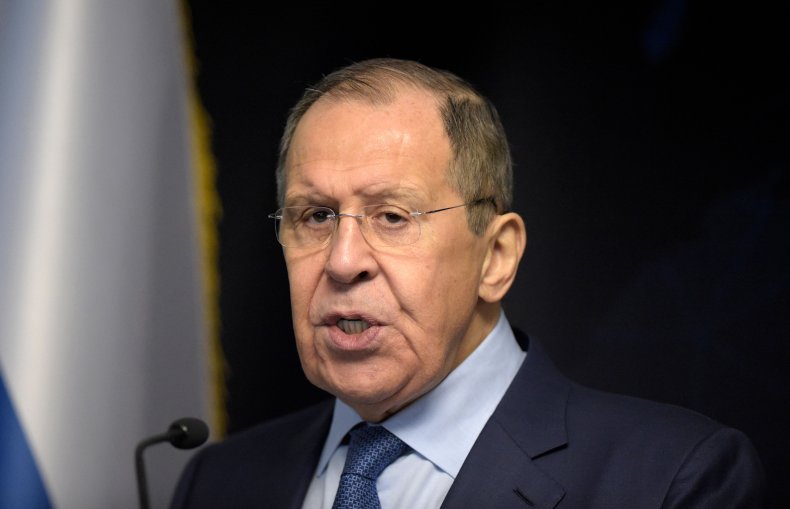 Putin's Warning
The New York Times reported that the new systems can also be used to fire rockets that can hit targets about 200 miles away. But the AP and the Times both said the U.S. will not provide the longer-range missiles, with the Times citing a senior Biden administration official.
Russian President Vladimir Putin made a similar threat during a Sunday evening television appearance, according to AP.
Putin said the Kremlin will "draw appropriate conclusions and use our strike means, which we have plenty of, in order to hit the facilities that we haven't struck yet."
The AP reported that on Sunday, Russia hit Ukraine's capital city, Kyiv, with missiles.
Prior to Biden's announcement, Russian Ambassador to the U.S. Anatoly Antonov called the possible long-range missile delivery "intolerable." Antonov added that "there is a risk that such equipment will be placed near Russia's borders and Ukrainians will be able to strike at Russian cities."
The Ukrainians have already told the U.S. that they would not use the new U.S.-supplied rocket system to hit targets in Russia.
'Full-Scale World War'
In May, Alexander Lukashenko, the president of Belarus and an ally of Putin, warned that World War III might be the result of countries supplying Ukraine with the means to protect itself against Russia.
In an English translation of a letter, Lukashenko listed a number of ways to avoid triggering the third world war, including refraining "from arms supplies, from information warfare and any provocations, from inflating hate speech in the media, from promoting racism and discrimination on the grounds of national, cultural, linguistic and religious affiliation, from legalizing and sending mercenaries."
Lukashenko also said that he "calls on the countries of the world to unite and prevent the regional conflict in Europe from escalating into a full-scale world war!"
Newsweek reached out to the Russian and Ukrainian foreign ministries for comment.