Russia vs. Croatia: Betting Odds, Expert Predictions, Preview for Quarterfinal 2018 World Cup Match
The 2018 World Cup host will look to continue an improbable run on Saturday when Russia is scheduled to take on Croatia in a quarterfinal matchup.
Despite a semifinal spot in sight, the Russia squad has seemingly suggested moving on would simply be gravy atop an already stellar performance for the host nation.
"Now there is not so much pressure," midfielder Aleksandr Samedov told the media. "Compared to before the tournament and the pressure we felt back then—it was much harder. "Now we are in quarter-finals and we just want to bring pleasure to the supporters and to get further and we do not feel the pressure as we did before the tournament."
And while the side has been embraced as heroes, Russian manager Stanislav Cherchesov wasn't exactly expressing a desire to lead the crowd in chants on Saturday. "Emotions are simple," he said. "You show them when you direct the team. Now I am thinking only about the next game. These are not very sophisticated emotions."
Russia advanced to the quarterfinals via a stunning win over Spain that required a penalty shootout to decide the winner. Russia simply outlasted the powerhouse soccer nation.
"Frankly, it was painful," Cherchesov said of their style of play in the match, according to Sports Illustrated. "I really had to persuade them that this was the only way out. We don't like this kind of structure, but that's what we had to do. … They trusted me. I spoke with every player individually, more so than I had in the past. I had to play the why, what, where, and so on. But it worked out."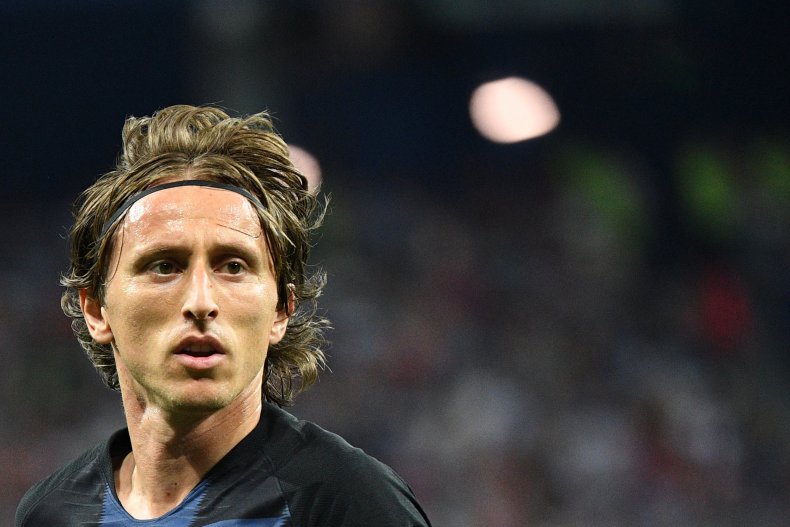 Croatia, meanwhile, has been led by Luka Modric, whom The Guardian recently dubbed the "unassuming genius" who is spearheading the nation's solid World Cup performance.
"We are all football lovers and we know Modric is an incredible player," Croatian defender Dejan Lovren told The Guardian.
It took a penalty shootout for Croatia to slip past Denmark in the Round of 16, but most observers expect the side to win again against the tournament host. Odds Shark placed their money-line odds at +128 while Russia was at +289.
The experts were largely picking Croatia ahead of the match as well. BBC Sports' Mark Lawrenson predicted a 1-0 win over Russia. No ESPN experts predicted that Russia would win outright, although some went for a tie and the drama of penalties. The model from data-focused website FiveThirtyEight, meanwhile, gave Croatia a 61 percent chance of winning and Russia a 39 percent chance.