Russia vs. Ukraine: U.S. Warns Americans to 'Exercise Increased Caution' in Ukraine Amid War Fears
The U.S. State Department Tuesday released a Level 2 travel advisory note warning U.S. tourists to "exercise increased caution" should they visit Ukraine, as the Eastern European country is gearing up for any military escalation following the seizure of two Ukranian gunboats by Russia's Border Guard near the contested Crimean peninsula.
The same department's advisory asked American visitors to not travel to Crimea "due to arbitrary detentions and other abuses by Russian occupation authorities," and added that trips to the regions of Odesa, Mykolaiv, Kherson, Zaporizhzhya, Sumy, Kharkiv, Chernihiv and Vinnitsya must be reconsidered "due to martial law." Kremlin-backed forces annexed the Crimean peninsula in 2014, and a Russian-speaking majority voted to join Russia in a referendum the West and Kiev have considered illegal ever since.
U.S. travelers are also cautioned against traveling to Ukraine's Donetsk and Luhansk regions known as "oblasts." The State Department added that these areas controlled by Russian forces have grappled with an "ongoing-armed conflict has resulted in more than 10,000 deaths" since 2014, adding that "individuals, including U.S. citizens, have been threatened, detained, or kidnapped for hours or days after being stopped at checkpoints controlled by Russia-led forces."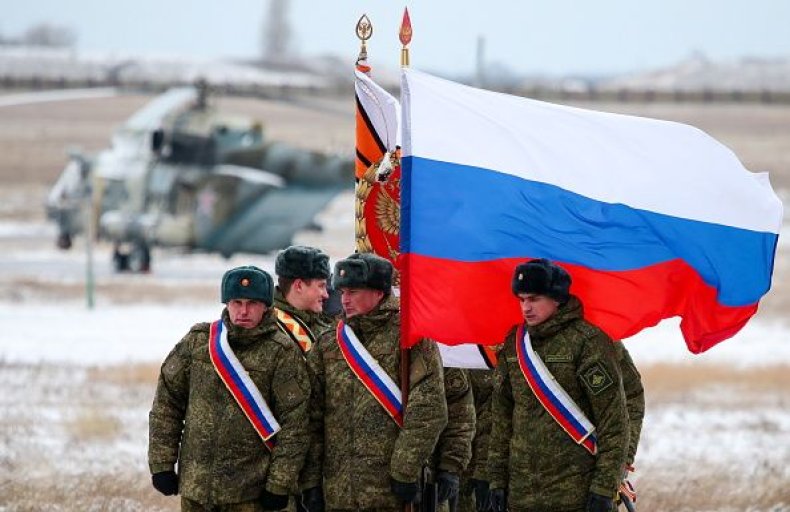 Last week, Ukrainian President Petro Poroshenko launched a martial law decree that extends over 10 of its 25 provinces until December 26, in the wake of the clash between Ukraine and Russian naval ships. The decree, which offers "legal conditions for [the] suppression of armed aggression of the Russian Federation and to ensure national security," affects nearly 40 percent of the population who live in the 10 provinces, The Washington Post reported.
On the sidelines of the G20 summit in Buenos Aires, Argentina, Russian President Vladimir Putin Saturday announced that he will not release the captured sailors and ships in the Sea of Azov, claiming that it's "too soon" for their return because they're still being investigated. "We need to establish the fact that this was a provocation by the Ukrainian government and we need to put all these things on paper," he said, according to The Guardian.
The department prohibits U.S. government personnel from traveling to Crimea, as well as "the eastern parts of the Donetsk and Luhansk oblasts and adjacent regions, which limits the ability to provide emergency services to U.S. citizen in these regions." With respect to regular citizens, U.S. travelers are advised to not "physically resist any robbery attempt," avoid rallies and large crowds and check local media for breaking developments, among other security measures.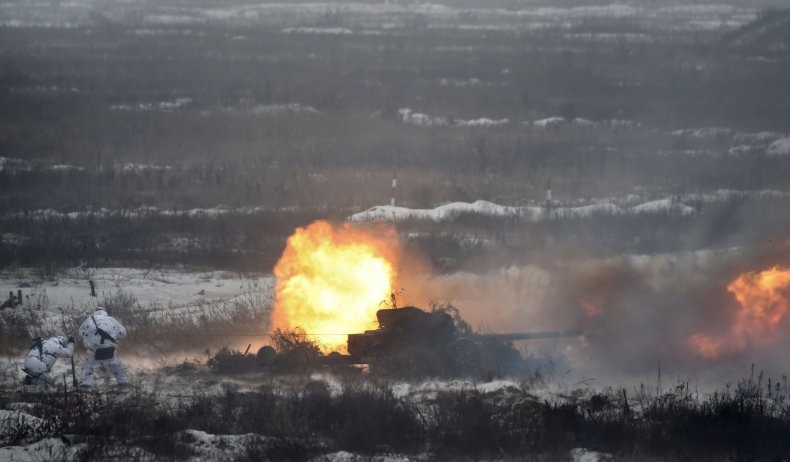 Ukraine, Russia and Azerbaijan are the only three Eastern European countries that have received Level 4 travel advisory—the highest of its category—for certain locations. A day after Russia inaugurated the FIFA World Cup, which received more than 5 million tourists visiting the country's host cities, the State Department issued a Level 3 travel advisory on June 15, meaning that U.S. tourists must "reconsider travel to Russia due to terrorism and harassment." It also added that American visitors should not travel to "the north Caucasus, including Chechnya and Mount Elbrus, due to civil unrest and terrorism," as well as Crimea "due to foreign occupation and abuses by occupying authorities."
Likewise, Azerbaijan's Nagorno Karabakh region obtained the "Do Not Travel" category due to "armed conflict."
Turkey, a country that also shares borders with European countries, this year received a Level 4 advisory travel to areas along the border with Syria due to terrorism. In addition to the war-torn country under the rule of Bashar al-Assad, other countries that have received Level 4 advisories in 2018 include Iraq, Iran, Central African Republic, Syria, North Korea, Mali, Libya, Somalia, Afghanistan, Yemen and South Sudan.