Russia vs. Ukraine War: Cease-fire Violations and Evidence of Russian Interference as Conflict Enters Fifth Year
As Ukraine marked the fifth anniversary of the start of its armed conflict with Russian-backed separatists, Kiev said there were multiple violations of its cease-fire agreement in the eastern part of the country known as the Donbas.
On January 9, Russian proxy forces in eastern Ukraine violated the cease-fire twice, Ukraine's Joint Forces Operation noted.
"The strongholds of our troops were fired upon from grenade launchers of various types, large-caliber machine guns, and small arms near the village of Novomykhailivka on the Donetsk line and outside Lebedynske in the Mariupol direction," a statement from the Joint Forces Operation reads.
Around 10,000 people are estimated to have been killed in the fighting between Ukraine and Russian-backed forces over the past five years since the fighting broke out. The conflict began after a pro-Western social movement ousted a pro-Russian president who subsequently fled the country.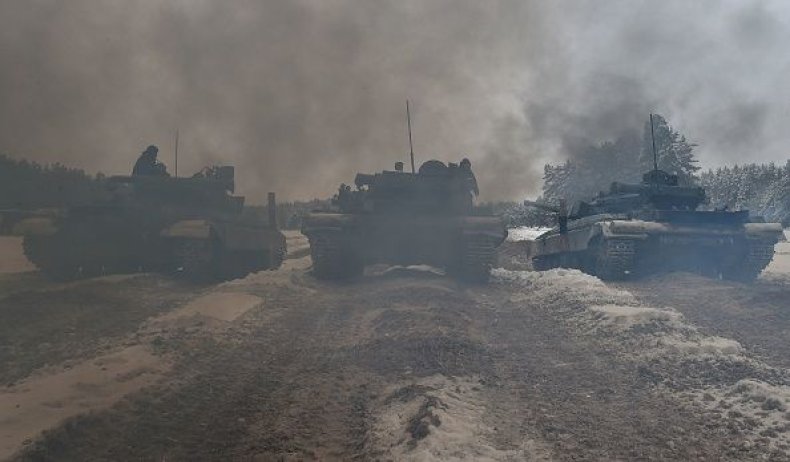 Russia has denied that it is backing the separatists, but both the U.S. and the European Union have sanctioned Russia over its interference in eastern Ukraine, citing evidence of Moscow's involvement.
Ukraine's prosecutor general's office also issued a report on Thursday claiming that it had discovered documents in eastern Ukraine's Luhansk region that prove Russia is financing the separatists there.
"The evidence obtained will be used in cases against the Russian Federation in international courts. The PGO continues active work in the relevant direction," a spokesman said in a statement.
Meanwhile, the Organization for Security and Cooperation in Europe is monitoring the conflict and whether both sides are abiding by the rules of the Mink II peace agreement, which was signed in 2015. The agreement commits both Ukraine and Russia to "immediate and comprehensive ceasefire in certain areas of the Donetsk and Luhansk regions of Ukraine and its strict implementation as of 15 February 2015, 12am local time." Both sides were also required to withdraw heavy weapons from a designated security zone.
Experts, however, have cast doubt on the efficacy of the agreement.
"The Minsk agreement signed in February 2015, also known as Minsk II, is destined to fail because it was designed to fail," Max Bader, lecturer on Russia and Eurasia at the University of Leiden, wrote for Carnegie Europe last year. "The separatist leaders in eastern Ukraine and their Russian backers never intended to implement points 4 and 9 of the agreement. Point 4 stipulates that new local elections in the separatist territories must be held under Ukrainian legislation. Point 9 provides for the full restoration of Ukrainian state control over the country's borders. Two years after Minsk II was signed, there is not the slightest indication that Moscow and the separatists intend to fulfill these elements of the accord."