Russia Wants Its Gun-Toting Robot to Pilot a Shuttle to the International Space Station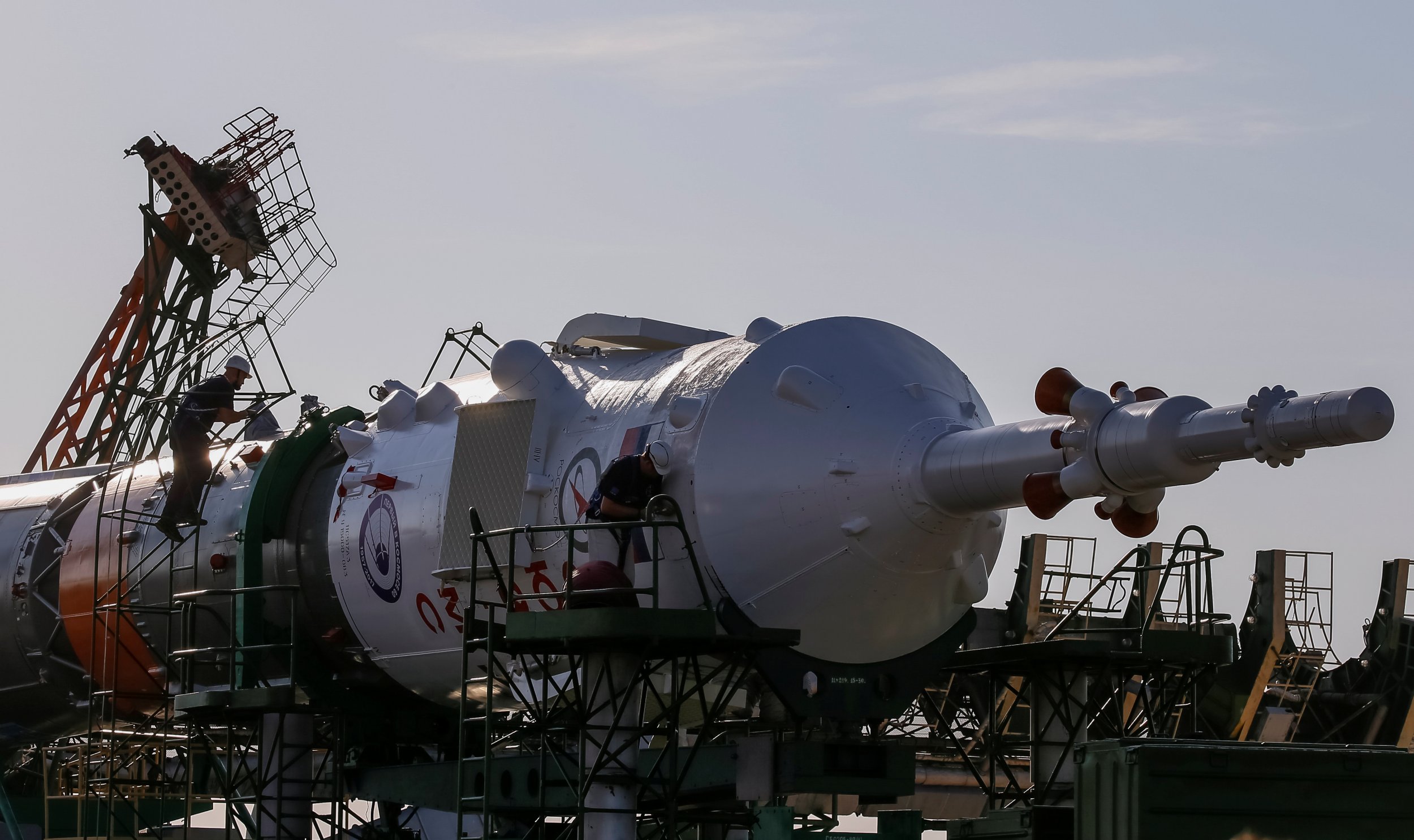 Russia wants to send its most high-tech robot into space as a pilot on a voyage to the International Space Station.
Fedor—which stands for Final Experimental Demonstration Object Research, as well as being a common Russian name—has been earmarked for greatness by Russian engineers and astrophysicists.
Designed with rescue missions in emergency situations in mind, Fedor's creators have left his use open-ended as they continue to tweak his movements to appear faster and more humanlike. Now, Fedor is preparing for work that is truly out of this world.
Read More: How Russia launched the Space Race with the first-ever satellite
Russia's state space agency Roscosmos announced in March that it has selected Fedor to pilot the agency's new spacecraft Federatsiya into orbit in 2021—a flight he may undertake solo.
Fedor is supposed to be ready to join preliminary tests for Federatsiya's first training flight in 2020, with an eye on joining the crew of the International Space Station by 2024, Russian newspaper Izvestia reported on Monday, citing Sergei Hurs, the project director.
"The fully operational Fedor could participate in all three summer tests," Hurs said, noting that once coordination work on the android is complete he will be capable of up to five spaceflights.
At the moment, the human-like robot developed by the state-funded Russian Foundation for Advanced Research Projects is the Russian government's premium android. Fedor is able to lift weights, crawl and drive in a straight line.
Fedor rose to internet fame earlier this year when Russian Deputy Prime Minister Dmitry Rogozin posted a video of the android firing a gun in each hand, but the minister denied Russia was working on a "terminator" bot.
Federatsiya is a kind of linchpin for Roscosmos's future plans, designed to carry Russia's cosmonauts to the Moon but also well beyond Earth's orbit, potentially to Mars. Unveiled in 2015 after around a decade in development, the spacecraft will ideally replace the Russian agency's current Soyuz spacecraft.