Russia Wants U.S. to Admit 'Nobody Can Win a Nuclear War'
Russia has urged the United States to issue a joint statement expressing that both parties recognize how a nuclear exchange between them would end in mutually ensured destruction.
During an interview released Thursday by French publications Le Figaro, Paris Match and the French-language affiliate of Russia's state-run RT channel, Russian Foreign Minister Sergey Lavrov said he was concerned about what he felt was a lower threshold for the use of weapons of mass destruction under President Donald Trump's latest nuclear doctrine. Recalling the two countries' Cold War history, the diplomat hoped the current administration in Washington would offer a similar vow of restraint.
"The Americans and we have made two fundamental statements since the Soviet era to the effect nobody can win a nuclear war and, for that reason, it cannot happen," Lavrov said, according to Russia's state-run Tass Russian News Agency.
"It might be a good idea to reaffirm this postulate in the current context," he added.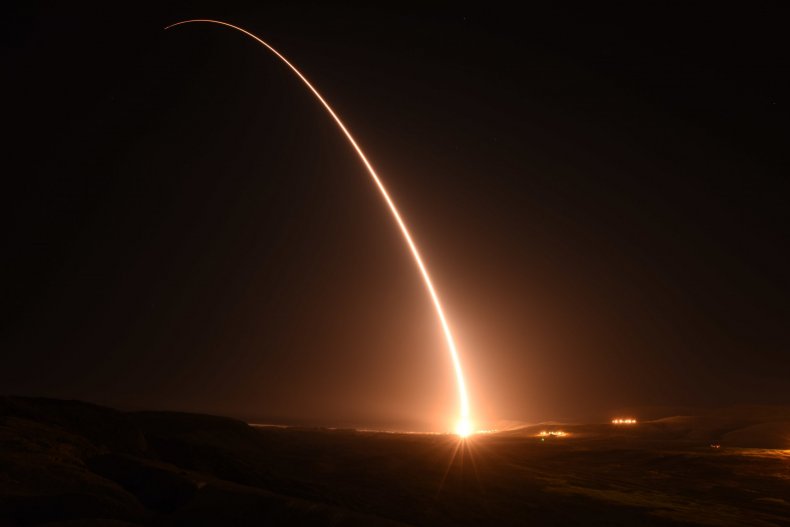 Shortly after Trump assumed office early last year, he and Russian President Vladimir Putin both appeared to express a desire to expand their nuclear arsenals, reversing a decades-long trend of denuclearization between their countries. Though Trump entered the White House showing deep admiration for his Russian counterpart, the U.S. leader soon inherited a sharp uptick in tensions that began between the two powers under his predecessor. In the months following Trump's swearing-in, the U.S. continued to sanction Russia due to accusations it interfered in the 2016 election and pursued other malign activities abroad.
A month after Trump was sworn in, he told Reuters that the U.S. has "fallen behind on nuclear weapon capacity" and was "going to be at the top of the pack" under his administration. Last October, NBC reported that Trump had petitioned the military to increase its nuclear weapons by up to eight times, citing two officials said to be present at a Pentagon meeting that July.
The Trump administration released its debut nuclear doctrine earlier this year with certain sections referring to low-yield nuclear weapons, something that experts have warned could make powers more willing to resort to a nuclear option. General John Hyten, head of the U.S. Strategic Command, said in March that such low-yield devices would serve as "a deterrence weapon to respond to the threat that Russia, in particular, is portraying."
According to Tass, Lavrov said Thursday that "low-yield nuclear warheads are being made with the obvious intention to use them as a possible means of warfare, which would conceptually undermine all existing agreements stipulating that it is a weapon of mutual deterrence and by no means a weapon of conducting war. In the meantime, this is precisely the role of low yield warheads that was described in the new nuclear doctrine."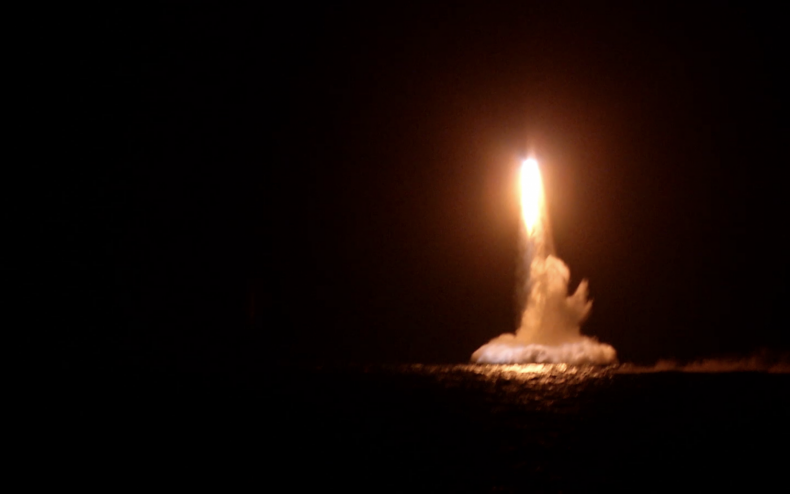 Russia is believed to have the world's largest nuclear weapons stockpile while the U.S. comes in close second, and both powers have continued to reduce their arsenals. At the same time, Putin has set out to improve his country's nuclear triad—the deployment of nuclear weapons on land, at sea and by aircraft—an unveiled an ambitious array of new, nuclear-capable weapons in March. He has accused the U.S. and its allies in Europe and Asia of trying to disarm Russia's capabilities with a global missile shield.
Last week, Putin ordered strategic nuclear drills comprising air, land and sea at the Kura, Chizha, Pemboi and Terekta test sites. On the same day that Lavrov's interview was released, Putin discussed the prospect of nuclear war at the Valdai Discussion Club in Moscow.
"The aggressor must know that retribution is inevitable, that it will be destroyed. We are victims of aggression, as martyrs, we will go to heaven," Putin told the crowd. "And they will just die."