Russia Warns U.S. Against Attacking Syrian Army as Allies Beat ISIS at Border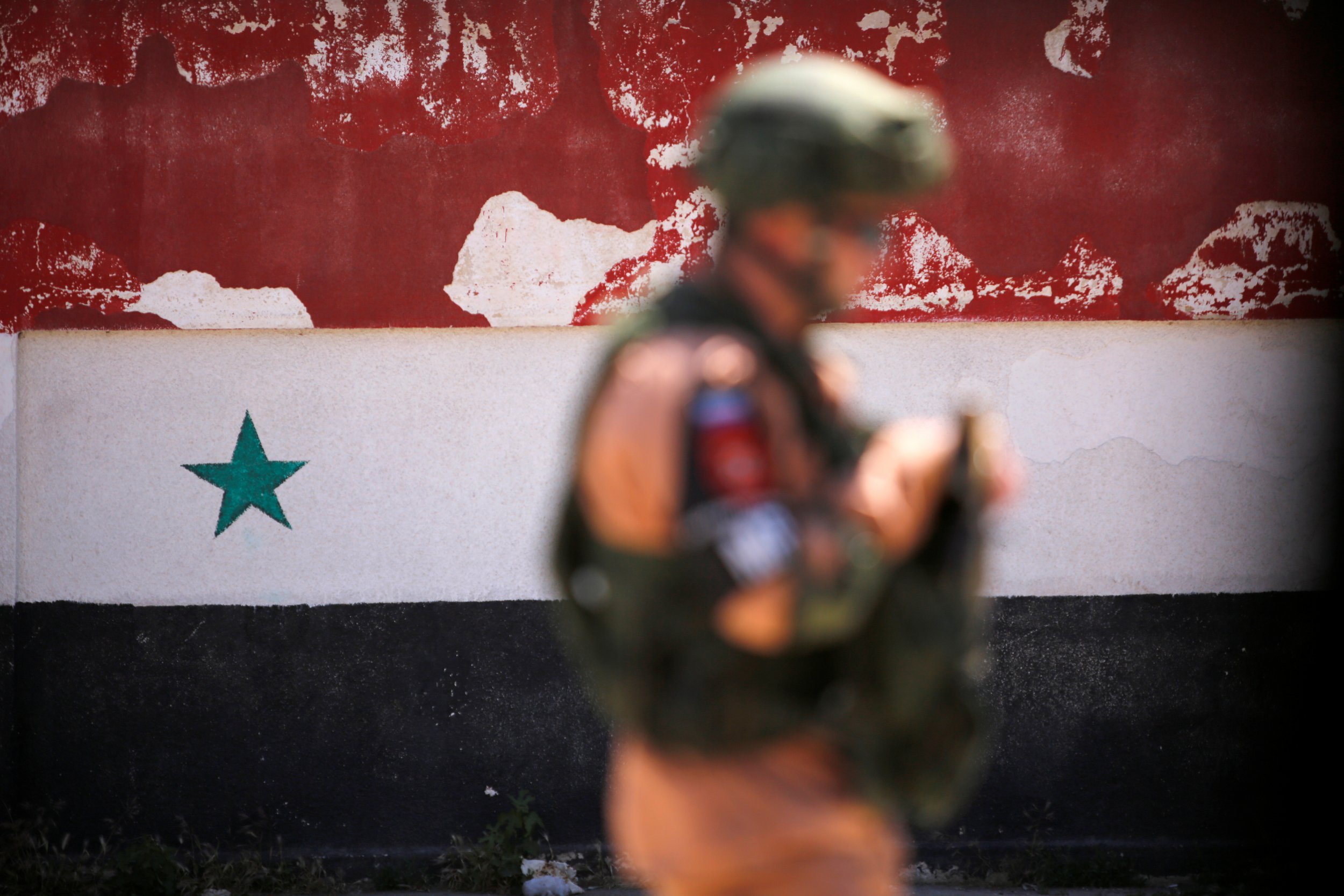 Russia has demanded that the U.S. stop attacking forces that support the Syrian government as they overtake positions held by the Islamic State militant group (ISIS) on the country's border with Iraq.
Russian Foreign Minister Sergei Lavrov reportedly made the comments Saturday on a phone call with Secretary of State Rex Tillerson, responding to three U.S. air strikes in the past few weeks against forces battling ISIS and other insurgent groups on behalf of Russian-backed Syrian President Bashar al-Assad. The Pentagon has argued that the pro-Syrian government coalition, which it describes as Iran-backed militias, has breached a "deconfliction zone" declared by the U.S.-led international coalition in southern Syria but not recognized by Moscow or Damascus. Lavrov criticized the U.S.'s moves, and the pair reportedly agreed to cooperate more closely in the future.
Related: Syrian forces threaten to fight back after U.S. military strikes multiple times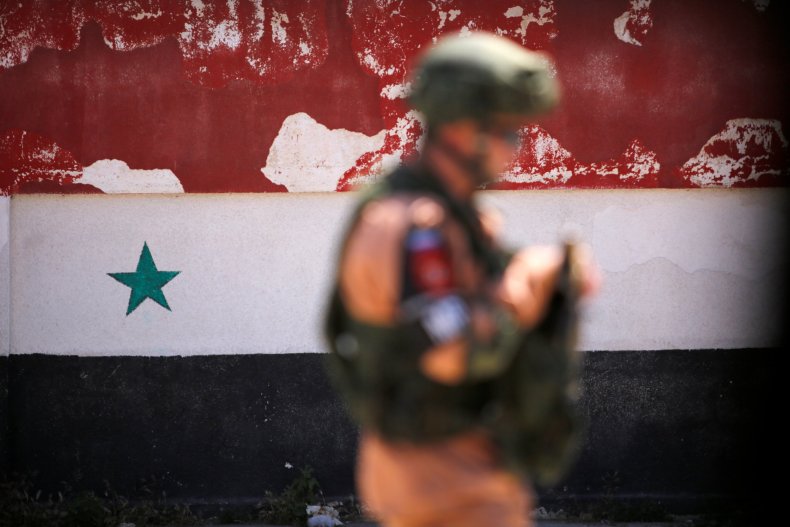 "Lavrov expressed his categorical disagreement with the U.S. strikes on pro-government forces and called on him to take concrete measures to prevent similar incidents in future," Russia's Foreign Ministry said in a statement, according to Reuters.
While the Syrian army and its allies, which include Russia, Iran and various pro-government militias, advance toward the besieged eastern city of Deir Al-Zour, held by ISIS since 2014, the U.S. has deployed Special Forces to train anti-Assad rebels near the southern region of al-Tanf. Both factions are involved in the battle against ISIS but differ on Syria's political future, with the former insisting that Assad remains in power and the latter mostly advocating for his removal.
President Donald Trump had initially toned down the anti-Assad rhetoric of his predecessor, but changed course in April after accusing the Syrian leader of launching an alleged chemical weapons attack on civilians in the rebel-held governorate of Idlib. Russian and Syrian governments vehemently denied responsibility for the incident, but Trump ordered a cruise missile strike on a Syrian air base in response: the first intentional U.S. strike against the Syrian military. The strike led to a major policy rift between Washington and Russia on Syria, and the U.S. has since stepped up its military presence in the country to fight ISIS and curb Iranian influence in the region.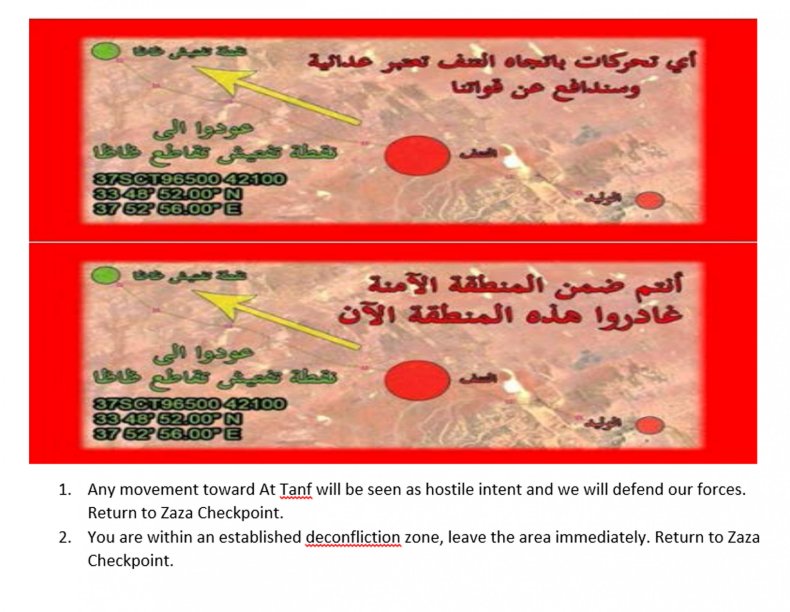 The U.S.-led coalition also has established a "deconfliction zone" near al-Tanf, a Syrian town near the Iraqi and Jordanian borders. The zone was announced, however, outside a framework agreed upon last month by Russia, Iran and Turkey that created four "de-escalation zones" in other parts of the country, all aimed to protect civilians fleeing more than six consecutive years of war in Syria. Last month's "de-escalation zone" deal established areas where no foreign military was permitted to operate, while the U.S.'s "deconfliction zone" is restricted solely for use by the U.S.-led coalition and its rebel allies.
As the Syrian army and their allies move farther east, the U.S. has accused them of threatening Special Forces by approaching the self-proclaimed deconfliction zone and clashing with armed opposition groups. The U.S. responded on at least three occasions with air strikes on the pro-Assad coalition, which the U.S. also accused Thursday of deploying an armed drone that it later shot down.
The friction between the Syrian and U.S.-led efforts to eradicate ISIS had led Russian ground forces Colonel General Sergey Surovikin to criticize Washington on Friday for violating Syria's sovereignty and call the U.S.'s demand that pro-Syrian government fighters not advance further "absolutely groundless," RT reported. Despite this spat, however, Pentagon spokesperson Captain Jeff Davis said Friday that Russia had been "very helpful" in diffusing regional tensions between competing forces, according to The Hill.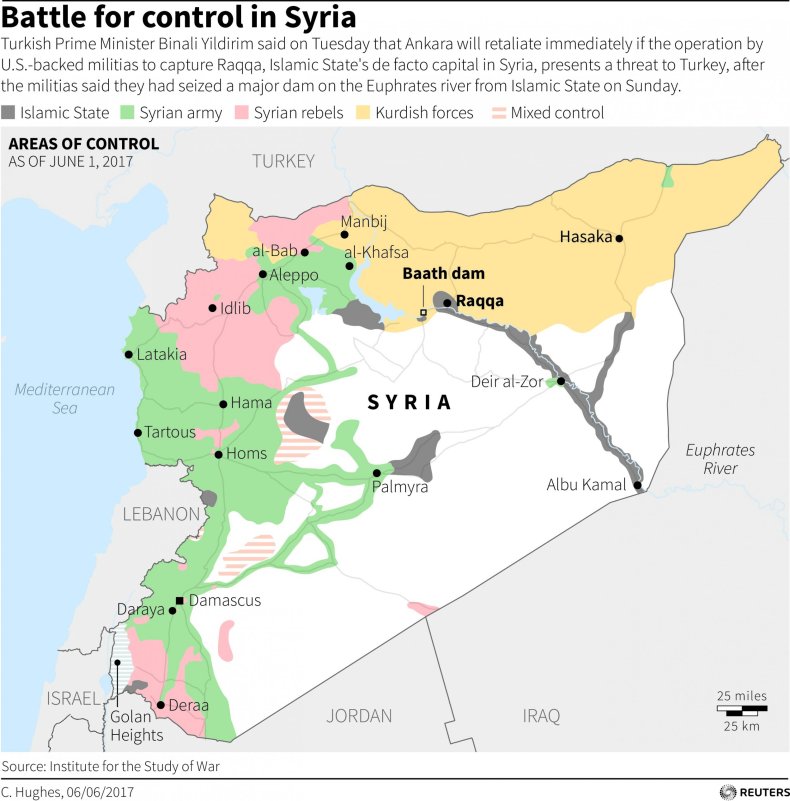 The threat of U.S. intervention also did not prevent the Syrian army and its allies from reportedly reaching the Iraqi border in a major advance against ISIS on Saturday. Reports from both pro-government and pro-opposition sources said that the pro-Assad coalition had arrived north of al-Tanf after defeating the last remaining ISIS troops on the Syrian-Iraqi border, according to Al Jazeera.
The accomplishment has the potential to open a new corridor of anti-ISIS support stretching from Syria through Iraq, where anti-ISIS forces, including Iran-backed, majority-Shiite Muslim militias, have also made significant gains, and, finally, to Iran. Such a development, however, would likely raise concerns in Washington, which is already wary of Tehran's role in the Middle East.