Russia Warns Ultimatums Are 'Futile' As Tillerson Arrives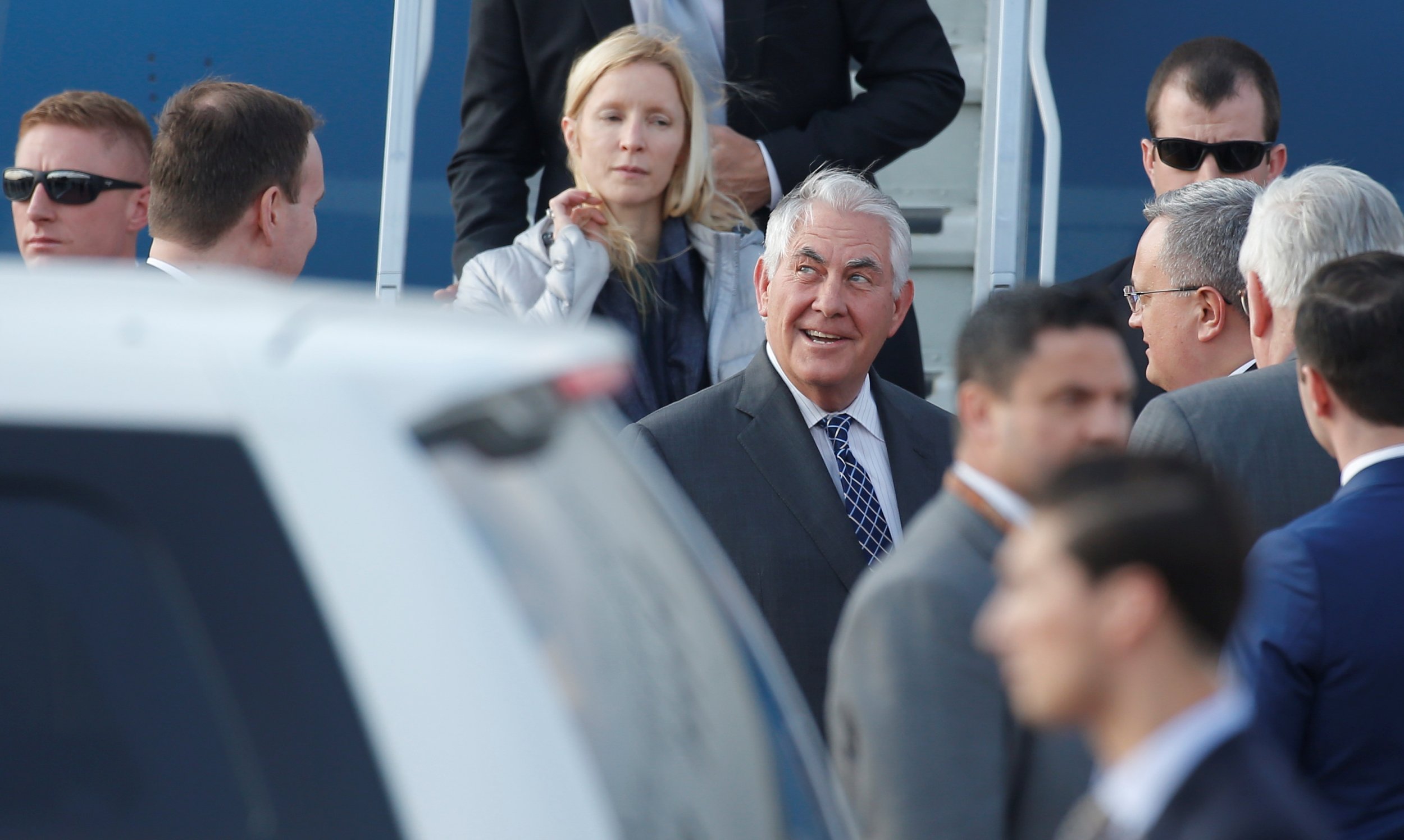 Russia's Ministry of Foreign Affairs has warned U.S. Secretary of State Rex Tillerson that issuing an ultimatum to Moscow over its support for Syrian leader Bashar al-Assad is "futile" and "counterproductive".
Ahead of his arrival in Moscow Tuesday night, while in Italy for a G7 summit, Tillerson advised Russia against continued support for the Assad regime, which Washington alleges used chemical weapons in an attack on April 4 that killed more than 80 people.
In response to the attack, the U.S. launched a cruise missile strike on a Syrian airbase and Tillerson said Assad was an "unreliable partner" for Russia and questioned if alliance with him served Russia's interests. "Or would Russia prefer to realign with the United States, with other Western countries and Middle East countries that are seeking to resolve the Syrian crisis?" Tillerson asked.
But in an interview broadcast on Wednesday morning, Foreign Ministry spokeswoman Maria Zakharova told independent news channel Dozhd : "I completely do not view this as an ultimatum. It seems to me everyone has long understood that it is futile to come to us with an ultimatum. This is just counterproductive."
Responding to the claims by Tillerson and others that Russia carries some blame for the attack—in as much as it failed to prevent it—Zakharova said that the U.S. was "flexing muscles" and "baring teeth" before talks.
"In general, this is one tactic in the negotiation process—indicate your most radical positions and then through the course of negotiations, balance them, finding some points of compromise," she said.
The spokeswoman added that Russia did not cancel Tillerson's visit following the U.S. strike on Syria because Moscow seeks to "understand what the strategy [of the U.S.] is."
"As I take it, nothing is clear to anyone at the moment," she said. "We do not understand what they will do in Syria and not only there. Nobody is clear what they will do in the Middle East, because the Middle East, pardon the banality, is a very complex region. It is not clear to anybody what they will do with Iran. It isn't clear to anyone what they will do with Afghanistan."
Zakharova also commented on North Korea and NATO, although she did not say whether these issues would be on the agenda when Tillerson meets Foreign Minister Sergey Lavrov on Wednesday.
The Kremlin has so far refused to confirm or deny whether President Vladimir Putin will meet the U.S.'s new top diplomat. Putin often met with his predecessor John Kerry.