Russia Warns U.S. Not to 'Play With Fire' in Syria Amid Fears of Fight for Last Rebel Stronghold
Russia issued a warning to the U.S. and its allies "not to play with fire" in northwestern Syria, where a Moscow-backed alliance could be on the verge of a bloody clash with the last anti-regime stronghold.
Tensions around the province of Idlib have escalated, as rebels who oppose Syrian President Bashar al-Assad's regime and civilians have flocked to the province. Damascus and its two main allies Russia and Iran have sharpened their rhetoric, prompting fears of an incoming attack, and leading the United Nations to demand that regime forces avoid using chemical weapons again.
The U.S. has struck regime targets twice, following chemical attacks by Assad on his own people. But Russia continues to argue Damascus was falsely implicated and on Thursday said Washington must not respond to another such impending "provocation."
"With the facts laid on the table... we at the Foreign Ministry have clearly and strictly warned the Western partners not to play with fire," Russian Foreign Minister Sergey Lavrov said on Thursday, according to a ministry recording of his remarks. "The task of liquidating the surviving terrorist cells remains, especially in the vicinity of the de-escalation zone of Idlib."
Lavrov spoke after a meeting with his Syrian counterpart Walid Muallem, where both warned against western intervention in the conflict, despite concern of the collateral damage that a large scale offensive on Idlib could cause.
"The presence of the U.S. and other western countries on Syrian territory is illegitimate," Lavrov reiterated. "The Americans repeatedly promised and publicly made stated, including via the lips of their President Trump, that they will leave Syria. However, every time they found other excuses to stay there," Lavrov added, urging the U.S.-led coalition to join Russia's efforts in support of Assad instead.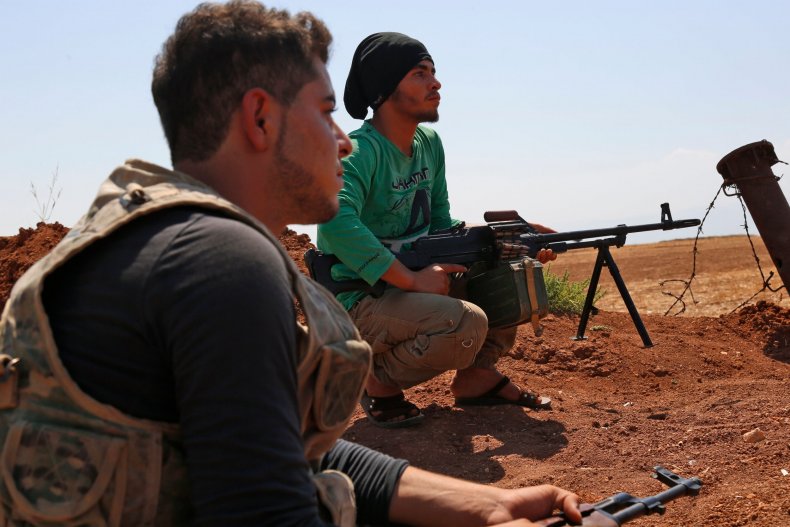 The U.N. envoy to Syria, Staffan de Mistura has already expressed alarm at recent comments by Lavrov and others, describing Idlib as "the last hotbed of terrorists" and a "festering abcess (that) needs to be liquidated."
"You can understand that when there is a perfect storm coming up in front of our eyes potentially," De Mistura said on Thursday, referring to the possibility of military action spreading beyond the region of Idlib, if hostilities ramp up soon.
"I am once again prepared... personally and physically, to get involved myself... to ensure such a temporary corridor would be feasible and guaranteed for the people so that they can then return to their own places once this is over," he added.