Russia Sends Warships Toward U.S. Navy after Syria Bombing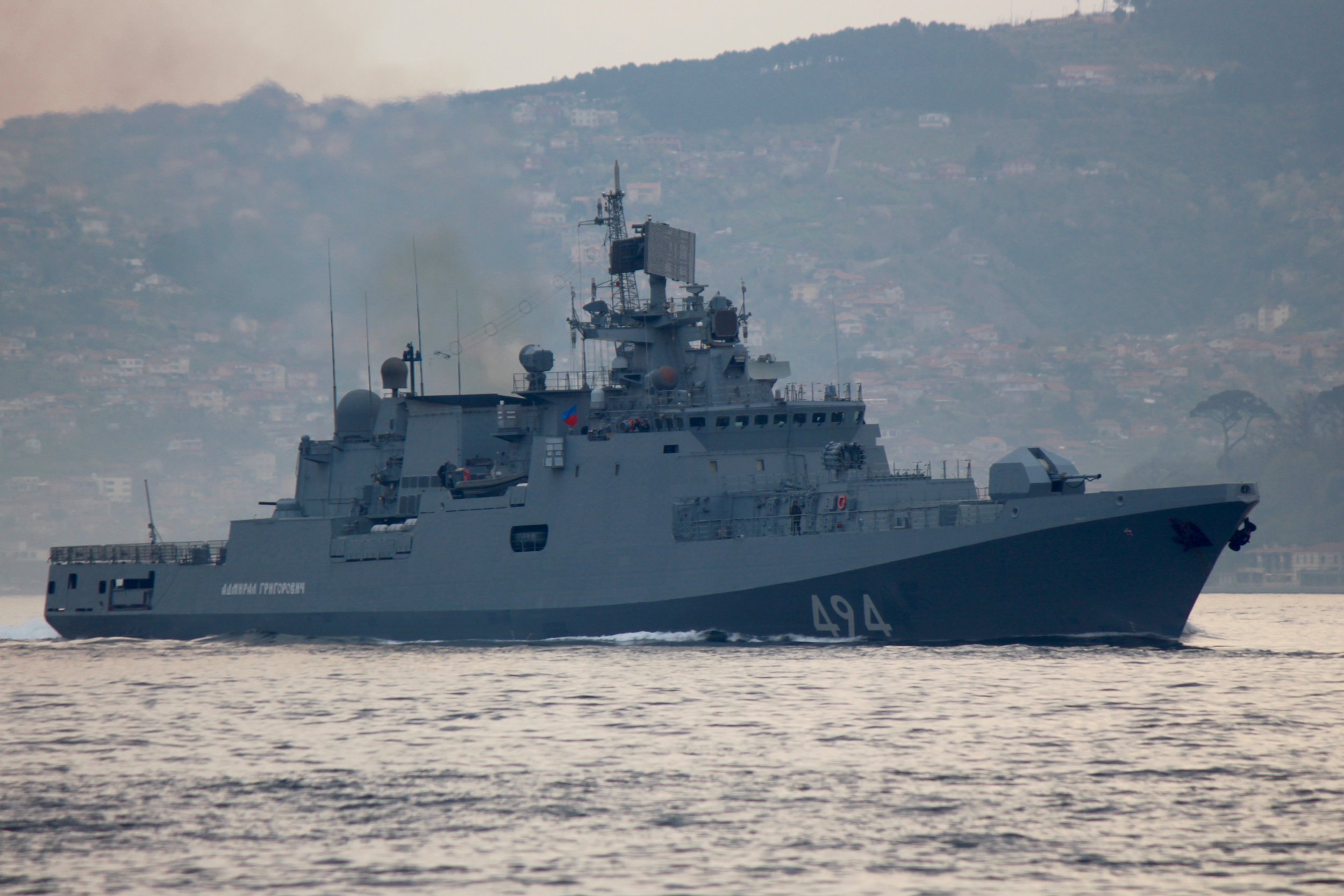 Russia deployed its most advanced Black Sea frigate Friday into the eastern Mediterranean, where U.S. Navy destroyers had launched an airstrike earlier that day against the Moscow-backed Syrian military.
As Russian leadership condemned the U.S.' first intentional attack on the military of Syrian President Bashar al-Assad since the country's six-year conflict began, Russia's Admiral Grigorovich frigate reportedly left its port of Sevastopol, Crimea, and headed toward the U.S. destroyers USS Porter and USS Ross. The vessels had launched a barrage of 59 Tomahawk missiles early Friday morning against Syria's Shayrat Airfield, which Washington alleged was the origin of a suspected chemical attack on the Syrian rebel-held city of Idlib. Moscow argued the toxic discharge was the result of a Syrian airstrike on a chemical weapons facility used by rebels and has said it would take "a complex of measures" to protect Syrian troops from further U.S. action.
Russia's 4,000-ton warship came equipped with Kalibr cruise missiles, one of Moscow's latest and most deadly high-tech projectiles, and was headed to dock in the Syrian city of Tartus, according to Russia's official TASS News Agency. The ship's movement was also confirmed by Turkish ship spotter Yoruk Isik, who told the U.S. Naval Institute's news agency that the ship had crossed the Bosphorus Strait only nine days after docking from a previous Mediterranean voyage.
The Admiral Grigorovich frigate was involved in joint naval drills conducted Wednesday between Russia and Turkey. Russia's Black Sea Fleet and the Turkish navy trained for both defense and rescue operations in a rare sign of recent cooperation between Moscow and Ankara, which have supported opposing alliances in Europe and the Middle East. Turkey, a member of NATO, has supported insurgent groups in Syria opposed to Assad.
Russian President Vladimir Putin viewed President Donald Trump's decision to launch airstrikes on the Syrian airbase as "a significant blow to Russian-American relations, which were already in a sorry state," according to Putin's official spokesperson Dmitry Peskov. Russia's defense ministry also voided an air defense deal between the U.S. and Russian military in Syria as the two powers hold parallel campaigns against the Islamic State group, also known as ISIS, and other jihadist groups. The operations conducted by the U.S. and Russia frequently bring their respective forces near one another and the deal was intended to prevent potential clashes.