Putin Says Russia Has Weapons the US Doesn't, So Trump Should Extend Nuclear Treaty One Year
Russian President Vladimir Putin has called for an immediate, unconditional renewal of the last nuclear arms treaty between Moscow and Washington, highlighting that his own country has developed new strategic weapons that the United States does not have.
Amid an unprecedented spike in COVID-19 cases, the Russian leader met virtually on Friday with members of his security council and placed arms control high on his agenda. After calling first on Foreign Minister Sergey Lavrov to report on the progress of talks to extend the New Strategic Arms Reduction Treaty (New START) before it expires on February 4, Putin weighed in on the failing non-proliferation pact.
"It would be extremely sad if the treaty ceased to exist altogether and were not replaced by another fundamental document of this kind," he said.
He touted the success of the treaty and its 2010 and 1991 predecessors in preventing an all-out arms race between the top two nuclear powers, but also took the opportunity to claim that the Russian arsenal has in some ways surpassed that of the U.S.—something he was willing to address in a new agreement.
"It is clear that we have new weapons systems that the American side does not have, at least not yet," Putin said, "but we do not refuse to discuss this side of the issue."
Putin, who has since late last year proposed a no-conditions extension of New START, offered a new, more specific path to potentially push forward negotiations with the Trump administration.
"I have a proposal, namely: to extend the existing treaty without any conditions for at least a year, in order to be able to conduct meaningful negotiations on all parameters of the problems that are governed by agreements of this kind," he said, "so as not to leave our countries and all states of the world that are interested in maintaining strategic stability, without such a fundamental document as New START."
Shortly afterward, Trump's own national security council released a statement calling Putin's proposal a "non-starter" because it didn't include "freezing nuclear warheads."
"The United States is serious about arms control that will keep the entire world safe," national security adviser Robert O'Brien said. "We hope that Russia will reevaluate its position before a costly arms race ensues."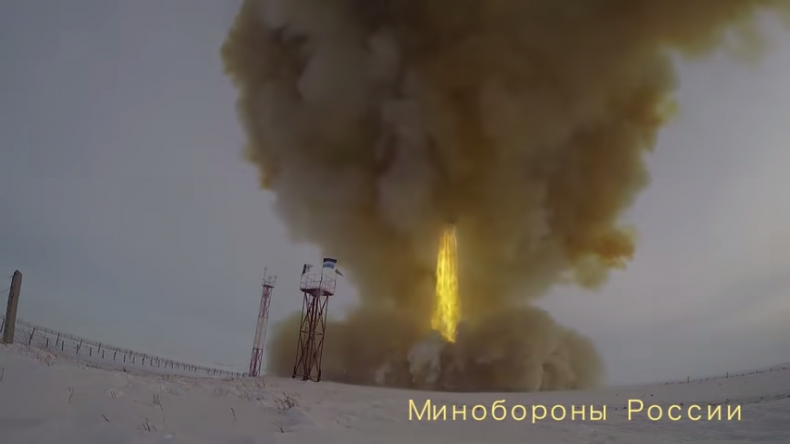 The state of New START consultations remains in flux just weeks ahead of the U.S. election, raising concerns on the Russian side.
Confusion erupted Tuesday after U.S. Special Presidential Envoy on Arms Control Marshall Billingslea said he believed the two sides had reached "an agreement in principle at the highest levels of our two governments" on extending New START "for some period of time." A State Department official later confirmed this view to Newsweek.
Russian Deputy Foreign Minister Sergei Ryabkov quickly dismissed this remark, saying the U.S. proposal for a nuclear "freeze" was "unacceptable." He claimed the comments were part of a Trump administration effort to score political points ahead of the election. He added that a deal was not likely before the election should the current impasse hold.
As of Thursday, there appeared to be no progress in the negotiations.
In his report to Putin, Lavrov said the two sides remain in "fairly intensive contact" on the issue and that specific proposals had been submitted. As for the U.S., however, the top Russian diplomat said the proposals received were heavy with preconditions that were "quite numerous, were formulated both outside the framework of the treaty itself and outside of our competence."
He noted that this was the last remaining bilateral treaty regarding the two countries' massive nuclear stockpiles, which have been subject to reduction, limitations and inspection measures thanks to New START.
"Everything else has either already been destroyed or is being proposed by the Americans for termination," Lavrov said.
This includes the 1972 Anti-Ballistic Missile (ABM) Treaty abandoned by the U.S. in 2002 and the Intermediate-range Nuclear Forces (INF) Treaty scrapped last year by the Trump administration, which alleged Moscow violated it with a new cruise missile system.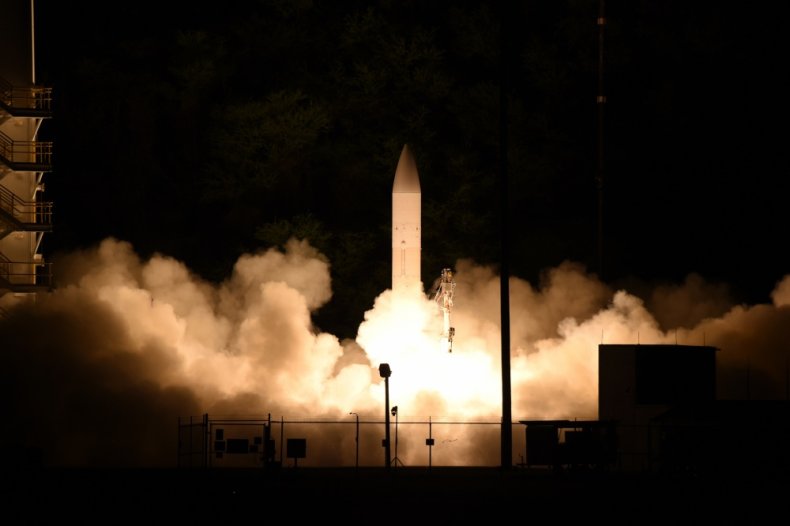 Russia, in turn, has accused the U.S. of seeking a global missile shield through the instalment in Eastern Europe of missile defenses using similar technology to mid-range missile launchers long banned by the INF.
Putin has cited this breakdown in arms control agreements as his motivation to press forward with the development of state-of-the-art nuclear-capable weapons such as the RS-28 Sarmat intercontinental ballistic missile, the Avangard hypersonic boost-glide vehicle, the Kinzal air-launched cruise missile, the Poseidon nuclear-powered unmanned underwater vehicle and the Burevestnik nuclear-powered cruise missile.
Worries the U.S. was seeking to undermine Russia were also earlier expressed by Moscow's ambassador to Washington Anatoly Antonov in remarks sent to Newsweek, in which he warned "of a deep crisis of confidence in relations between the two leading nuclear powers."
He said advancing arms control measures should be common ground for Moscow and Washington, and warned the U.S. not to exploit the situation to strengthen its hand against Russia in terms of military power.
"We need to remember that strategic issues have always been the cornerstone of our relations under any circumstances," Antonov said. "We hope that the United States will carry out a policy that does not seek military advantage over Russia."
He emphasized Russia's concern that the U.S. was seeking unfair advantages through these negotiations.
"In order to meet the interests of the USA and the Russian Federation," Antonov said, "there should be no place for any attempts to get significant unilateral advantages in the military political sphere."
While U.S. officials agree on the importance of establishing comprehensive non-proliferation measures, they have insisted on a broader agreement involving new weapons systems and additional countries, such as China.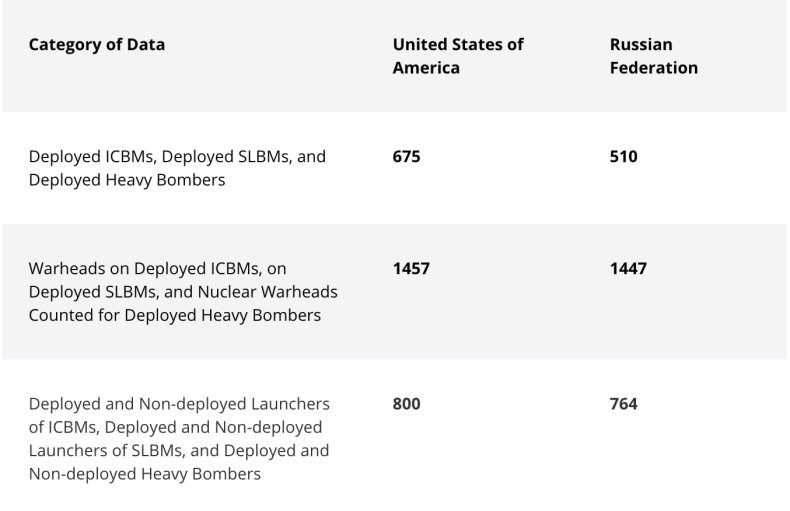 Amid the misunderstanding between the U.S. and Russian sides over progress of the talks, Secretary of State Mike Pompeo touted the hard work that went into negotiations, and attempted to bring China into the discussion.
He said he hoped "that the Chinese Communist Party will also come to see that this kind of work, this kind of diligent work, to decrease risk, to take instability out of the entire world from these very dangerous weapons, these nuclear weapons that can proliferate so easily."
Beijing has repeatedly rejected such overtures, arguing its far smaller arsenal should not be subject to the kind of bilateral measures governing the stockpiles of the U.S. and Russia.
"On the so-called trilateral negotiations proposed by the U.S., China has on numerous occasions reiterated its position, that is, given the huge disparity between the Chinese nuclear arsenal and that of the US and the Russian Federation," Fu Cong, director-general of the Chinese Foreign Ministry's Arms Control Department told Russian daily Kommersant in an interview Thursday, "we simply do not believe that there is any fair and equitable basis for China to join the U.S. and the Russian Federation in a nuclear arms control negotiation."
He did, however, propose one potential path for Chinese inclusion.
"Of course, if the U.S. commits itself to reducing its nuclear arsenal to a level comparable to the Chinese nuclear arsenal, we'll be happy to join," Fu said. "But frankly speaking, that is something that we do not foresee happening in the near future, maybe not in my lifetime."