Russia Will Fight to Be World's Top Space Power, Agency Chief Says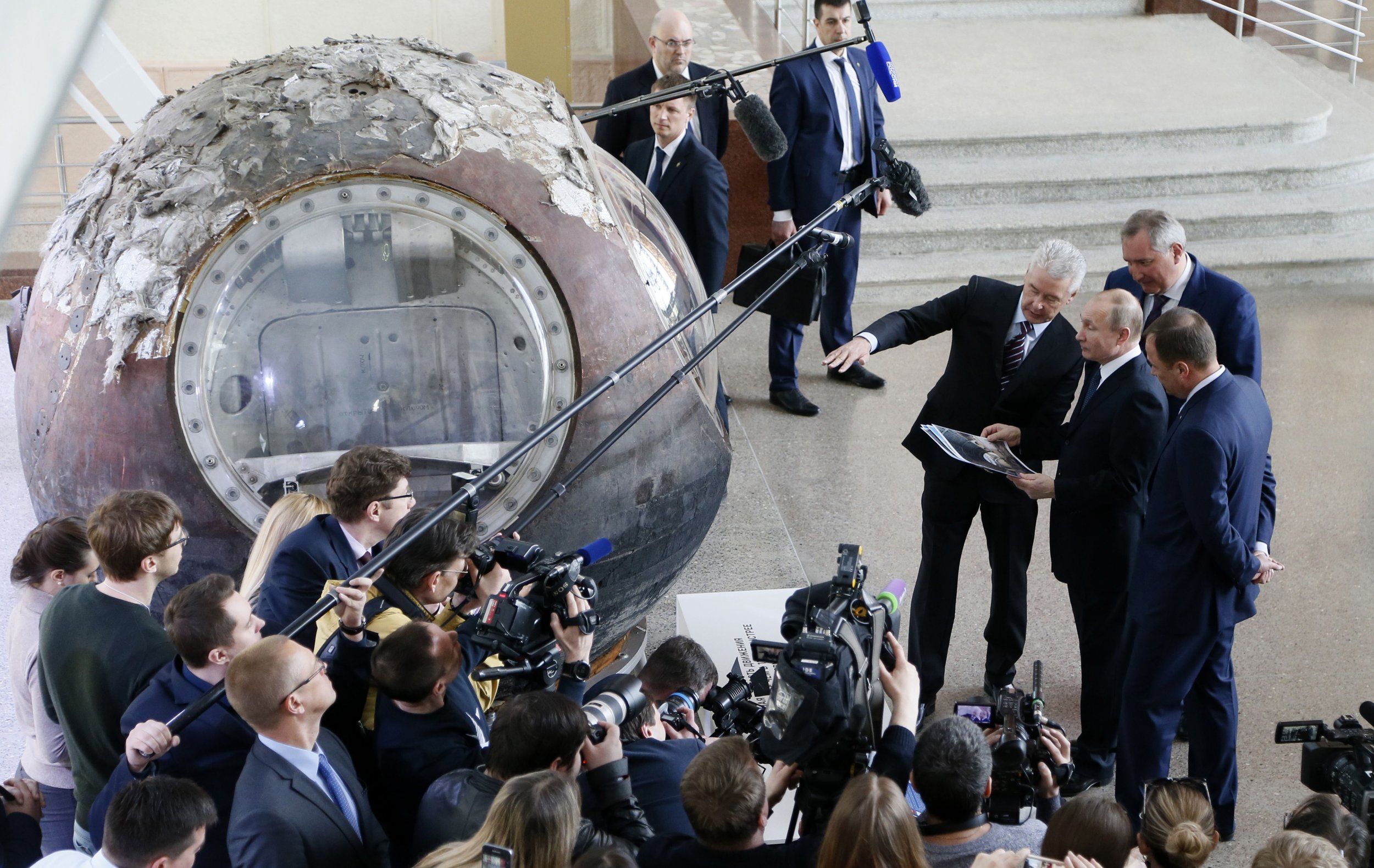 Russia is ready to do "serious battle" for the title of leading space power in the world, the head of the country's state space agency has said.
Moscow's Roscosmos has become the subject of some ridicule following budget cuts and high-profile setbacks, including a recent botched launch that resulted in the loss of a multimillion-dollar silo of satellites. The agency still regards itself as heir to Russia's Soviet legacy of space exploration, and Russian President Vladimir Putin has repeatedly urged officials to recapture that worldwide status, telling agency employees last month that Roscosmos needed "breakthrough successes" to do so.
Roscosmos Director General Dmitry Rogozin gave a defiant message on the agency's ambitions.
"We are not looking to surrender leadership in space to anyone," Rogozin said at the opening of a satellite equipment manufacturing plant in the Yaroslavl region. The director, who served as Russia's deputy prime minister until May, admitted that the agency had "fallen behind from the leading positions" in recent years.
"However, we have grown to understand that the market is formed not in exporting foreign payloads, foreign satellites but in creating your own," Rogozin said, according to state news agency RIA Novosti.
Rogozin took charge of the agency in 2018. The agency has reportedly been hit by state budget cuts since Russia's last recession, in 2014, leaving Roscosmos unable to make plans for its state funds in rubles because of the currency's volatility.
Roscosmos unveiled a brand-new spaceport in eastern Russia in 2016, although Putin reportedly reprimanded senior officials in private after the launching ceremony, which he had gone to watch, suffered a 24-hour delay.
Related: Ukraine wants to sue Russia for war damages and it could cost billions
Although the cosmodrome's first launch eventually went ahead successfully, last year's launch apparently went awry after an embarrassing error resulted in the satellite receiving faulty coordinates, as officials left it programmed to take off not from the new Vostochny cosmodrome but rather from the older Baikonur spaceport in neighboring Kazakhstan. Operational and funding issues aside, the agency is also linked to a criminal investigation about a suspected leak of secret data about missile technology, originating in its development center, that could end in treason convictions.
The Kremlin has nevertheless continued to make bold claims about Roscosmos's prospects. Putin spokesman Dmitry Peskov said that the agency should aim to be on a par with Elon Musk's SpaceX, despite going through a period of "transformation."