Russia Will Meddle in 2018 Midterm Elections, Says CIA Chief Mike Pompeo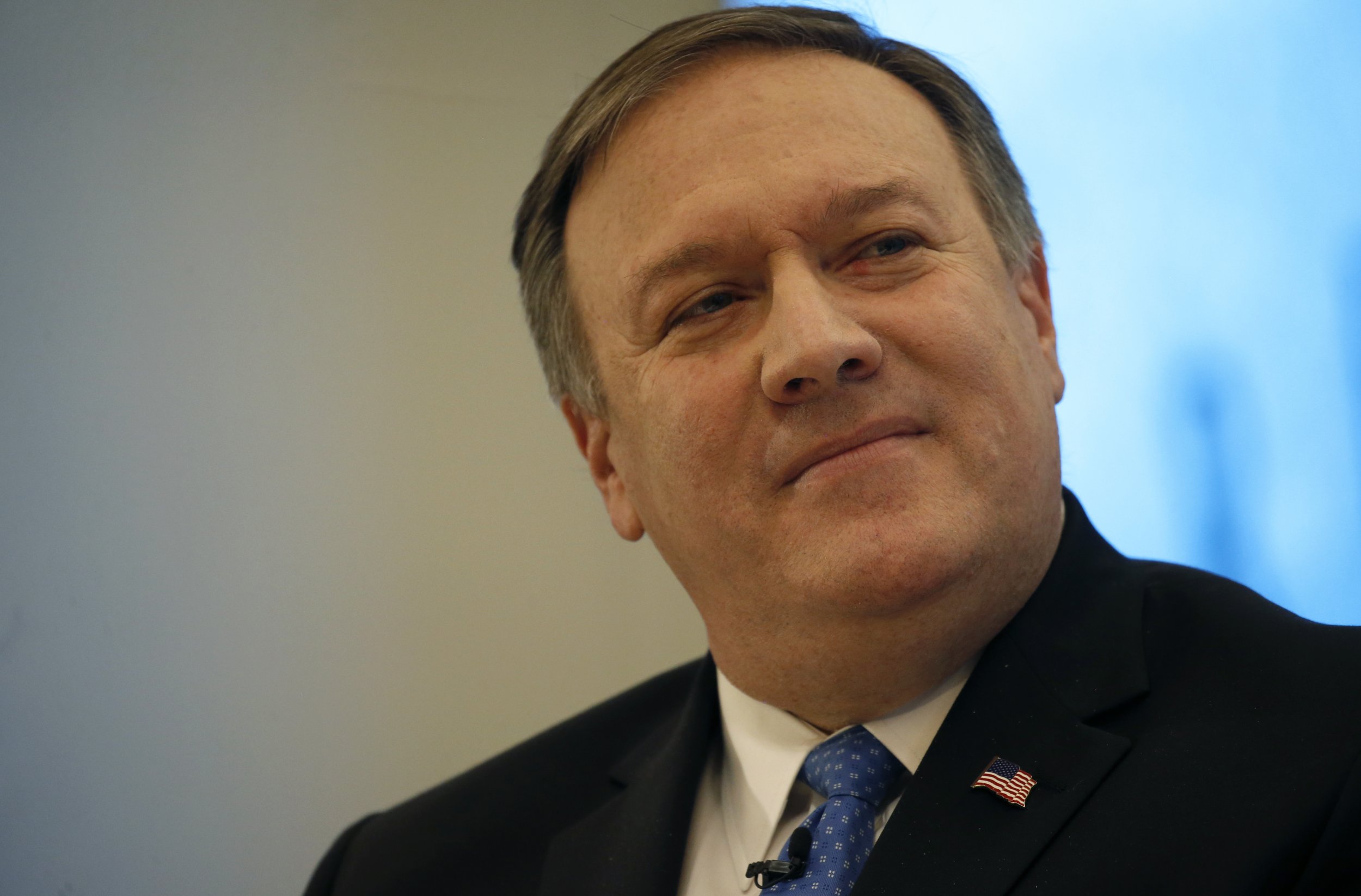 CIA Director Mike Pompeo says Russia will attempt to interfere in America's 2018 midterm elections.
In an interview with BBC News Monday, Pompeo said Moscow may try and influence the poll but that the authorities will be able to push back "in a robust way."
Early last year, the CIA and other intelligence agencies issued a report that found the Kremlin worked to influence the 2016 election.
"I have every expectation that they will continue to try and do that, but I'm confident that America will be able to have a free and fair election [and] that we will push back in a way that is sufficiently robust that the impact they have on our election won't be great," Pompeo said.
"This threat is not going to go away. The Russians have been at this a long time, and I fully expect they'll continue to be at it," Pompeo said, noting Moscow has a long history of propaganda campaigns, and the "technology that enables it is now cheap and plentiful."
The U.S. government is still trying to understand the extent of Russian interference with ongoing probes in Congress and by special counsel Robert Mueller, which are also looking at whether the Trump campaign aided Russia.
President Donald Trump has dismissed these investigations as a "witch hunt."
On Monday, the Trump administration opted not to introduce new sanctions on Russia over the allegations that it interfered in the 2016 elections, despite a sanctions bill passing with large bipartisan support last July. This "lets Russia off the hook," said Democrat Representative Don Beyer on Twitter Tuesday.
Read more: Twitter locks Trump supporter accounts tweeting #ReleaseTheMemo hashtag that Democrats link to Russian interference
The Trump administration's failure to impose the new sanctions gives the Kremlin a "safe space," wrote former diplomat Aaron David Miller, who served as an adviser to both Republican and Democratic secretaries of state and is a distinguished scholar at the Woodrow Wilson International Center for Scholars, on Twitter Tuesday.
In late 2016, President Barack Obama expelled 35 Russian diplomats, seized two Russian diplomatic properties and imposed sanctions on Russian intelligence services and the companies that support them in retaliation for election meddling.
The new sanctions by Congress seek to place penalties on companies that have "significant" contracts with Russian intelligence and defense as punishment for Moscow's aggression in Ukraine as well.
The State Department said Monday that the targets of the sanctions "have been put on notice" and that they expect to see the threat of the sanctions have a long-term effect.
A White House spokesman told CNN Monday that the Treasury Department will take the sanctions process "the next step forward."