Russia: Will a Woman Replace Vladimir Putin as President?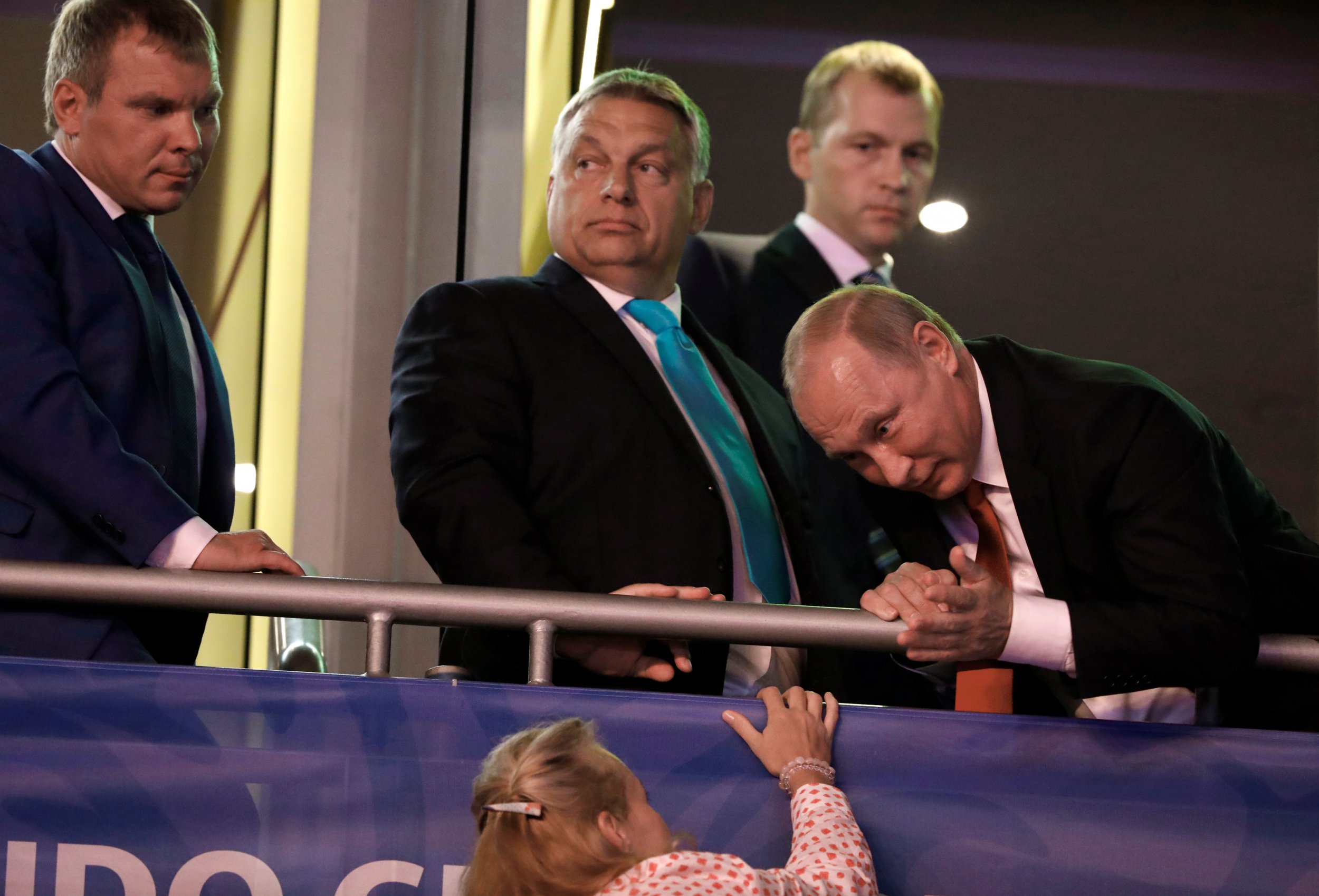 The Russian state usually has a hand in the candidates approved to run against President Vladimir Putin in Russia's elections and his most recognizable and vocal critics often find their applications to run for office thrown out.
In their place, less critical figures often come out of the woodwork to fill the ballot paper around the name of the expected winner, Putin, and give credence to the claim that Russia is a functioning democracy.
During the 2012 presidential vote—when mass protests errupted to voice anger at Putin's eventual return to the Kremlin—critics alleged the sole liberal on the ballot, billionaire and political novice Mikhail Prokhorov, was given the official greenlight by Moscow only to serve as a straw-man for Putin.
For next year's election, which Putin continues to avoid confirming he will participate in, the Kremlin is reportedly pondering a shortlist of potential female contenders to fill a similar role. That way Putin (or his desired successor) gets to face off against a more diverse group that the usual collection of late middle aged white men, adding an element of interest in a plebiscite that seems like a foregone conclusion, business daily newspaper Vedomosti reports.
No political figure in Russia enjoys Putin's level of publicity and the most highly ranked female official, senate speaker Valentina Matvienko, is not a likely bet to succeed Putin according to expert estimations. In fact under Putin the desire to see women holding high political office has fallen and only 33 percent of Russians support the election of a female president in the next 15 years.
The last time a woman ran for Russia's highest political office was in 2004, when Irina Hakamada won just under 4 percent of the vote.
Citing officials in the presidential administration speaking on the condition of anonymity, Vedomosti reports that the current shortlist consists of about seven women. Among them three are members of Russia's smallest party in parliament, A Just Russia. They are the head of the Women's Social Democratic Union Nataliya Velikaya, the National Parenting Committee head Irina Volynets and the party's central council member Irina Petelyaeva.
Frequent also-rans in Russian presidential elections are nominees from Russia's second largest party—the Communist Party—usually this is chairman Gennady Zyuganov and the jingoistic firebrand Vladimir Zhirinovsky, head of the inappropriately named Liberal Democratic Party of Russia.
Russia's parliament has no parties that strongly oppose Putin's government in any major policy areas and the most energetic and outspoken voices for change such as anti-corruption blogger Alexei Navalny have been sidelined from local and national elections. A controversial fraud conviction will bar Navalny from registering to run in 2018, despite his stated desire to do so.
Without a major party backing them, other Kremlin still alive and living in Russia will likely also struggle to receive the Electoral Commission's backing.
Since the publication of Vedomosti's report, Kremlin spokesman Dmitry Peskov denied the claims that the Kremlin has officially promoted the entry of any of these women in the presidential race.