Russia Is Withdrawing Soldiers and Military Aircraft From Syria, Putin Says
Russia has withdrawn more than 1,000 military personnel and more than 20 aircraft from Syria in the last few days, President Vladimir Putin said on Thursday.
"Only over the past several days, 13 planes, 14 helicopters and 1,140 personnel have been pulled out [of Syria]," the Russian leader said, state news agency Tass reported. Putin explained that Russia has been removing its forces from the Middle Eastern country since he visited in December.
Tass also reported on Thursday that the Black Sea Fleet frigate Admiral Essen had "accomplished" its mission in the Mediterranean and is headed back to the city of Sevastopol, on the Crimean Peninsula. Russia has a permanent task force in the Mediterranean, with a naval base located in the Syrian coastal city of Tartous.
Putin praised the Russian military's success in Syria, saying the "army clearly demonstrated its growing potential and better coordination among military units in the struggle with terrorists."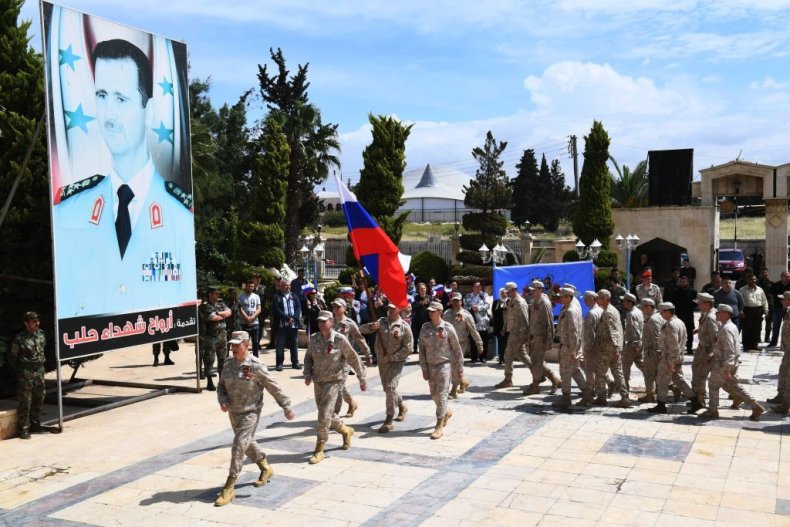 The Russian president's comments come as the Syrian military, backed by Moscow, intensifies its assault on rebel strongholds in southern Syria. In response, the U.S. has backed away from enforcing a previous cease-fire all parties agreed upon, The Wall Street Journal reported.
Despite its opposition to Syrian President Bashar al-Assad, the U.S. has stepped back from its support for rebel groups as they've become increasingly saturated with jihadi supporters. Washington told Free Syrian Army commanders, "You should not base your decisions on the assumption or expectation of a military intervention by us," in a stern message published Saturday by Reuters.
Earlier this month, Assad said in an interview that he believes the conflict will come to an end in "less than a year." He added that his army will take back "every inch" of the country, claiming that he has the "support" of his people.
Assad's army has turned its attention to the country's southwest region, as the last remaining pockets of rebels have been defeated near Damascus and Homs. Now, the military aims to reconquer the opposition-held area near the border of Jordan and the disputed Golan Heights, which are claimed by Israel and Syria.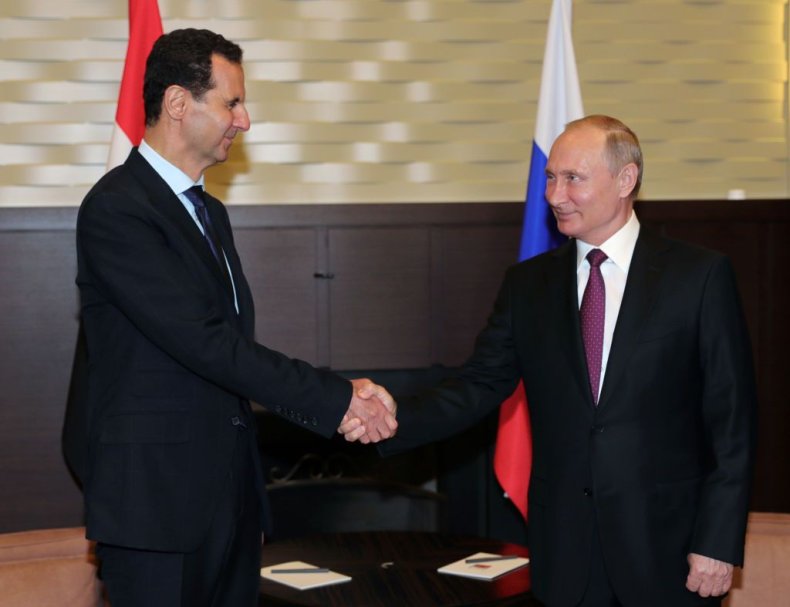 But the region has recently become more complicated, with neighboring Israel launching strikes on Iranian-backed militias, which support Assad, stationed in the region. According to the Syrian Observatory for Human Rights, Iran and Tehran-backed militias began withdrawing from the disputed Golan Heights border with Israel last week, as part of a Russian-brokered deal with Israel.
Commenting on Russia's role in the conflict, Assad said earlier this month that Damascus and Moscow have enjoyed close relations for many decades.
"[Russia] never, during our relation, try to dictate, even if there are differences," he said. Assad admitted, however, that he has had disagreements with Russia throughout the seven-year conflict. "That's very natural, but at the end the only decision about what's going on in Syria, and what's going to happen, it's a Syrian decision," he said.