Russia Has Won in Syria, Will It Challenge U.S. In Lebanon Next?
Lebanon held on Sunday its first parliamentary elections in nine years, as citizens expressed cautious optimism that the country's rigid, oft-deadlocked sectarian political system could be swayed. Behind the scenes, however, one of the world's leading powers has quietly eyed the small state as a potential ground to project its power in the Middle East and into the Mediterranean. But it won't be easy.
With Syrian rebels and jihadis at bay, and Syrian President Bashar al-Assad's government set to further extend its comeback, Russia has pursued a cautious overture across the border into Lebanon—a $1 billion dollar arms deal, including a 15-year repayment term at zero percent interest, as the Christian Science Monitor reported. Unlike Syria, Lebanon's precarious political makeup means there are no Kremlin-backed strongmen to turn to, but a rocky balance of power that has so far left the offer on the table.
"There is certainly an attempt to expand the soft Russian power in the region. This may translate into greater military cooperation and the signing (by the Lebanese) of a defense deal brokered last year," Maya Yahya, director of the Carnegie Middle East Center in Beirut, told Newsweek. "The parliamentary election results may have some impact to the extent of swaying the pendulum slightly towards a pro-Russia camp. However, given the delicate power/sectarian balance in the country, this may remain limited for now."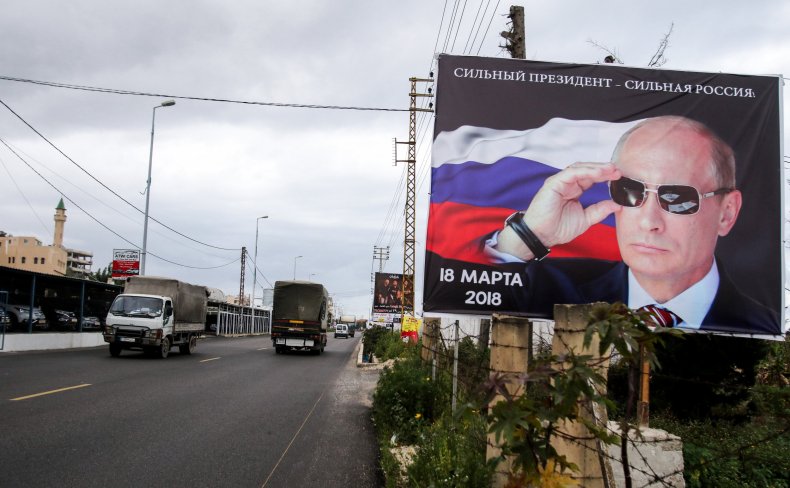 Russian President Vladimir Putin's quest to reinvigorate his country's military and political clout from its post-Soviet coma in the 1990s has put him on a collision course with the West, especially the U.S., which sees little more than its traditional Cold War rival once again gunning for superpowerdom. The U.S. and a number of its Western allies have accused Russia of election interference, cyber-attacks and even military provocations, especially along the tense borders between the U.S.-led NATO military alliance and Russia.
In the Middle East, this rivalry is playing out as well. Not only has Russia secured a near total victory for Assad in Syria, but it has shored up its long-term military presence in the Mediterranean by creating a permanent naval task force there and leasing two coastal installations—the Hmeymim air base and a naval facility in Tartus. While this concentration of Russian land, air and sea power makes it convenient to blast ISIS targets across the country, it also provides a powerful buffer overlooking NATO's southern flank in the Mediterranean.
Related: Iran Warns of New 'War' As It Boosts Ties With Syria, Iraq and Lebanon
Arabic-language reports from pro-Russia Sputnik News and pro-Syria Al Mayadeen in February suggested that Russian Prime Minister Dmitry Medvedev had ordered the Russian military to look into establishing defense ties with Lebanon, specifically to open Lebanese ports to Russian warships, as The National Interest highlighted. The absence of this news in English-language or other mainstream media and the unknown fate of the $1 billion arms deal may signal that Russia's entrance into Lebanon did not go as smoothly as planned.
Lebanon, already beset by a war of influence between revolutionary Shiite Muslim Iran and ultraconservative Sunni Muslim Saudi Arabia—and caught between restive Syria and proclaimed enemy Israel—may be Russia's biggest challenge yet. The country's government is largely divided by sect, with the president being Christian, the prime minister being Sunni Muslim and the speaker of the parliament being Shiite Muslim. The country has 128 parliamentary seats equally divided between Christian and Muslim sects, who themselves have a designated number of seats.
Disruptions of Lebanon's balance of power often lead to violence, the worst being a civil war between 1975 and 1990 in which many of the country's current leading politicians and parties participated. Flare-ups have continued into the 21st century as the political landscape split into two main blocs: the March 8 alliance and the March 14 alliance. The former is closer to Iran, Russia's strategic partner in Syria. Nevertheless, it is unclear whether this relationship extends to Iran's allies in Lebanon.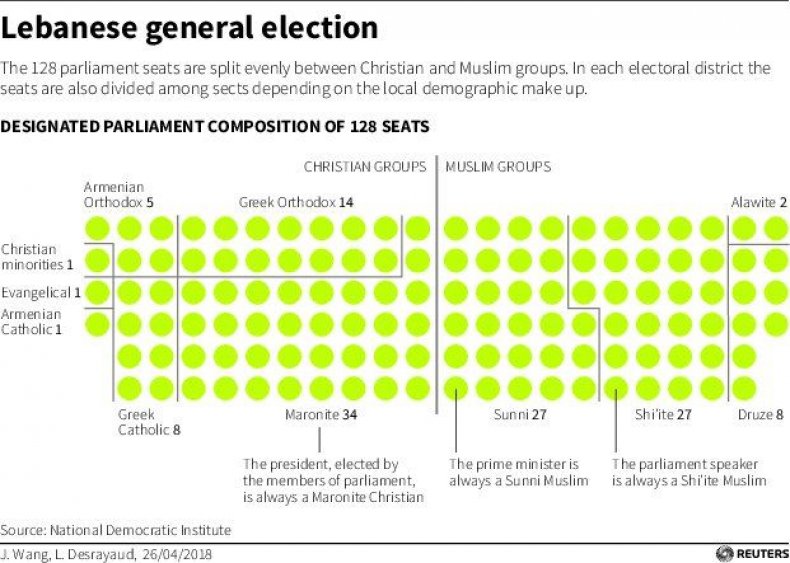 Hezbollah, an Iran-backed Shiite Muslim Lebanese movement that dates back to the civil war and an overlapping struggle to oust an Israeli occupation, is often considered one of the world's most powerful paramilitary forces. It also retained significant control in Lebanon after the withdrawal of Syria in 2005, when the March 8 and March 14 blocs were established.
Considered a terrorist organization by the U.S., Israel, Saudi Arabia and charged with playing a role in the assassination of Lebanese Prime Minister Rafik al-Hariri in 2005 by many of his majority-Sunni Muslim Future Movement supporters, Hezbollah is a leading force for the March 8 alliance, which gained major momentum after a 2006 memorandum of understanding was signed between Hezbollah Secretary-General Hassan Nasrallah and the Michel Aoun, who returned from exile in France.
Aoun, founder of the largely Maronite Christian Free Patriotic Movement and once fiercely anti-Syria, joined the March 8 Alliance and went on to become president in 2016, ending a 29-month deadlock. While the intricacies of Lebanon's confessional system often make uncomfortable alliances from former foes, the U.S., Israel and Saudi Arabia have expressed concern with the normalization of Hezbollah in Lebanese politics. Washington has preferred dialogue with the late Hariri's son, Saad al-Hariri, who leads the pro-West and Saudi-backed March 14 opposition as prime minister.
Unlike the U.S., Russia has taken a multipolar approach to the Middle East. Rather than investing all of its resources in one camp, Moscow has maintained regular and cordial contacts with Egypt, Lebanon, Iran, Iraq, Israel, Qatar Saudi Arabia, Syria, Turkey and other countries. Having showcased advanced weapons such as the S-400 air defense system to prospective regional buyers, Russia's $1 billion offer to supply the Lebanese Armed Forces appeared to be the natural extension of Putin's plan to boost his influence.
"Russia's recent offer to Lebanon comes as Moscow looks to continue to exploit its enhanced position in the region from its Syria intervention. Moscow has essentially stepped into almost every country in the region, especially those who currently have frayed relations with the U.S. (Egypt and Turkey in particular), to offer its top export: arms," Neil Hauer, a security analyst specializing in Russia and Syria, told Newsweek.
"In Lebanon, this also fills a gap left by Saudi Arabia's cancellation of a $3 billion military aid package in 2016, over concerns with the Lebanese government/army's unwillingness to crack down on Hezbollah," he added.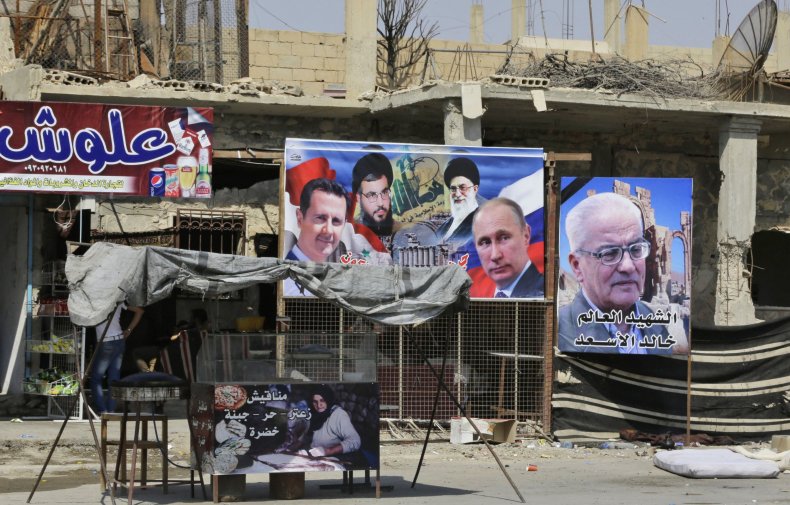 As Hauer points out, though, "Russia does not have particularly close relations with Hezbollah, so this arms deal could be an attempt to bolster the army against the Iran-aligned Shia militia, much the same way the U.S. has tried to do in the past." He said he believed that "that the primary goal of this deal, however, is to establish Russia as a significant player in Lebanon and one which the U.S. must now consider in its dealings with the country and its many political players."
He added, "I don't particularly think Russia will be successful, but I think that's their goal."
Since 2006, the U.S. has already pledged up to $1.6 billion for the Lebanese Armed Forces. The non-sectarian army tries to keep its distance from Hezbollah, although the two local forces have worked in tandem as they tackled the Islamic State militant group (ISIS) and Hayat Tahrir al-Sham, a former Al-Qaeda affiliate, in the eastern barrens of Lebanon, near the Syrian border.
The relationship between Russia and Hezbollah is also ambiguous. The two work side-by-side with one another in support of Assad, but Moscow's ties to Israel and Saudi Arabia are not a fit for the self-proclaimed, anti-West "Axis of Resistance" that includes Hezbollah, Iran and Syria. Russia's role is getting especially uncomfortable as Israel intensifies its targeting of Iran and its allies in Syria.
These attacks, some claimed by Israel and others left unclaimed, have pushed both nations to the brink of war. Israeli Prime Minister Benjamin Netanyahu is also campaigning for President Donald Trump to cancel a historic 2015 nuclear deal with Iran, a move that threatened to erupt into conflict if Iran restarted its nuclear activities as it has threatened to do.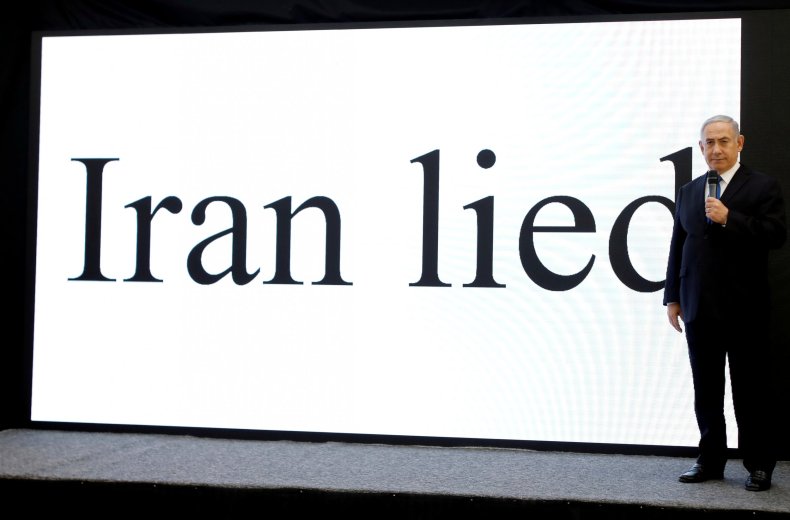 In the middle of this is tiny Lebanon. The country, still deeply scarred by its own civil war, has mostly disassociated from the conflict in Syria, but it has borne the brunt of a refugee crisis and its airspace has been repeatedly violated by combatants. Last month, Aoun condemned a suspected Israeli raid that used Lebanese airspace to fatally strike Iranian personnel in a Syrian airbase. Days later, the president again spoke out, this time against U.S. missiles flying over Lebanon to blast alleged chemical weapons facilities in Damascus and Homs. Iran and its allies have vowed to respond to both attacks. Russia, on the other hand, has called for calm.
As Russia asserts itself as the leading power broker in the region, it's set to inherit the daunting task of preventing a war between Iran and Israel. Yahya told Newsweek that, as the tensions mount, Lebanon may lean toward Russia in hopes that Moscow can break the dangerous cycle of violence and rhetoric that could plunge the country and region as a whole into a new war, one in which the U.S. has clearly chosen a side.
"At this point, many are looking to Russia to contain the evident escalation between Iran/Israel and prevent the outbreak of active conflict in Lebanon," Yahya said.