Russia Is Worried That Hackers Will Meddle in Its Election. No, Really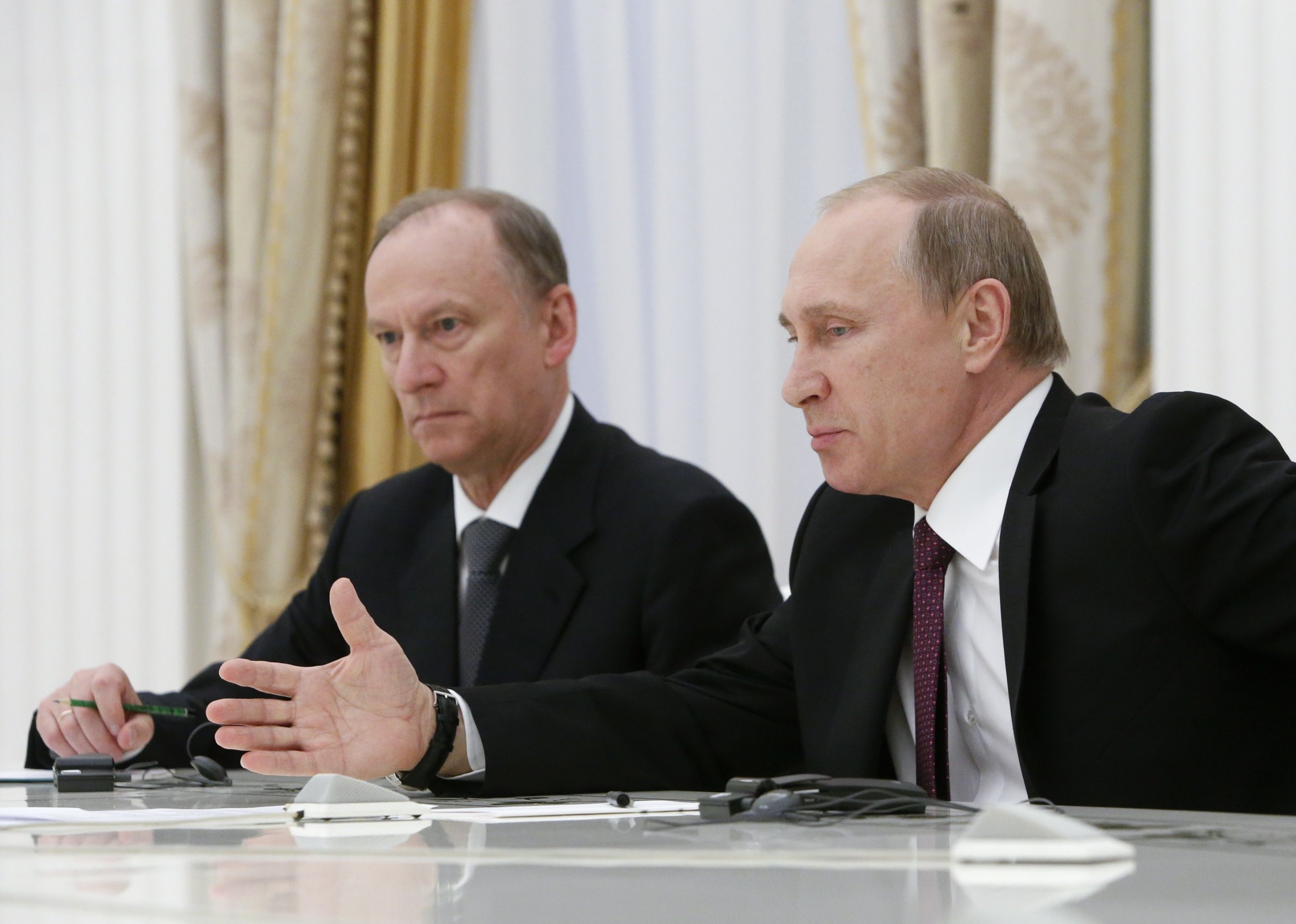 After denying Russia's interference in the U.S. presidential election of 2016, Moscow is now casting itself as a likely victim of cyberattackers.
Putin is seeking re-election for a fourth term as president. And after years of cutting genuine opposition figures out of mainstream media coverage and refusing to engage credible challengers in debate, he is set to win next month's election outright.
No other candidate on the ballot has so far polled with a fraction of the vote required even to take Putin to a runoff, while the president's biggest critic, Alexei Navalny, has not been permitted to run. Navalny is campaigning for voters to boycott what he says are unfairly uncompetitive elections and to damage Putin's win with a low turnout.
Related: Will Putin rule Russia until he is 100? Someone has bought the campaign sites for him
The Kremlin has said it is apprehensive about a potential blow to the elections, but, it has warned, the threat comes in the form of hackers. "On the eve of the presidential elections, we are expecting an intensification in the use of political, economic and informational operations," the head of Russia's Security Council Nikolai Patrushev said, according to state news agency RIA Novosti.
"The carrying out of cyber operations is also projected, including ones aimed at disrupting the work ability of the automated government system 'Elections,'" the security adviser added, referring to Russia's electronic administration system for holding nationwide votes.
Patrushev did not elaborate on who would be behind the attempted attacks and why, but he mentioned that Russia had noticed "a significant expansion in the range of tasks for the computer reconnaissance of the intelligence forces of foreign governments." He gave no specific examples of any foreign intelligence targeting Russia with cyberattack capabilities. But Patrushev warned of external efforts to develop software capabilities to gain an insight into Russia's "critical information infrastructure," state news agency Itar-Tass reported.
Besides the unanimous opinion of all U.S. intelligence agencies that Russian hackers were behind cyberattacks on the 2016 election, other countries have also claimed the Kremlin has made use of hacking methods to destabilize the situation abroad, in Russia's favor.
Last week the British government said the Russian military stood behind a piece of malicious software that first attacked Ukraine, then spread internationally to cost more than a billion dollars' worth of damage. French President Emmanuel Macron accused Russian hackers of orchestrating leaks from within his campaign when he was running against the far-right and outspoken pro-Kremlin candidate Marine Le Pen.
Russia has admitted to having "information operations" troops for propaganda but has given no example of when, if ever, these troops have been put to use. The Kremlin persistently denies hacking foreign election processes. Russia's Foreign Minister Sergei Lavrov recently mocked foreign complaints about Russian hacking, joking that Moscow's meddling is such hard work that it should be given more credit.