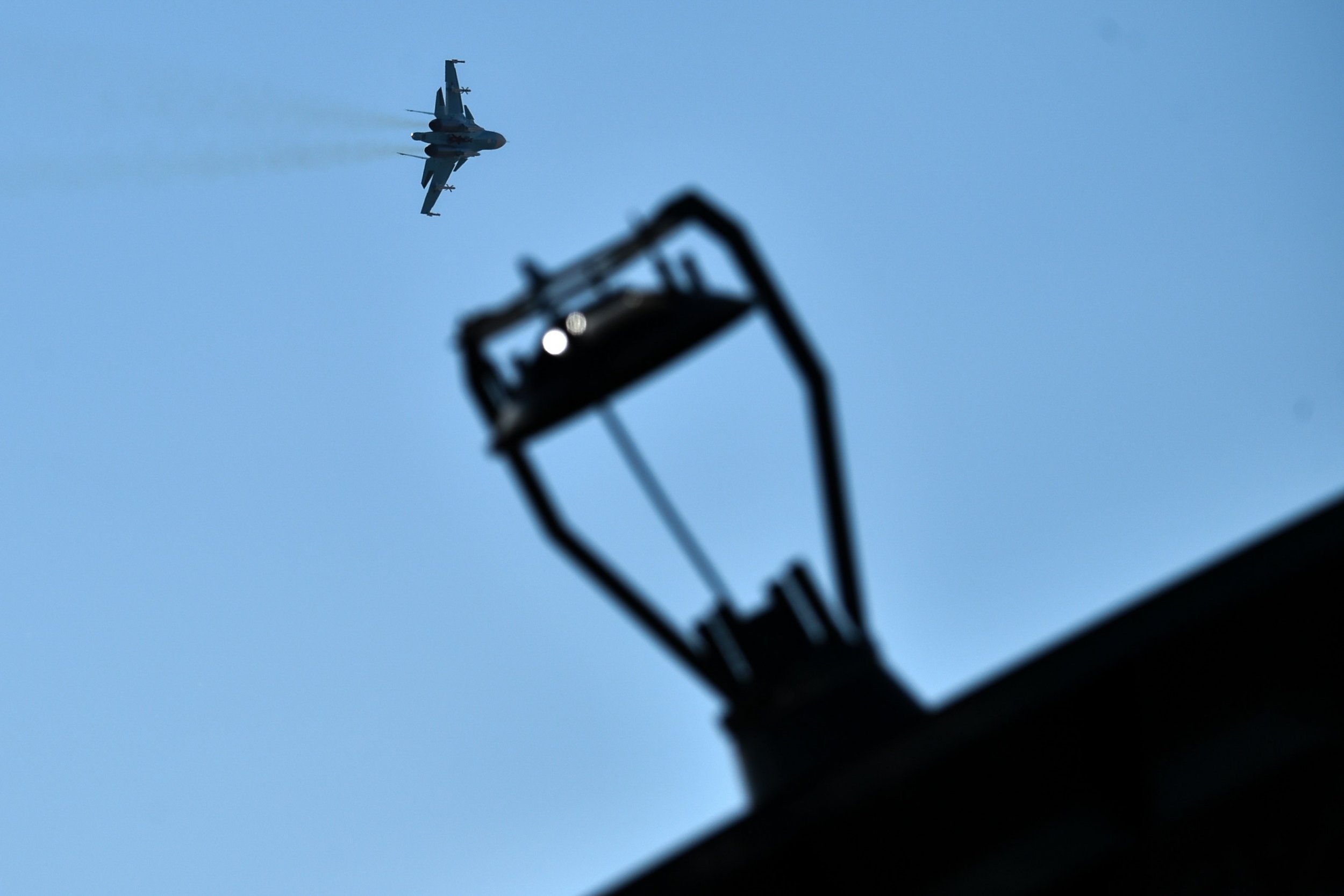 Russian bomber jets practiced an attack on a simulated enemy airbase in the country's far east, using the supersonic Sukhoi Su-34 aircraft, the Ministry of Defense announced.
The Russian military has run a series of drills along its Pacific coast over the past year, as tensions have simmered around its neighbor—North Korea—over the rogue regime's nuclear missile program. The Kremlin's top security adviser has said that Russia is vehemently opposed to war breaking out in the region but said that Moscow is making preparations in case the situation escalates.
Related: Russian pilot's last stand goes viral in Russia as he blows himself up to avoid capture
Pilots in Khabarovsk this week were tasked with simulating combat with an enemy air force and fighting to overcome jets defending an airbase, which the jets then practiced bombing. According to a statement released by the ministry on Tuesday, the jets did not drop live bombs but simulated the airstrikes using electric blanks.
Aside from raising combat readiness, the drill is also intended to warm up the air force for the upcoming competitive showcase that Russia holds every summer, known as the World Army Games.
Khabarovsk, one of Russian regions bordering China, sits on the coastline of the Sea of Japan.
Russia's military have pushed troops in the east to explore a variety of combat situations during drills, including parachute jumps, amphibious landings and air raids near the North Korean border.
The flank on which Russia's annual large-scale drill takes place rotates between the west, south and east. While last year the Russian military focused its annual large-scale exercise on a hypothetical attack from the west, between August and September this year, the military will engage troops on the opposite front, holding a similar drill in Siberia and the far-east.
The size of the upcoming drill Vostok 2018 has not yet been revealed, but in December, Russia's Minister of Defense Sergei Shoigu said that it will involve two out Russia's four military districts and the Northern Fleet, suggesting a significant scope.