Russian Air Strikes Kill 2,100 Syrian Civilians: Monitor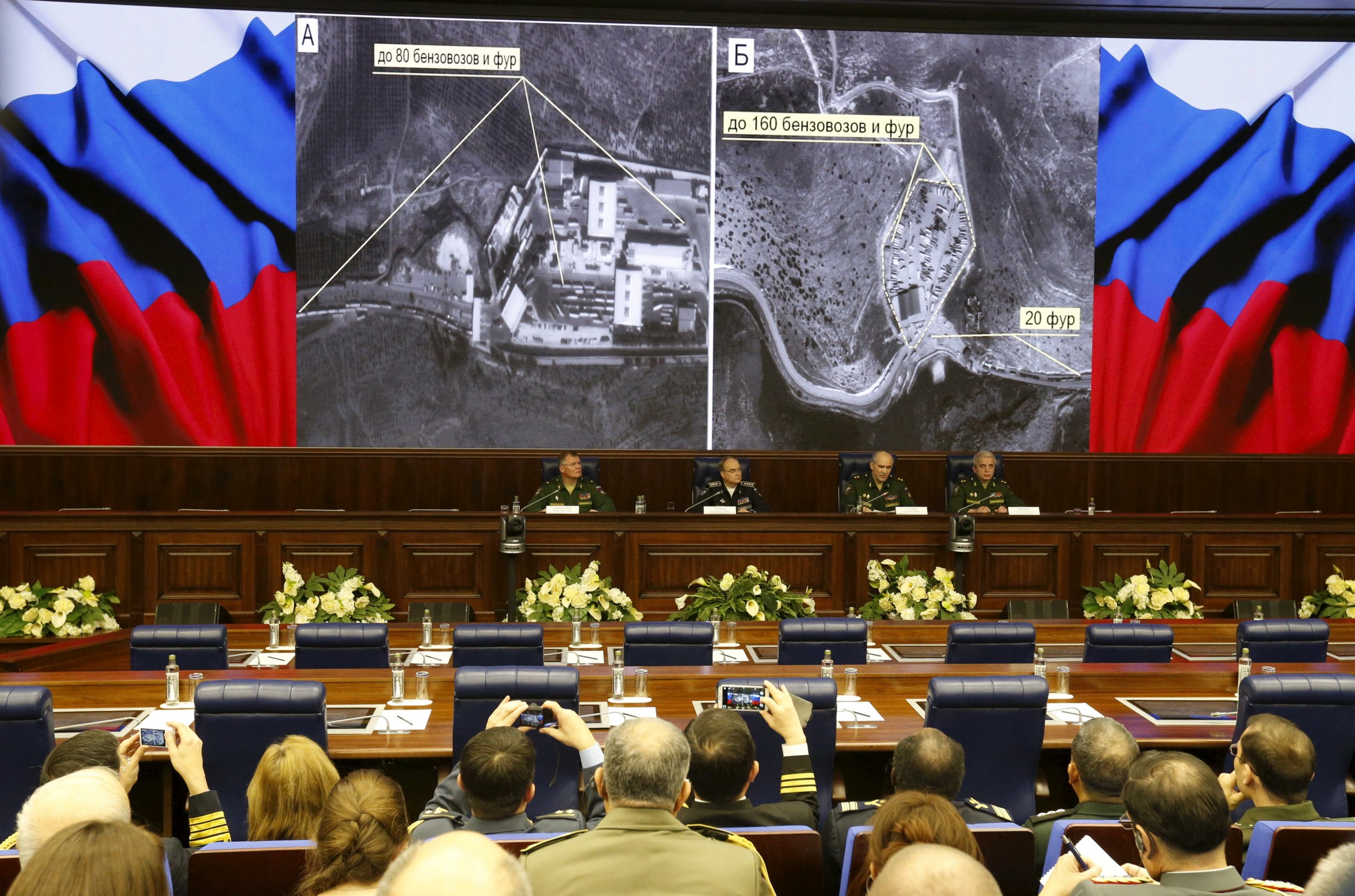 Russian air strikes in Syria have killed around 2,100 Syrian civilians since the start of air strikes in September, independent monitor the Syrian Observatory for Human Rights (SOHR) reports.
Russia officially began air strikes on ground targets in Syria at the end of September, however, the nature of the targets has been hotly disputed with the Kremlin claiming that its forces were hitting "a list" of extremist organisations in cooperation with the Syrian government. Western governments alleged this list involves opposition groups to the Syrian government, but the Russian government claimed it is focusing on jihadist groups, such as militant group Islamic State (ISIS) and the al-Nusra Front, while also denying reports of any civilian casualties.
According to SOHR's report released on Monday, however, 2,099 Syrian civilians have been confirmed dead as a result of apparent air strikes in areas targeted by the Russian government since the end of September. Of them, 500 were children, 318 were women.
The same air strikes also killed 2,270 members of ISIS and 1,971 fighters from other groups involved in the Syrian Civil War such as the al-Nusra Front and the Islamic Turkistan Party.
"We call on the UN Security Council and the United Nations to work seriously and immediately in order to stop the daily killing of the Syrian people, who wish to reach to a country of freedom, democracy, justice and equality," a statement by SOHR read.
The Russian Ministry of Defence did not address the allegations but spokesman Igor Konashenkov dismissed a report in Reuters citing SOHR, which accused Russia of killing nearly 30 civilians with an air strike in Syria's Idlib province.