Russian Ambassador to Turkey Shot Dead in Ankara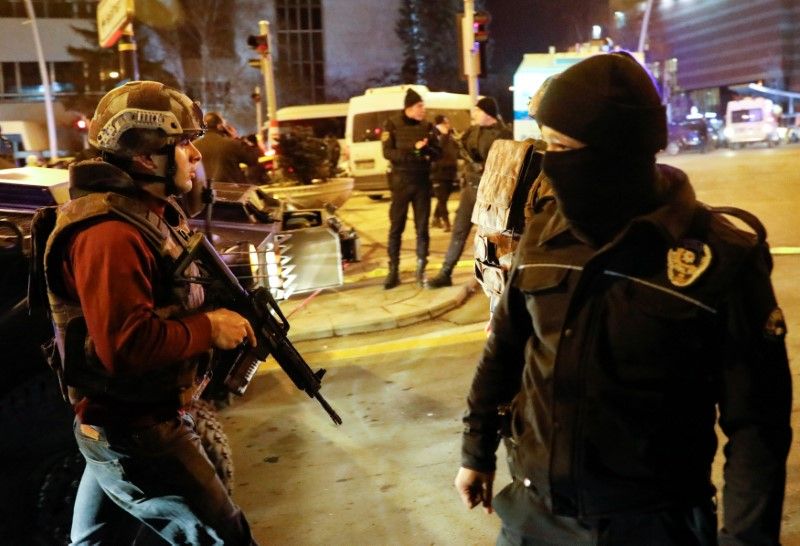 Updated | Russian Ambassador to Turkey Andrei Karlov has been shot dead at an art exhibition in the Turkish capital of Ankara, according to Russia's Ministry of Foreign Affairs and a report by the Associated Press.
Images showing Karlov on the ground spread on social media after he was shot, reported Turkish news site Hurriyet. The site quoted a statement from the Russian Embassy saying it believed a radical Islamist was behind the attack.
The shooting comes only a day before Turkish Foreign Minister Mevlut Cavusoglu is due to meet his Iranian and Russian counterparts in Moscow. Hurriyet also cited reporters that said several other people were also injured during the shooting in the gallery.
Turkey's state-run Anadolu news agency reported that Karlov was "seriously wounded" and rushed to hospital. The agency reports that the assailant fired at the ceiling after wounding the ambassador, before being neutralized by police. AP and Reuters both report that the ambassador has since died.
A video has emerged online that appears to show the moment of the attack. It begins with a close up on Karlov's face, as he speaks at a podium inside the gallery; several loud gunshots are heard and he grimaces, slumping to the ground. The camera then pulls out, showing a man dressed in a business suit behind him with a handgun, pointing the gun erratically towards where Karlov's audience were and shouting in Turkish.
Turkish-Russian relations suffered a dramatic drop late last year, after Turkey shot down a Russian jet near the Syria-Turkey border. The two countries disagreed on whether or not the aircraft had violated Turkish airspace. Following months of Russian-imposed sanctions, Turkish President Recep Tayyip Erdogan apologized for the downing of the jet and the two countries have improved ties since.
Russia's support for Syrian government forces in the grueling battle for the city of Aleppo has made the Turkish government's seemingly tightening relationship with Moscow controversial in the eyes of many in Turkey. Turkey has intervened in Syria, ostensibly targeting fighters from the Islamic State militant group (ISIS).
This is a developing story and will be updated as more information becomes available.