U.S. Approaching 'Dangerous Brink' in Ukraine, Russian Ambassador Warns
The Russian Ambassador to the United States, Anatoly Antonov, has warned that Washington is reaching a "dangerous brink" in its support of Ukraine, according to reports.
Speaking to media, Antonov criticized the West for supplying Ukraine with weapons according to a Google-translated Telegram post.
Antonov was asked about a recent statement by Secretary of State Antony Blinken, who, while speaking on CBS' 60 Minutes in an interview that was aired on Sunday, warned Russia about constant talk of nuclear weapons.
"[The U.S. has been] very clear with the Russians to stop the loose talk about nuclear weapons," Blinken said.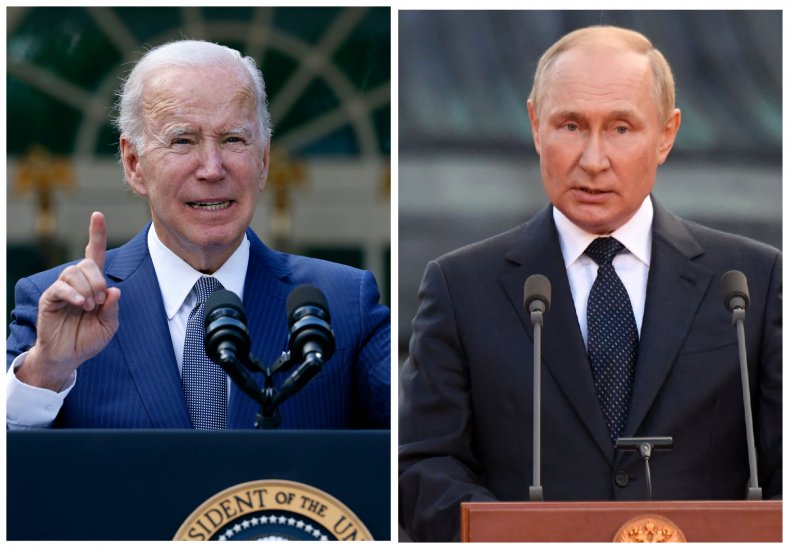 "It's very important that Moscow hear from us and know from that, the consequences would be horrific. We've made that very clear.
"Russia understands very well what the United States would do in response to the use of nuclear weapons in Ukraine because we have spelled it out for them, and I will leave it at that today. But as far as the question of deterrence is concerned, you know, Russia will make its decisions, but it will do so fully understanding that the United States will respond decisively."
Replying to Blinken's comments, Antonov called on the U.S. to drop its support for Ukraine.
He said: "The [U.S.] administration continues to ignore the fact that arms supplies to Ukraine lead to a further escalation of the conflict.
"American and NATO military equipment sows death and destruction. Civilians and children are dying. Irreparable damage is being done to residential areas, schools, and hospitals.
"Inviting Kyiv to continue using the military equipment received from the West, Washington does not realize the riskiness of its actions.
"The patrons of neo-Nazi criminals are approaching the dangerous brink that we have repeatedly and clearly warned about.
"The United States becomes a part of the Ukrainian conflict. Diplomatic efforts to find a peaceful solution to the crisis cannot be effective while the collective West uses the Zelensky regime as a military mercenary against Russia. Our steps to defend the Fatherland will be firm and resolute."
Russia's Deputy Foreign Minister Sergei Ryabkov has also warned the U.S. about its involvement in the conflict with Ukraine.
In response to Blinken's comments over the weekend, Ryabkov said the U.S. should "cool down" before they bring the conflict "closer to a dangerous line."
He added: "We tell our American interlocutors again and again, to use the most neutral word, that they should, as they say, cool down and not pump up the situation, not bring it closer to a dangerous line."
Newsweek has contacted the White House and the Russian Ministry of Foreign Affairs for comment.