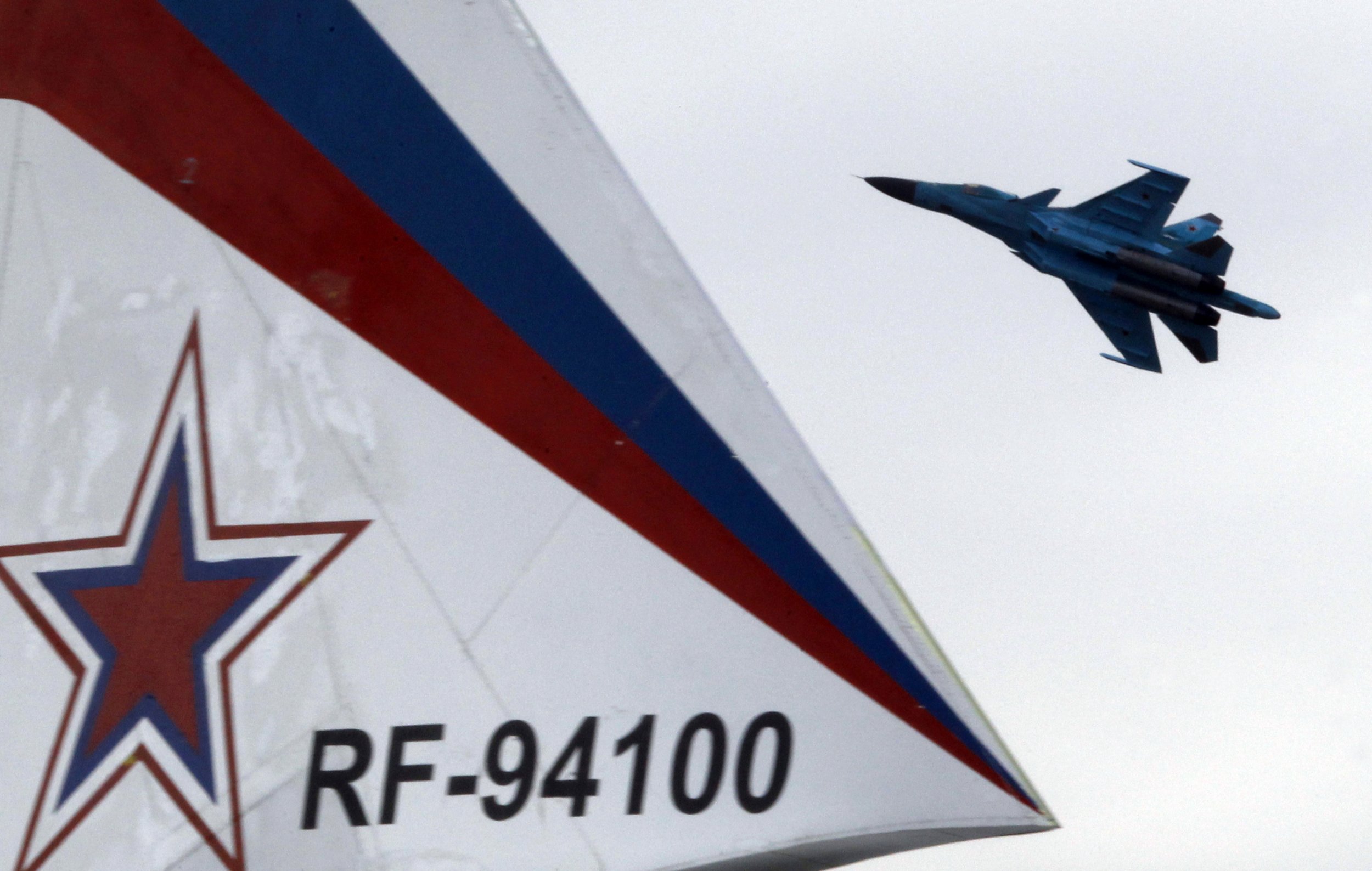 Russia is making strides forward with its modernisation programme, which aims to drastically update the technological ability of its armed forces by 2020, as its military aircraft contractor announced it will be able to deliver the next generation update to Russia's bomber jets before the end of this year.
16 new Su-34 bomber jets will be delivered to the Russian air force by the end of 2015, as Moscow looks to eventually replace over 100 units of its Soviet-era Su-34 with the new machines, according to the United Aircraft Corporation (UAC) which manufactures them.
The move is part of Russia's wholesale military modernisation plan which will see the armed forces' kit classified as "modern" go up to 70% by 2020, from 10% in 2010.
The Su-34's maximum flight length is 4,000 km and can fly at up to 1,900 Km/h. The aircraft is also equipped with a 30-millimeter cannon, and can carry cargo of up to eight tonnes.
The mass manufacture of the Su-34 is only one of a number of modernisation projects occurring within the Russian military, and Moscow has promised to showcase its new military tech in Russia's upcoming 9 May parade in the capital.
The Ural Taifun-U mine resistant ambush vehicle, first developed in late 2013 which will be able to be controlled remotely is to be revealed during the event, while Russia's secretive Kurganets 25 tank will also be unveiled at the march as will the T-14 main battle tank.
These vehicles are among the new units intended to replace the existing ones in Russia's ageing fleet by 2020, and reports of their completion have fascinated Russian bloggers keen to get the first glimpse of the units and draw conclusions about the vehicles' specs.
Meanwhile the Russian navy may also opt to build its own assault warships in the vein of the Mistral helicopter carriers which France had agreed to sell to Russia until ties between the two countries were strained by the Ukraine crisis.
Although the deal to sell two Mistral ships to Russia was agreed in under former French president Nicolas Sarkozy in 2011 as part of a €1.2 billion contract, France are yet to deliver the vessels as the EU and Russia have been at odds over Russia's annexation of the Crimean peninsula and backing of separatist rebels in Ukraine's east.
Today the general secretary for the Russian navy's maintenance body estimated Russia could design and build a vessel "analogous" to the Mistral by 2020, after the president of Russia's ship building conglomerate said there was "nothing super hard" about doing that should Paris not fulfill its commitments earlier this week.