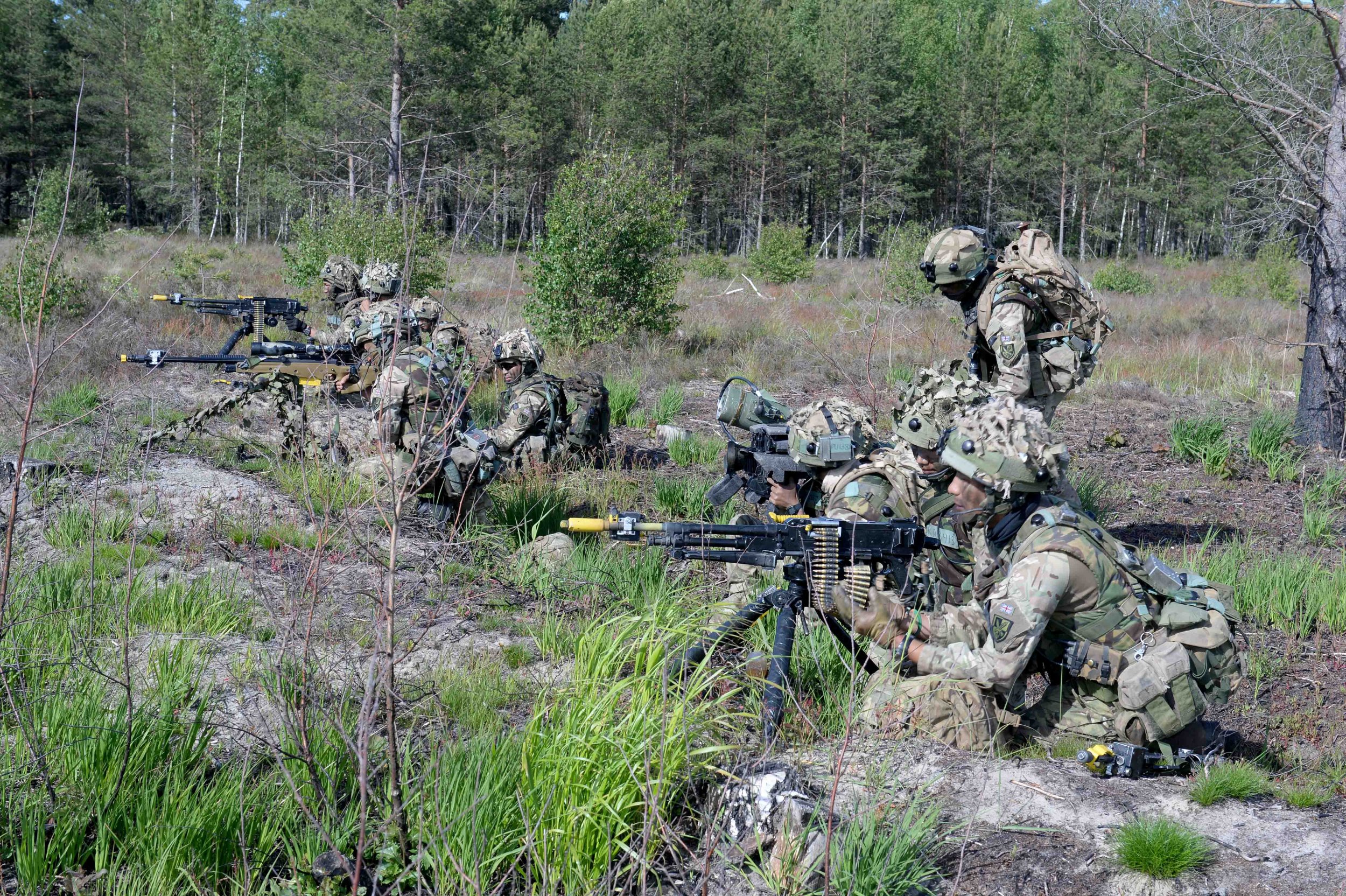 The Russian army can outgun British troops on the battlefield, following military advances by the Kremlin, a leaked report suggests.
The assessment by the British Army's warfare branch, seen by The Times newspaper, warned that Russian weapons, including rocket launchers and air defense systems, were more powerful than their British equivalents.
The report—produced in March under the direction of General Sir Nick Carter, head of the army—added that U.K. and its NATO allies were "scrambling to catch up" with Russia's ability to use electronic means to hijack enemy drones and disrupt other military transmissions.
It is understood the report is based on one training exercise carried out in Ukraine.
An army spokeswoman said: "The British Army conducts regular reviews of potential scenarios in order to improve its readiness to both protect U.K. influence and protect our people."
The report also recommended that soldiers were made more aware of manipulative online tactics used on platforms such as Facebook and Twitter and should leave electrical devices at home while on exercises.
The publication, Insights to "Training Smarter" Against a Hybrid Adversary, concluded that one of Russia's goals in Ukraine was to practise "new methods of warfare as well as testing modern and prohibited weapons."
It sets out how the U.K. could counter Russia's new hybrid strategy of electronic warfare, drones, propaganda and artillery.
General Sir Richard Shirreff, Britain's former top officer in NATO, told The Times: "What we get from successive governments has been that it is all fine and dandy and 'aren't we doing well.'
"Actually, the reality is that our capability has been dramatically hollowed out."