Russian Army Set to Agree Deal to Use Cyprus Ports and Airstrips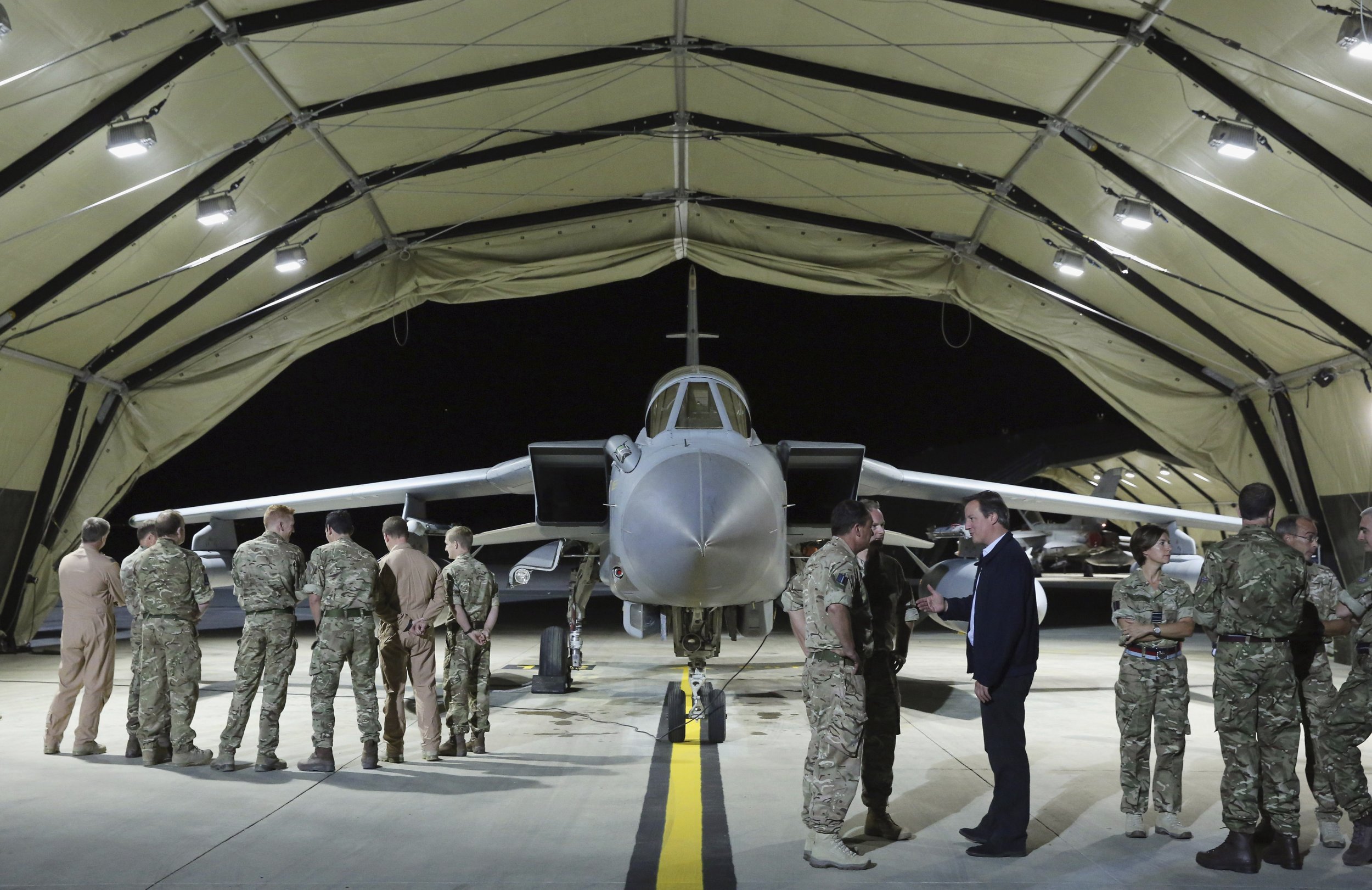 The president of Cyprus, Nicos Anastasiades, has said he is in talks with the Russian government to let its military use the island nation's sea and airports. He made the announcement in an interview with Russia's state owned news agency Itar-Tass today, having previously denied earlier reports that Cyprus had agreed a deal to lease its facilities with the Russian armed forces.
According to Tass, the island nation has agreed to to increase the two countries' cooperation in the "area of defence" and Anastasiades is preparing to visit Moscow later this month to sign off around 10 joint undertakings between the two countries.
"Discussions about additional capabilities which can be delivered by Russia in the case of a humanitarian operation or an emergency situation are underway," Anastasiades said, while his defence minister Ioannis Kasoulidis highlighted that there were no plans to have Russian troops stationed in Cyprus, also home to a strategically important British RAF base.
Doubts have been expressed about how genuine the Russian military's 'humanitarian' motives in Cyprus are. Last September at a NATO summit Russian foreign minister Sergei Lavrov's insisted that Russia's presence in Ukraine was of a humanitarian nature.
Cyprus and Russia have close economic ties. According to Global Financial Integrity, Cyprus is both the largest source and destination of foreign direct investment, while report by the Moscow Times last month estimated that Russian-related business made up around 10% of the Cypriot economy.
"Cypriot-Russian relations have been progressing a while," Elizabeth Quintana, a military air power and technology expert for the British defence and security think tank Royal United Service Institute (RUSI) says.
Cyprus is currently a key base for RAF's operations in Iraq. It is a refuelling stop for British operations in the Middle East and the RAF have had six Tornado GR4 aircraft stationed on the island since September in order to carry out air strikes against the Islamic State. "The RAF base in Cyprus is sandwiched between two prospective airbases for Russian planes to use," Quintana also points out, with the nearest of these airstrips being a mere 50km away from RAF facilities.
"Based on Russia's actions in Ukraine, Moscow's definition of 'humanitarian' is dubious. If there is an intention to build forces in Cyprus it must be taken more seriously by NATO and by the RAF," she adds.
"It is part of a broader project to destabilize NATO. We have already seen the Russians talking to the new Greek government, trying to woo NATO members Hungary and Romania. It is trying hard to find cracks, but so far politically the alliance is holding together," Quintana says, although she admits Russia's influence in Cyprus is marginally greater than in mainland Europe.
"They can use the influence they have in Cypriot banks as a means to try and coerce the Cypriot government to review political and military affiliations it has in place," she says.
A recent report by the New York Times branded Cyprus "a favourite tax haven" for Russian business, as well as for German and Latin entrepreneurs, with around 273,000 companies registered in a country where the population is only 839,000.
John Herbst, a Eurasia expert at the Atlantic Council and former U.S. ambassador to Ukraine, says that Russia's approach toward Cyprus ought to be of great concern to NATO and the EU.
"There is no reason to consider this arrangement with Cyprus humanitarian," Herbst says. "The Kremlin has used a humanitarian cover to pursue geopolitical and even aggressive objectives."
"The prospective deal with Cyprus is part of a Kremlin move to enhance its military posture in Europe and to develop closer relations with select EU states. These closer relations will give Moscow an ally in influencing EU decisions," Herbst adds.
Cyprus is an EU member, however it is crucially not a member of NATO, unlike neighbouring Greece and Turkey who are both members.