Russian Cosmonauts Accidentally Break State-Funded GoPro During Spacewalk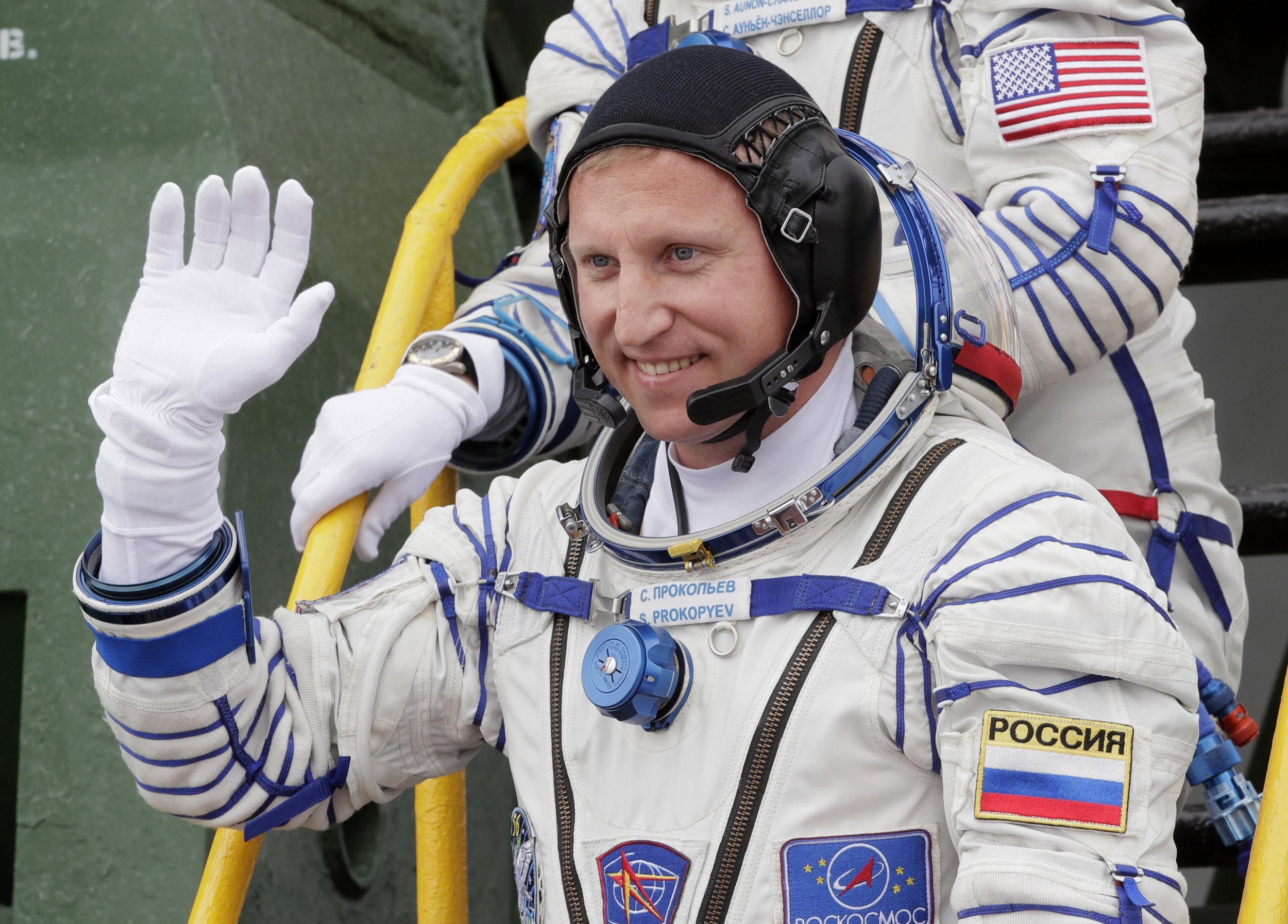 Two astronauts broke a GoPro that was supposed to be used for a Russian international television network while out for a spacewalk on Wednesday.
Flight engineers aboard an Energia rocket Oleg Artemyev and Sergei Prokopyev were fitted with several cameras during a 7 hour, 46-minute spacewalk on Wednesday. Their mission was to attach four small satellites. The cosmonauts also tracked bird migration for an experiment known as "ICARUS." The adventure was supposed to last six hours. The delay was in part because of a GoPro camera that the astronauts "didn't know how to attach," according to an RT report. The GoPro was originally for RT.
The hatch opened at 12:17 p.m. EDT, and gave the International Space Station (ISS) an opportunity to view the sunrise over the Pacific Ocean, according to Space.org. It was Prokopyev's first spacewalk. The solely Russian spacewalk is the first since February this year, which lasted 8 hours and 13 minutes outside of the station. "We are 10 minutes behind schedule because of an abnormal situation. A GoPro camera broke," a representative from the aerospace corporation said during the spacewalk on Wednesday.
NASA has released information on ICARUS in a Friday press release. ICARUS is a collaborative project between Roscosmos and the German Aerospace Center (DLR). The goal is to study the migratory patterns of small animals tagged on earth with GPS hardware. Scientists want to track the spread of diseases, population density, and migratory patterns with the project.
An Energia representative also said the plastic case got damaged after a partial video was recorded after the spacewalk, although footage includes part of the mission the representative said was "required" in a statement. In the video, the astronauts direct each other around the ship, at one point ensuring they avoid getting their feet caught in wires.
The astronauts are currently part of Expedition 56 to the International Space Station, and work alongside German astronaut Alexander Gerst. NASA has provided the expedition with astronauts Richard Arnold, Serena Aunon-Chancellor, and mission commander Andrew Feustel.
Earlier this month Aunon-Chancellor monitored the departure of a SpaceX Dragon cargo spacecraft, the only space station resupply spacecraft able to return cargo to Earth. In the near future, members of Expedition 56 will be getting rid of an environmental Russian experiment with 11 sensors that studied how the Sun, magnetosphere, and ionosphere influenced Earth's weather.