Russian Awards For Combat Surge Since Ukraine Conflict: Report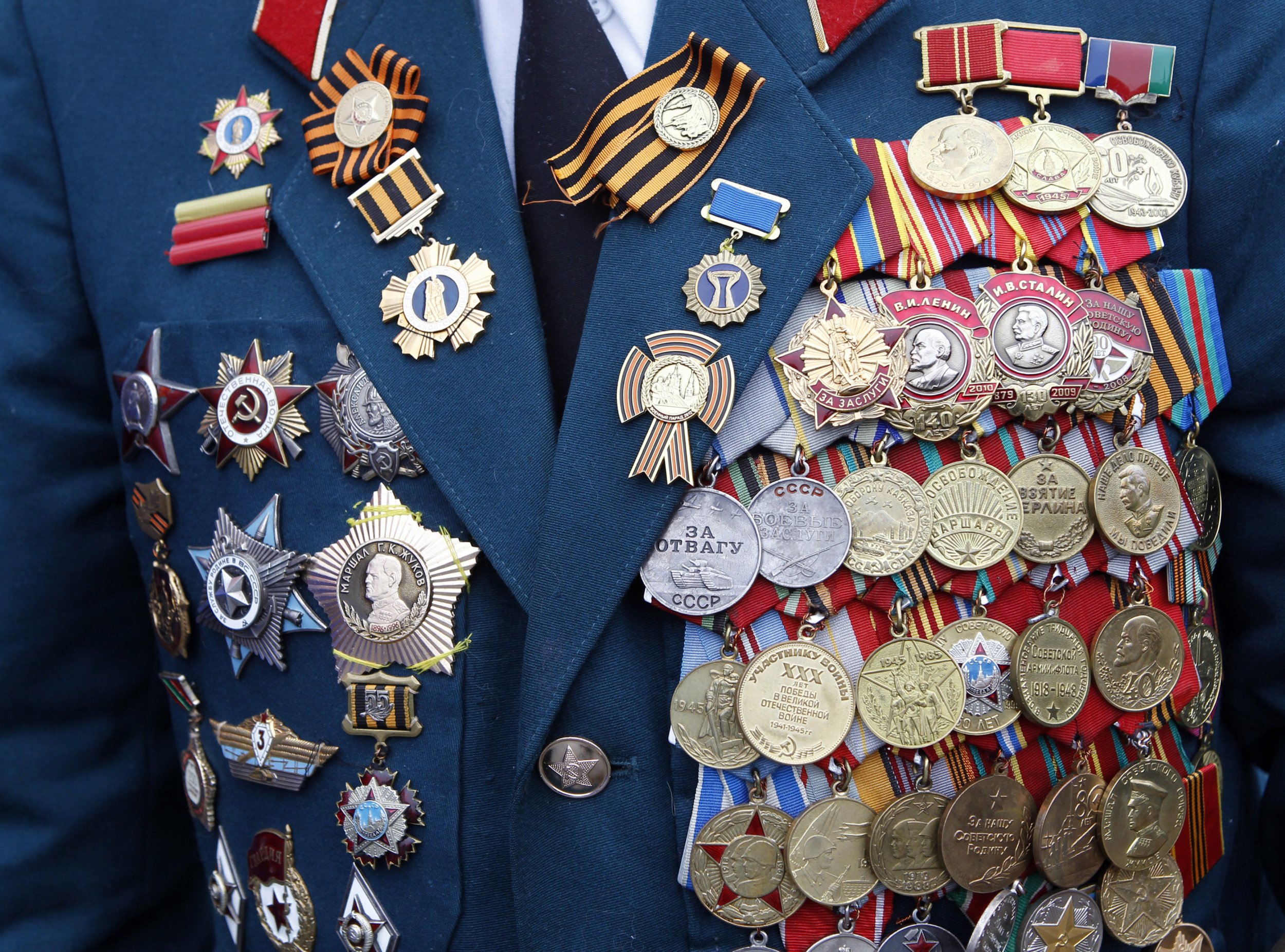 Thousands of Russian armed forces have taken part in operations in eastern Ukraine, according to Russian military awards analysis by investigative group Bellingcat.
The report, published Wednesday, is one of the latest to contest Moscow's claims that the pro-Russian armed separatists stationed on Ukraine's eastern border regions with Russia, are local forces.
According to Bellingcat, there has been a huge surge of Russian military awards being handed out since the start of the conflict, implying increased military activity. The report compiled photos of Russian military awards from social media posts of soldiers, comparing the unique, consecutive numbering on medals, to get an idea of the volume of medals being awarded.
Through comparing such numbering, Bellingcat estimates that 4300 awards "For Distinction in Combat" were given out between November 7, 2014 and February 18, 2016, which "strongly suggests larger combat operations with active Russian military involvement in this period."
The group estimates that the daily rate of handing out such state awards between 2003 and 2014 was 0.6 medals. With the beginning of hostilities in Ukraine, however, this figure increases to 9.3 medals awarded per day between November 2014 and February 2016, dwarfing the previous decade in two years.
"In sum, the findings of this report support the claims that thousands of Russian servicemen were active in eastern Ukraine," the report concludes.
Ukraine has estimated that over the course of the conflict, pro-Russian militants have displayed an armored arsenal that is between 10 and 20 times the size of what the two border regions had in 2014, making it impossible without resupply. The militant leadership has admitted to having thousands of Russian servicemen among their ranks, but as volunteers.
Russia's military award practices have raised eyebrows before, in relation to the air force operation in Syria, which has long been alleged to be much wider. In March the government set aside funds for 10,300 medals for veterans from the conflict and among the first returnees to receive awards were tank and ground troops, not just airmen.