MH17: Investigators Conclude Russia-Backed Missile Downed Malaysia Airlines Flight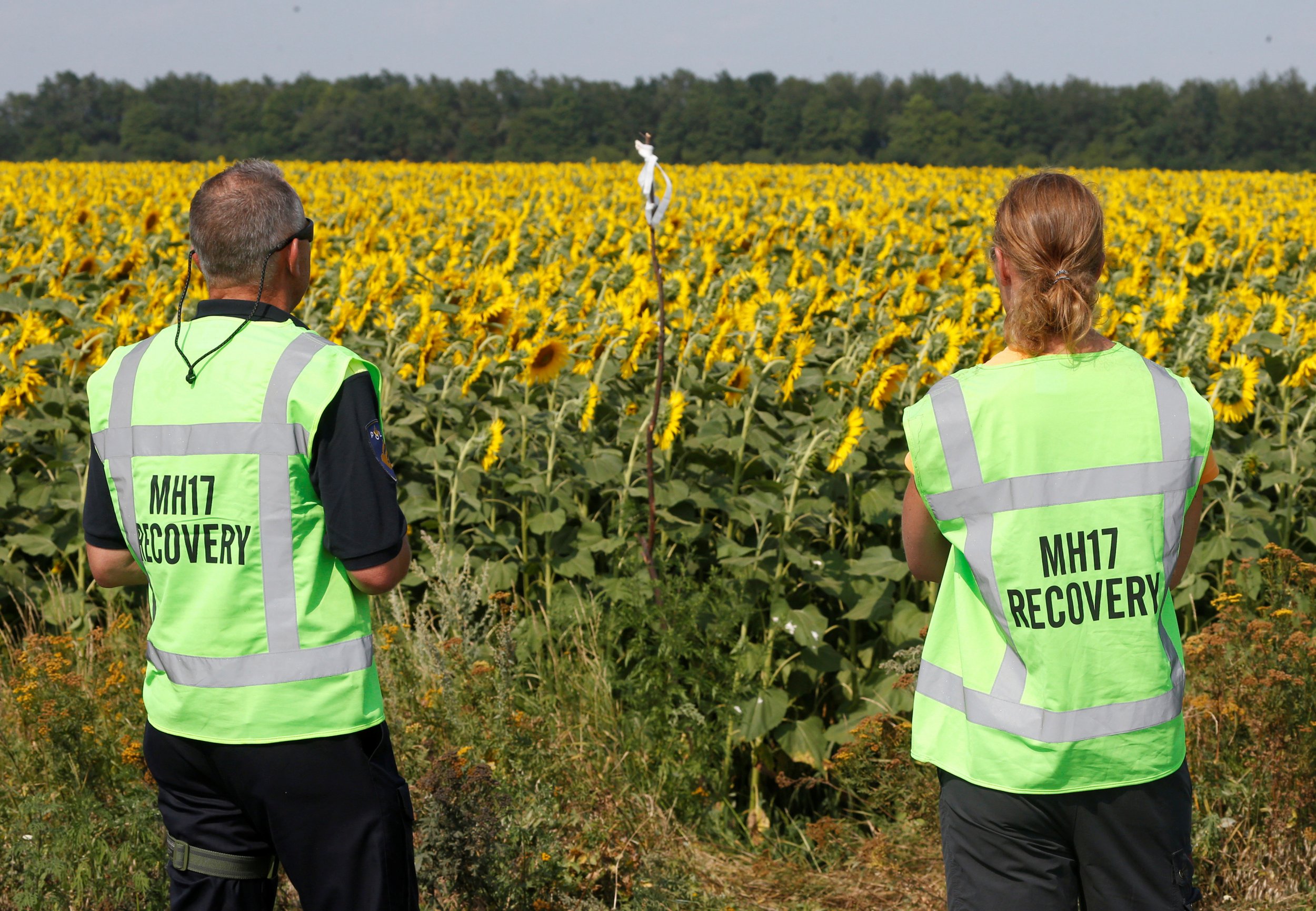 A Russia-supplied missile brought down Malaysia Airlines flight MH17 above Ukraine in 2014, international investigators told the families of the victims Wednesday, Dutch broadcaster Nos reported.
According to investigators, the missile was fired from the village of Pervomaisk in eastern Ukraine, which was held by Russia-backed fighters at the time. The majority of the passengers on board were Dutch.
Prosecutors from Australia, Belgium, Malaysia and Ukraine are part of the Dutch-led Joint Investigation Team (JIT) preparing evidence for a possible criminal trial.
Its verdict supports the long-held view of the Ukraine government and its Western partners that Russia was responsible for the downing. Russia has denied this theory and presented several others, notably putting the blame for the incident on Ukraine.
Investigators have concluded that the Buk missile capabilities were returned to Russia, following the downing.
The plane broke apart in midair over eastern Ukraine in July 2014, during a period of heavy fighting between Ukrainian government forces and pro-Russian rebels. All 298 people on board the flight between Amsterdam and Kuala Lumpur were killed.
A previous report in 2015 concluded that the plane had been downed by a Russian-made Buk missile.