Russia Begins Submarine Cruise Missile Drills in Baltic Sea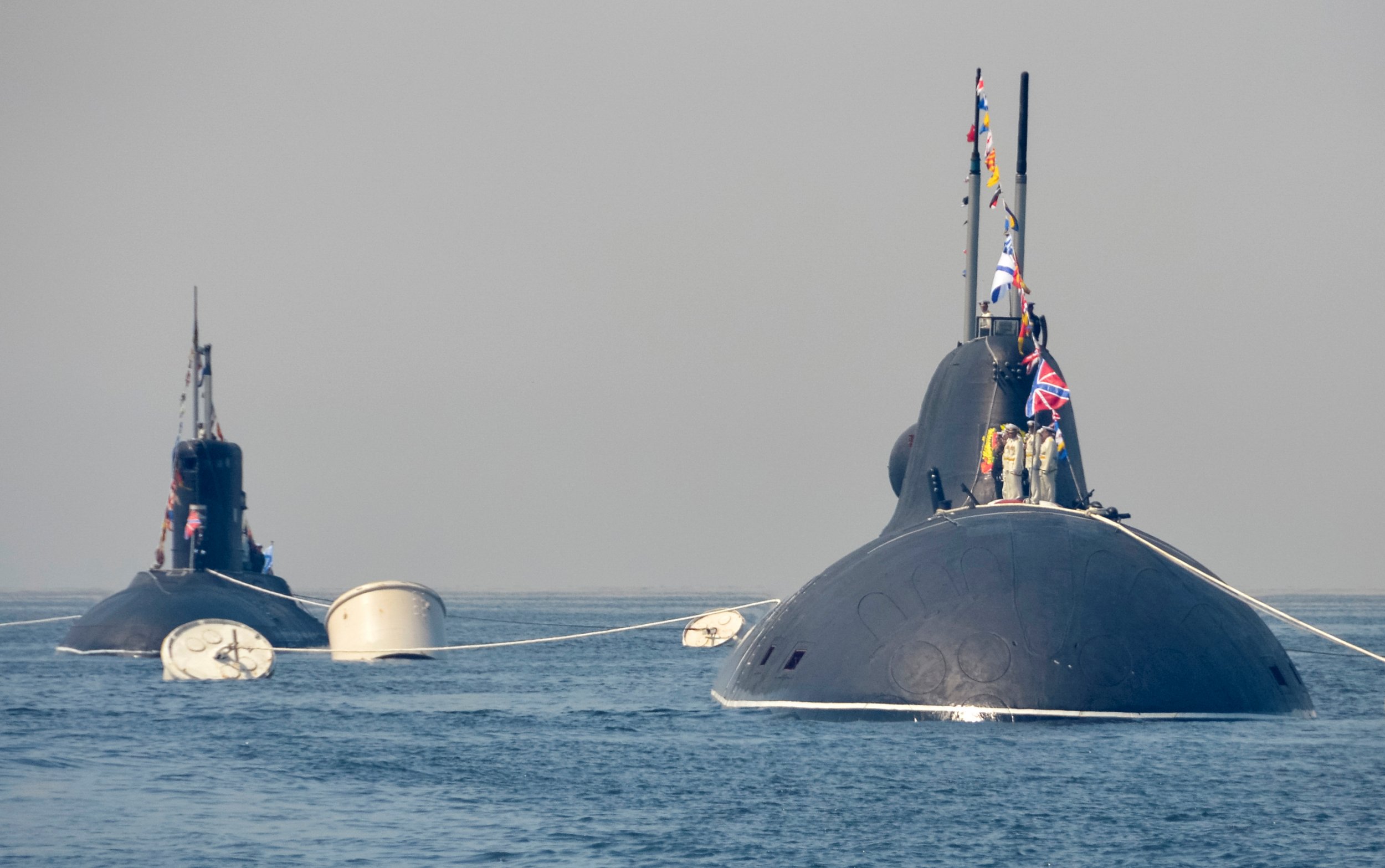 A Russian Krasnodar submarine has started cruise missile drills in the Baltic Sea, according to an announcement by the country's Baltic Fleet on Monday.
A Ministry of Defence statement shared via state news agency Itar-Tass said that the Krasnodar submarine, which is permanently deployed in the Black Sea, had successfully struck its target at a training course belonging to the Russian Navy's Baltic Sea unit.
The submarine will also be put to the test with more challenges including a survival exercise, an assessment of crew duties while on deployment and navigation above and below the surface.
According to Lukasz Kulesa, research director at London thinktank European Leadership Network, says that although this is nominally a routine exercise, "in the current context it is also a signal about improved capabilities of the Russian naval forces in the Baltic, namely the ability to use cruise missiles to strike 'enemy' ships.
"More broadly Krasnodar, a new submarine, is part of the upgrade of the Baltic Fleet, which also includes adding new surface ships and coastal defence systems," Kulesa said. Krasnodar set sail for the first time in 2015 from St. Petersburg, taking the name vacated by a previously decommissioned Soviet submarine.
"While Russia maintains that the motives for upgrading its A2AD (Anti-Access Area Denial) capabilities are defensive, its actions and exercises add to tensions, which are already running high in the region," Kulesa said.
The Baltic Sea has been the setting for increased military activity by both NATO allied forces and Russian armed forces since the rise in tensions between the two over the war in Ukraine in 2014.
Russia's Foreign Minister Sergey Lavrov vowed Russia would never attack a NATO state last year. NATO's three Baltic allies have expressed serious concern that Russia could attack them, under the auspices of protecting the rights of Russian-speaking Baltic communities.
In response, NATO rallied a 4,000-strong force of international troops to be rotated across the three Baltic states and Poland, something Russia has vowed to respond to. Russia has been upgrading its forces in the Baltic for several years.
NATO did not immediately respond to Newsweek's request for comment on the submarine drill.