Russian Bears Enter Cities, Killing Two in Search for Food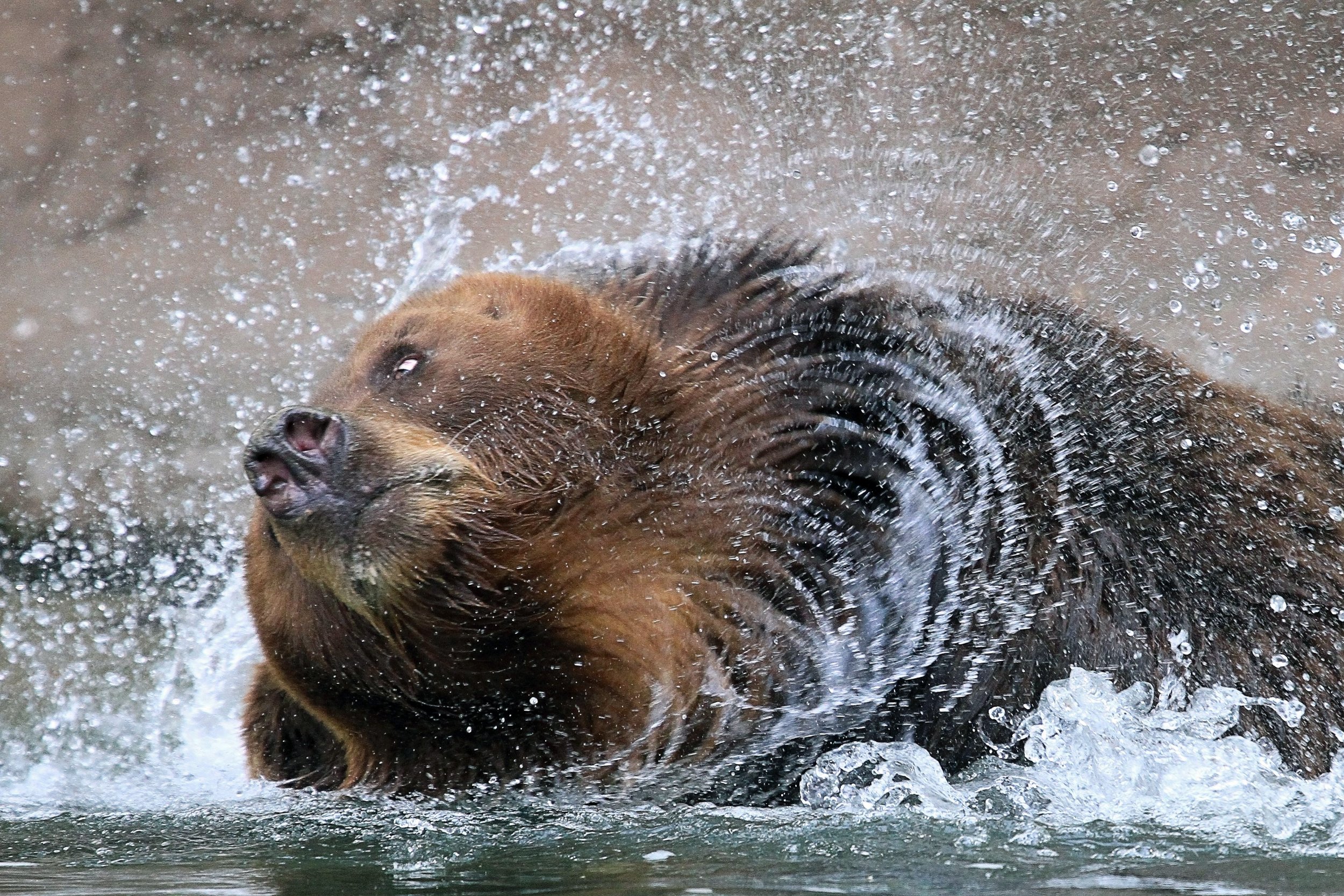 At least two people in Russia have been killed as a result of aggressive, hungry bears that have been roaming populated areas in the country's far east, prompting the government to cull dozens of them, local media report.
Authorities in Russia's Sakhalin region shot to death 83 bears last week because their hostility posed a danger to the local population, local forestry ministry official Sergei Prokhorenko said at a forum, local news site Sakhalin Info reports. This figure is nearly triple that of last year.
"This has never happened before," a local forestry worker told AFP on the condition of anonymity. "There are not enough fish, berries, nuts," he said, partly blaming overfishing of local salmon for the lack of food available to the bears.
"There should not have been any fishing nets installed at all this summer, there is so little fish, but they installed them anyway," he said. So, bears have been approaching people, and eating dogs as a substitute for their vanishing, regular diet. One reportedly bit a man's hand recently. With the harsh days of winter approaching, Russia's bears are desperate to pack on the pounds that will see them through hibernation.
"At this time of year bears should be balls of fat, but these animals have almost no fat at all," the official said.
Sakhalin is an island region off Russia's east coast that is covered with forest, meaning its bears cannot roam freely to the mainland in search for more food.
Sakhalin Environment Watch, a local non-governmental organization, branded this year's fishing season a "record flop" due to previous years' overfishing.
Earlier this month, a wounded bear swam into the city of Nikolayevsk, in the eastern mainland adjacent to Sakhalinsk, state news agency RIA Novosti reported. Police were forced to shoot the frightened predator as it neared the city waterfront, as they would not have legal recourse to open fire in town if it set foot out of the water.
A day prior, one Sakhalin local shot a bear on his property, as the animal charged when his son went to close the house gate at night. It was not turned away by the child's screams, dog barking or gunfire in the air.
Russia's east is far from the only region experiencing seasonal problems with roaming bears. In Russia's northern region of Arkhangelsk, visits by a pack of bears to the Severodvinsk city cemetery have grown so worrisome that authorities closed the graveyard.