International sports body FINA has officially barred Russian and Belarusian swimmers from their world championships in the aftermath of Russia's war against Ukraine last month.
The organization, which holds swimming events around the world, released a statement on Wednesday announcing the move. Currently, the decision will only involve participation in the upcoming 19th FINA World Championships happening in Budapest, Hungary, although it could expand to other competitions in the future.
The move was made according to the results of an independent risk assessment, which measured the pros and cons of allowing Russian and Belarusian athletes to compete at this time.
"FINA maintains its strongest condemnation of the Russian invasion of Ukraine," the organization stated. "FINA also wishes to reiterate its commitment to supporting the Ukraine Swimming, Diving and Artistic Swimming Federation as they prepare for upcoming competitions."
Additionally, FINA announced that its disciplinary panel will open an investigation into Russian swimmer Evgeny Rylov, who is accused of attending a pro-war rally. FINA said that Rylov's alleged action was a violation of its rules. Per Reuters, the swimmer, who had previously won gold during the 100- and 200-meter backstroke events at the 2020 Tokyo Olympics, lost his sponsorship with Speedo.
"The FINA Executive has requested that the Panel's proceedings be expedited," said FINA on the matter.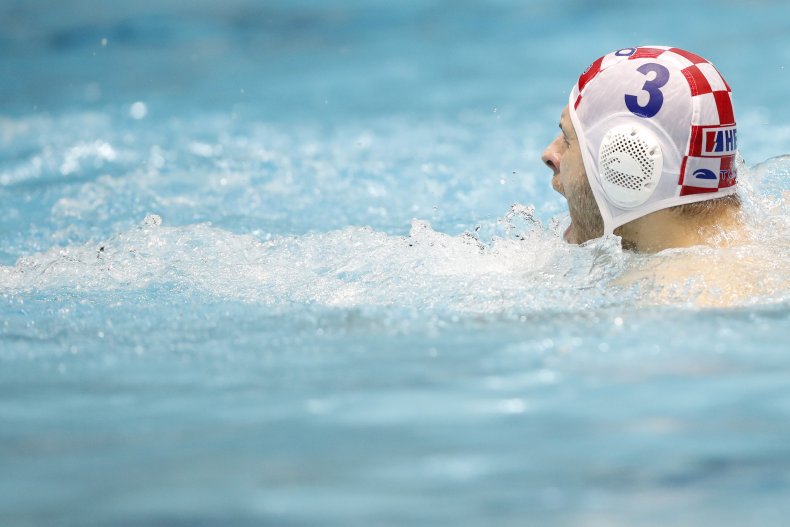 However, Rylov has already taken matters into his own hands. In a statement posted on Instagram, the swimmer said that he had planned to not attend the 19th FINA World Championships. This statement was made before FINA announced the barring of all Russian athletes from the championships.
"In support of Russian Paralympians, in support of all Russian athletes who have been removed from international competitions, I refuse to go to the world championship this summer," wrote Rylov. "I believe that losing competition is losing the development of sport. As sad as it may sound, sport cannot move without decent competitors."
FINA is the latest sporting organization to enact strict measures against Russian and Belarusian athletes following the invasion of Ukraine. Previously, the National Hockey League (NHL), which includes multiple Russian and Ukrainian players, announced it had severed its ties to Russian business partners in protest of Russia's military action. FIFA and the International Olympic Committee (IOC) have also made similar statements, with the latter calling for the ban of all Russian and Belarusian athletes from worldwide competition.
Update 3/23/22, 3:36 p.m. ET: This story has been updated to include additional information.
Uncommon Knowledge
Newsweek is committed to challenging conventional wisdom and finding connections in the search for common ground.
Newsweek is committed to challenging conventional wisdom and finding connections in the search for common ground.