Russia's richest citizens have increased their wealth by billions of dollars since the beginning of 2018, despite U.S. sanctions.
The 24 richest oligarchs in the nation have managed to expand their wealth by a combined $10 billion, regardless of being included on a list by the U.S. Treasury Department earlier this year that suggested they be directly targeted with sanctions, according to data from the Bloomberg Billionaire Index.
However, another 13 Russian billionaires have also seen their wealth crumble by a combined $7 billion since the start of the year, The Moscow Times reported. But the richest have remained on top and managed to make significant financial gains.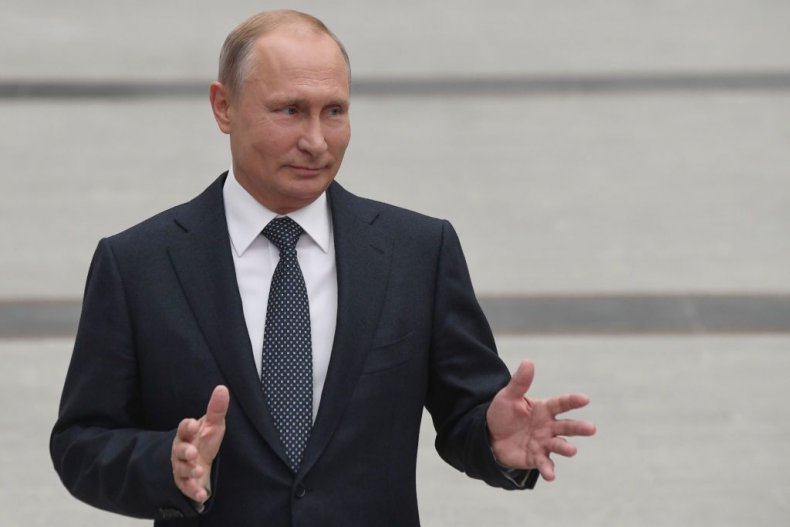 Russia's richest man, Leonid Mikhelson, who is now estimated to be worth about $19 billion and is the CEO of independent oil and gas company Novatek, increased his wealth by more than $2 billion in the first six months of 2018, The Moscow Times said. Billionaire Vagit Alekperov, the chairman of Lukoil Oil Company, earned an additional $2 billion this year so far. Andrei Melnichenko, who owns the lion's share of the EuroChem fertilizer company, also increased his wealth by $1.56 billion.
Even Russian investor Gennady Timchenko, who is seen as a close ally of President Vladimir Putin, saw an increase of nearly $1.5 billion. However, Reuters reported on Monday that Timchenko was forced to sell his private jet due to sanctions making it impossible to use. Prominent billionaire Roman Abramovich, who owns the Chelsea soccer club in the U.K., earned an additional $1.13 billion from January through mid-2018.
While the richest have seen increases of wealth, several other billionaires have seen losses. Supermarket owner Sergei Galitsky saw losses of nearly $1 billion in the first half of the year. Viktor Vekselber, a metal tycoon, has recently seen $1.5 to $2 billion of his money frozen by Swiss banks through U.S. sanctions, forcing him to sell shares in some foreign entities. Overall, however, Russian billionaires' earnings are up.
Although Russia's elite may be holding onto their wealth and even managing to increase their earnings despite U.S.-led efforts to target the economy, the working class and poorer communities may not be faring so well.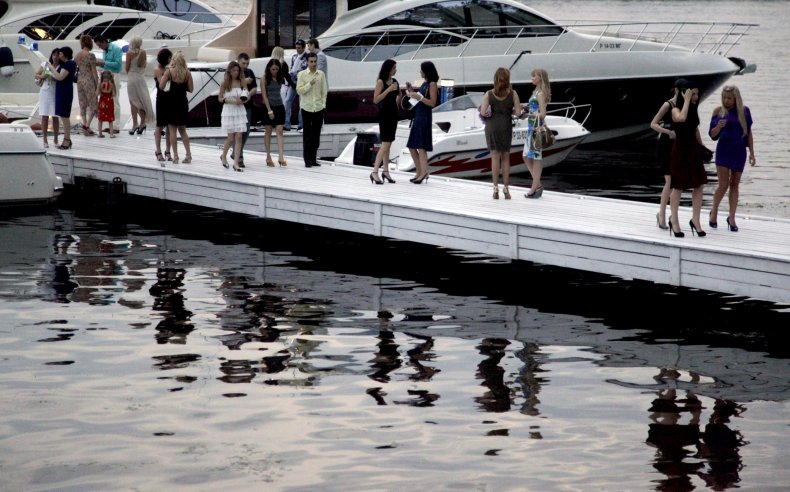 A report published Monday by The Wall Street Journal highlighted the impact sanctions have had on residents of smaller Russian factory towns. After the Trump administration blacklisted United Co. Rusal, Russia's biggest aluminum producer, in April, the company froze its $24 million budget for community spending. This has put upgrades to hospitals, community centers and memorial sites on hold.
The sanctions have also led to fears of job losses. "The life of the city depends on that [Rusal] factory," Nina Chvaniva, one of the deputy mayors of the Siberian town of Sayanogorsk, told the Journal.
"Anyone who works here was afraid of losing their job after they imposed sanctions," a Rusal factory worker told the newspaper. "We all have bills to pay."