U.S. Jets Chase Russian Bombers Over the Baltic On Final Day of Zapad War Games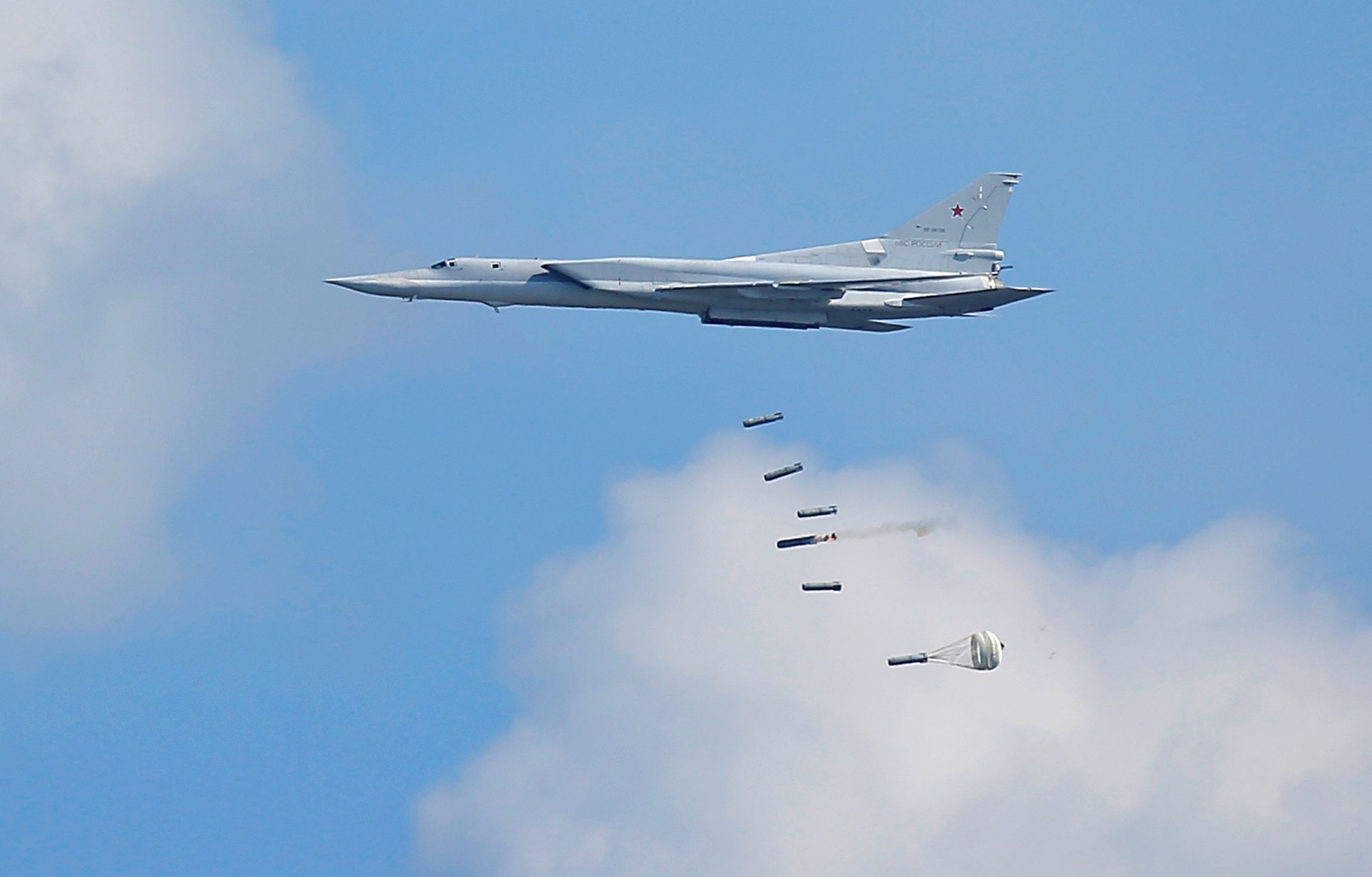 U.S., Belgian and Norwegian warplanes chased Russian bombers and fighter jets over the Baltic and Norwegian Seas on Wednesday on the final day of Russia's Zapad 2017 war games.
Speaking to Newsweek, a NATO official at Allied Air Command confirmed the action first reported in Russian media on Thursday.
"NATO radars picked up two separate formations of unknown aircraft [...] flying over international waters in the Baltic and Norwegian Sea close to NATO airspace [that] did not comply with standard international rules," he said.
"They turned out to be Russian Federation Air Force [RFAF] bombers escorted by RFAF fighters."
U.S. and Belgian air force jets have been observing the Zapad drill from airfields in Lithuania and Estonia, respectively. NATO scrambled eight times last week to identify suspicious Russian military planes around the Baltic, while Lithuania summoned Russia's ambassador earlier this week to protest two jets in its airspace.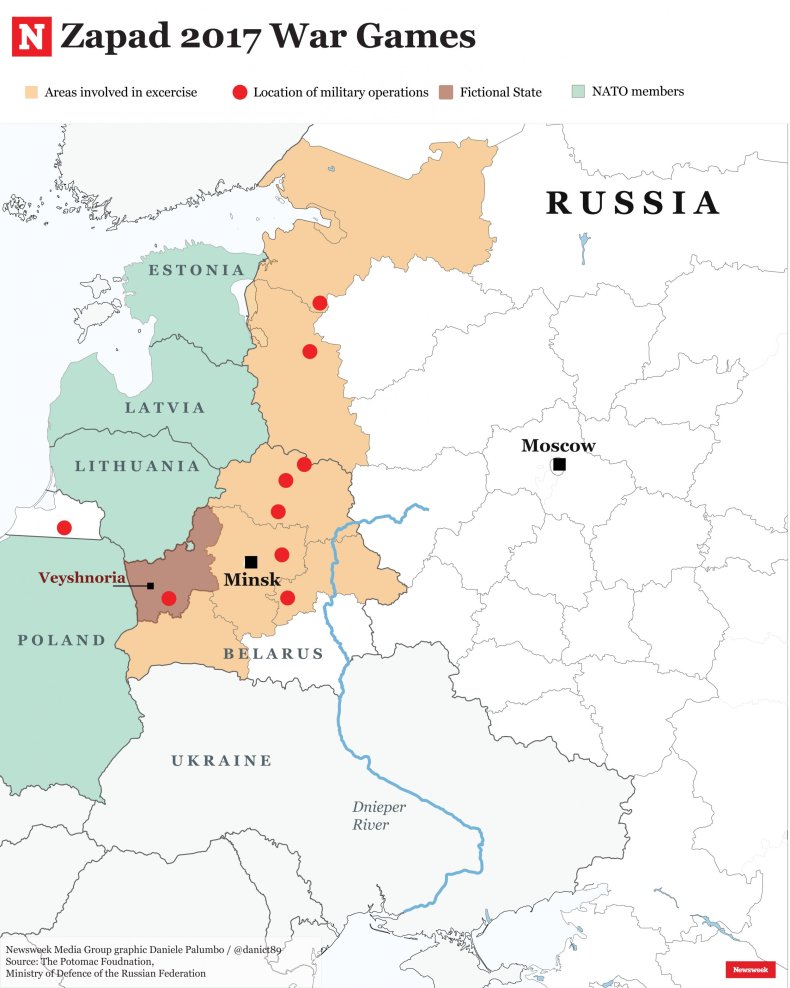 Experts have warned that the so-called "patrol flights" Moscow sporadically launches with little warning near busy European skies not only make militaries nervous but also pose a risk to civilian flights.
During military drills, Baltic NATO allies have expressed concern that unannounced Russian planes in their airspace could launch an assault if left unattended, and previous Russian drills such as Zapad have also included suspicious activity near Poland and Sweden. Both have since been likened to a practice run for a nuclear strike by local politicians.
Russia's Ministry of Defense told state news agency Itar-Tass that the tailing of Russian Tu-22M3 bombers over the Baltic lasted over an hour and also included Swedish and Finnish forces, while the intercept over the Norwegian Sea lasted less than a half hour.
Kalev Stoicescu, a researcher at Estonia's International Centre for Defence and Security, said the forays were "probably a psychological operation" and "a show not of strength but political weakness and nervousness.
"At the culmination of the exercise, they wanted to show that they can massively retaliate, including with nuclear weapons, as they tested all the elements of the nuclear triade, and that they have enough means for air defense, because the main emphasis of the exercise, as I understood it, was air defense," he said.
In addition to causing consternation in NATO capitals, Russia appeared to damage its relationship with ally Belarus, seemingly blindsiding it with an announcement that it would send a tank division over the border. Minsk later said no new Russian units would be coming to Belarus. Belarus also invited foreign observers to its part of the drill—something Russia did not do.
"I think this was a psychological move too," Stoicescu says. "It raises a question about Russia: that if they cannot feel comfortable right now and cannot trust fully even Belarus, you have to change something, because you cannot live in bad or distrustful relations with all your neighbors indefinitely."
Sweden and Finland's air forces refused to comment on the report. Contradicting NATO, the ministry claimed its fighters and bombers flew in accordance with international law, but shared no specifics.