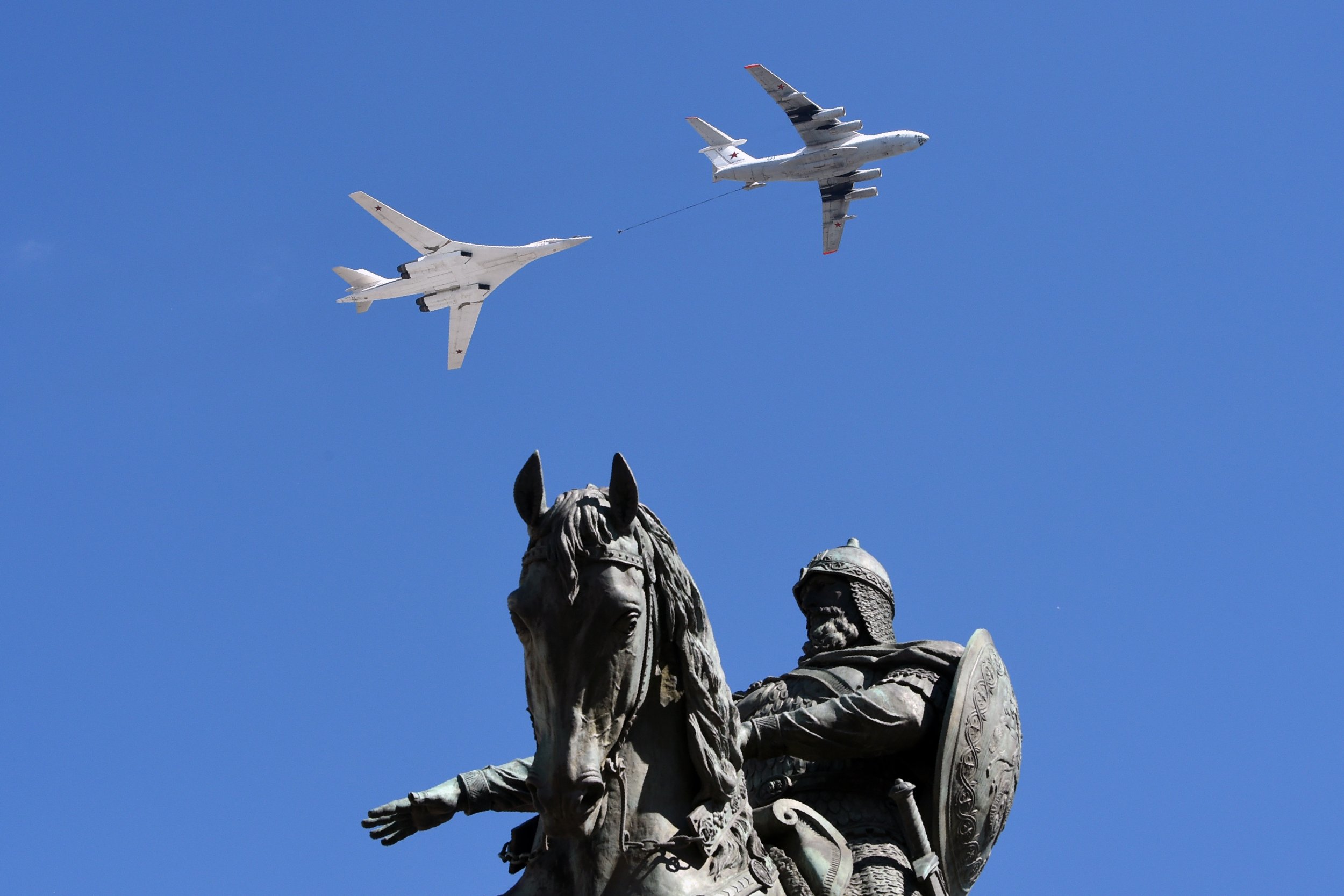 Two Russian bombers flew to the edges of U.K. airspace on Monday, forcing the Royal Air Force to scramble two fighter jets out of Lossiemouth, Scotland, to intercept the aircraft. Two Belgian fighter jets were also deployed.
It was the latest in what has become a series of provocative flights by the Russian military. In September, two Russian planes similarly skirted U.K. territory, and in May two bombers actually crossed into U.K. airspace. As in the May event, Monday's flyby came from two Soviet-era Blackjack bombers, a supersonic jet capable of launching nuclear weapons.
Several think tanks have called the flights a new version of "brinksmanship," referencing a Cold War style of escalation that dominated military operations by NATO and the Soviet Union for decades.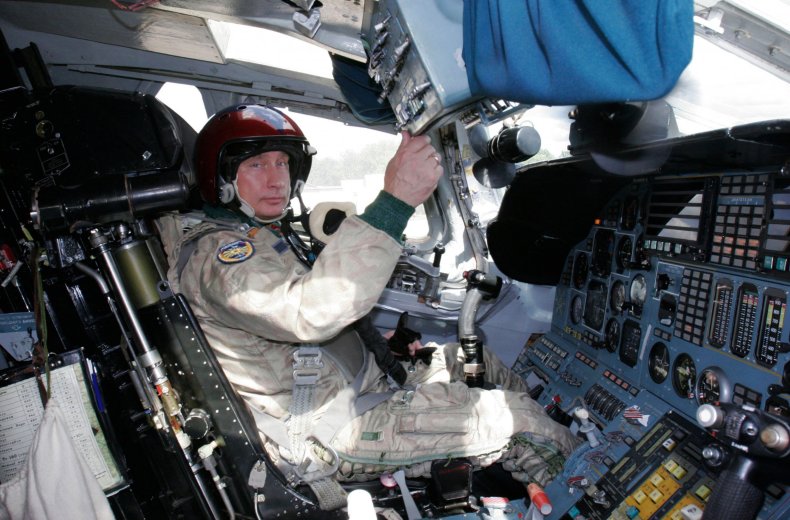 The routine taunting of U.K. fighters over the North Sea began after Russia annexed Crimea from Ukraine in 2014 and has led to several tense standoffs with NATO allies. One 2016 flight, for example, resulted in four countries—the U.K., France, Norway and Spain—sending jets to tail a pair of Blackjack bombers.
Russia has also been moving ships past U.K. territory, including sailing an aircraft carrier through the English Channel in January 2017. On that occasion, a Royal Navy frigate escorted the Russian carrier out of U.K. waters.
The buzzing of U.K. territories by Russian ships and planes comes as the country makes a show of reasserting itself as a global military power. Russian officials have said at least 600 kinds of weapons have been tested in Syria while Russia has supported President Bashar al-Asaad's war against rebels calling for democracy and his fight against the Islamic State militant group (ISIS).
Russia also recently unveiled a newer version of its Blackjack bomber, still called the Tupolev Tu-160. State-run media said the country would conduct tests of the planes before they join regular rotations of Russian aircraft in February.
It's unclear if the Blackjacks that approached U.K. airspace on Monday were the older bombers, which haven't been produced since 1992, or a test of the latest model.
Provocative flights have not been limited to the North Sea. U.S. officials have also warned about "unsafe" flights from Russian planes, including one incident where a Russian fighter came within 5 feet of a U.S. reconnaissance plane, risking collision.