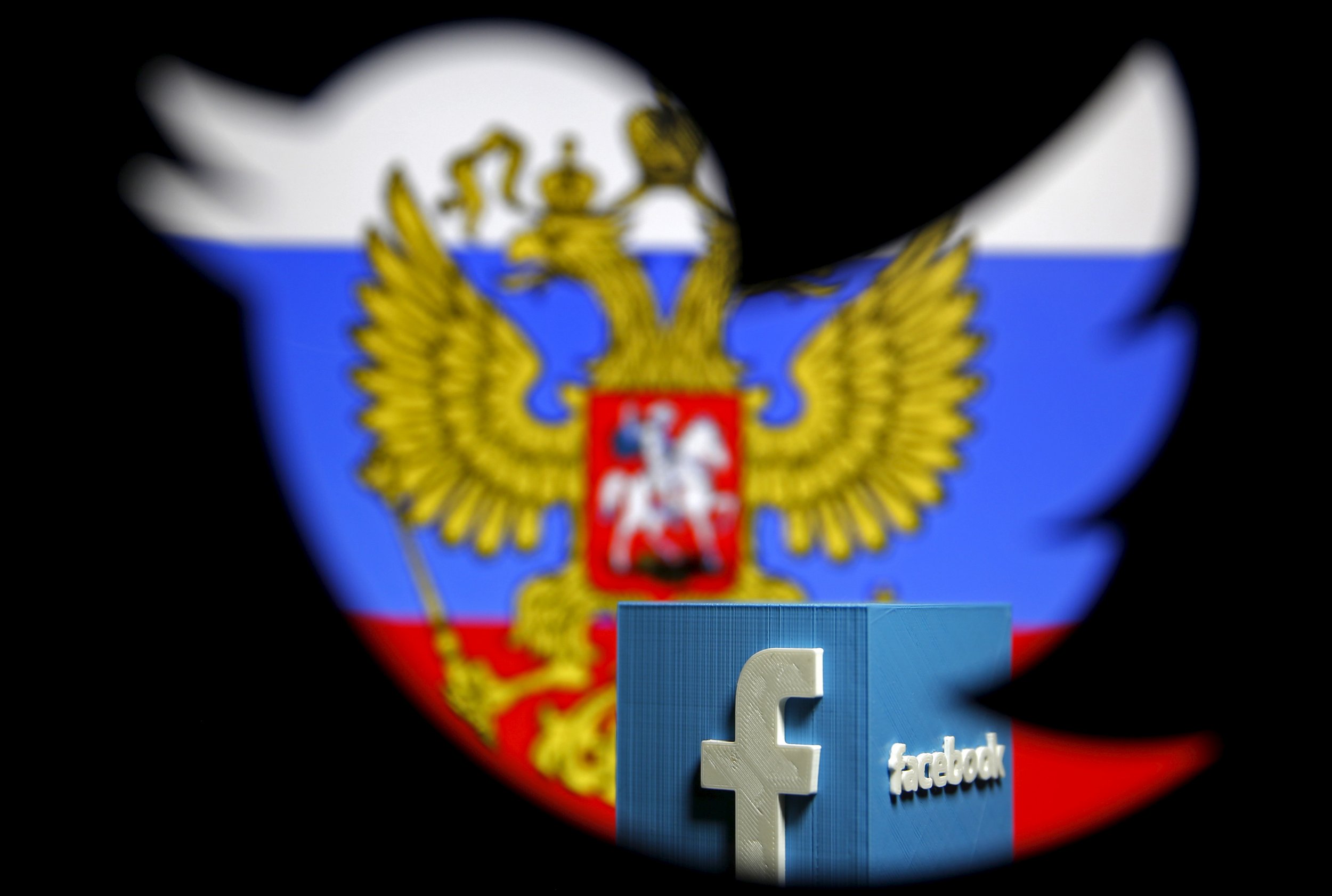 Russian bots spread stories relating to a controversial uranium deal linked to Hillary Clinton in the days before special counsel Robert Mueller disclosed charges against three former Trump campaign members in his probe of Russia's attempts to influence the 2016 election.
Hamilton 68, a nonpartisan security research project tracing Russia-tied information warfare on Twitter, examined 58 unique URLs promoted by accounts linked to the Kremlin between October 14 and 20. The project found that the most prominent theme—making up 24 percent of the links shared—was a deal that Clinton and the Obama administration approved giving Moscow control of U.S. uranium while the FBI had proof of Russian bribery.
The original story, which ran in The Hill, was a top story for a number of days, and "all other URLs shared promoted some variation on a theme of corruption, collusion, cover-up by the Clinton-led State Department and/or the Mueller-led FBI (#ClintonRussianCollusion was also a top hashtag last week)," according to Hamilton 68.
Clinton sat on the committee that approved the deal, while Russian officials routed millions of dollars to the U.S. benefiting the charitable foundation of her husband, President Bill Clinton, according to documents the FBI obtained and an eyewitness account from an undercover informant.
Outside of the uranium deal topic, 17 percent of the URLs shared criticized Mueller, former FBI Director James Comey and Clinton.
Hamilton 68 also recorded a spike in attacks directed at Mueller since October 27, when reports first indicated his team had indictments coming. On Monday, the charges against former Trump campaign chairman Paul Manafort, his former business associate Richard Gates and former Trump campaign aide George Papadopoulos were revealed.
Russian bots swarmed social media leading up to the November presidential election and continue to strike before significant political events.
Bots played a role in targeting Twitter users in swing states with more fake news than real news in the 10 days before the presidential election, and the false information helped Donald Trump win, an Oxford University study published last month found.
Information on social media platforms, including Twitter and Facebook, can become inaccessible easily, due to the way the companies operate. Officials from both tech giants are testifying before congressional investigators on how Russian propaganda infiltrated the networks before the election.
"You launch a disinformation campaign in the digital age, and then all evidence of that campaign can just disappear," Samantha Bradshaw, a lead researcher for the Oxford study, told Mother Jones.