Russian Cannibal Who Drank Victim's Blood From a Goblet and Ate Her Brain Delivers Final Court Statement in Verse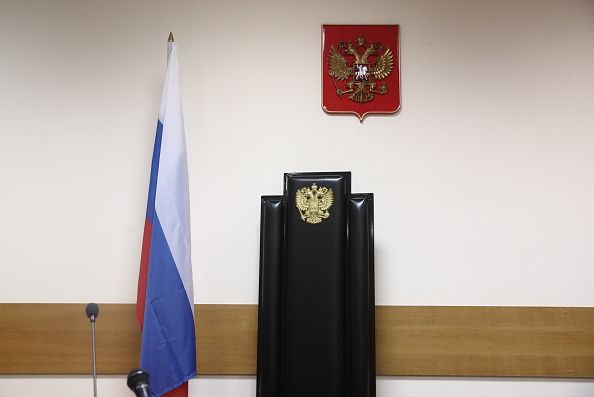 A Russian man who was convicted of killing a woman, drinking her blood from a goblet and eating her body parts made a final court statement in verse on Tuesday.
Dmitry Luchin, 22, recited poetry from his courtroom cage in which he professed his innocence and told the judge that he is not a "maniac, murderer, or a cannibal." He said he is instead a "student, athlete, and poet," and also asked the judge to acquit him because "an innocent man should not go to jail."
The performance was apparently insufficient to convince the judge. The young man was sentenced to 19 years in prison for murder and desecration of a body. He did, however, avoid a life sentence.
Investigators had claimed that Luchin was drinking wine with his victim, a woman in her mid-40s, when the pair got in a fight. He is believed to have stabbed her to death before cannibalizing parts of her body. Some reports suggested that the victim was Luchin's girlfriend.
Prosecutors claim that the murder was premeditated and that Luchin had developed an interest in serial killers. Reports claim that he had confessed to the killing before the trial.
This is not the first time someone has been accused of cannibalism in Russia. There were recorded cases of cannibalism during the numerous wars and famines of the first half of the 20th century. Last year, a couple in the Russian city of Krasnodar was arrested and accused of drugging their victims with sedatives and skinning them alive.
The couple then went on to eat parts of their body while freezing and pickling the rest, said investigators who reportedly discovered a canned human hand in the couple's home. Police said the couple, who worked in the kitchen of a military academy, may have eaten as many as 30 victims. They allegedly tried to sneak human flesh into the meals of the soldiers, too.
The couple was first apprehended after someone found a phone on the ground with photographs of a man holding human body parts in his mouth.
On Wednesday, Russian officials reportedly blocked one rapper's YouTube music video because the song appeared to endorse cannibalism. The rapper, whose name is Husky, had several concerts canceled, as prosecutors said that his songs call for cannibalism and Nazism. The blocked video has over 5 million views.