Russian Commentators Dismiss Islamic Link to Nemtsov Murder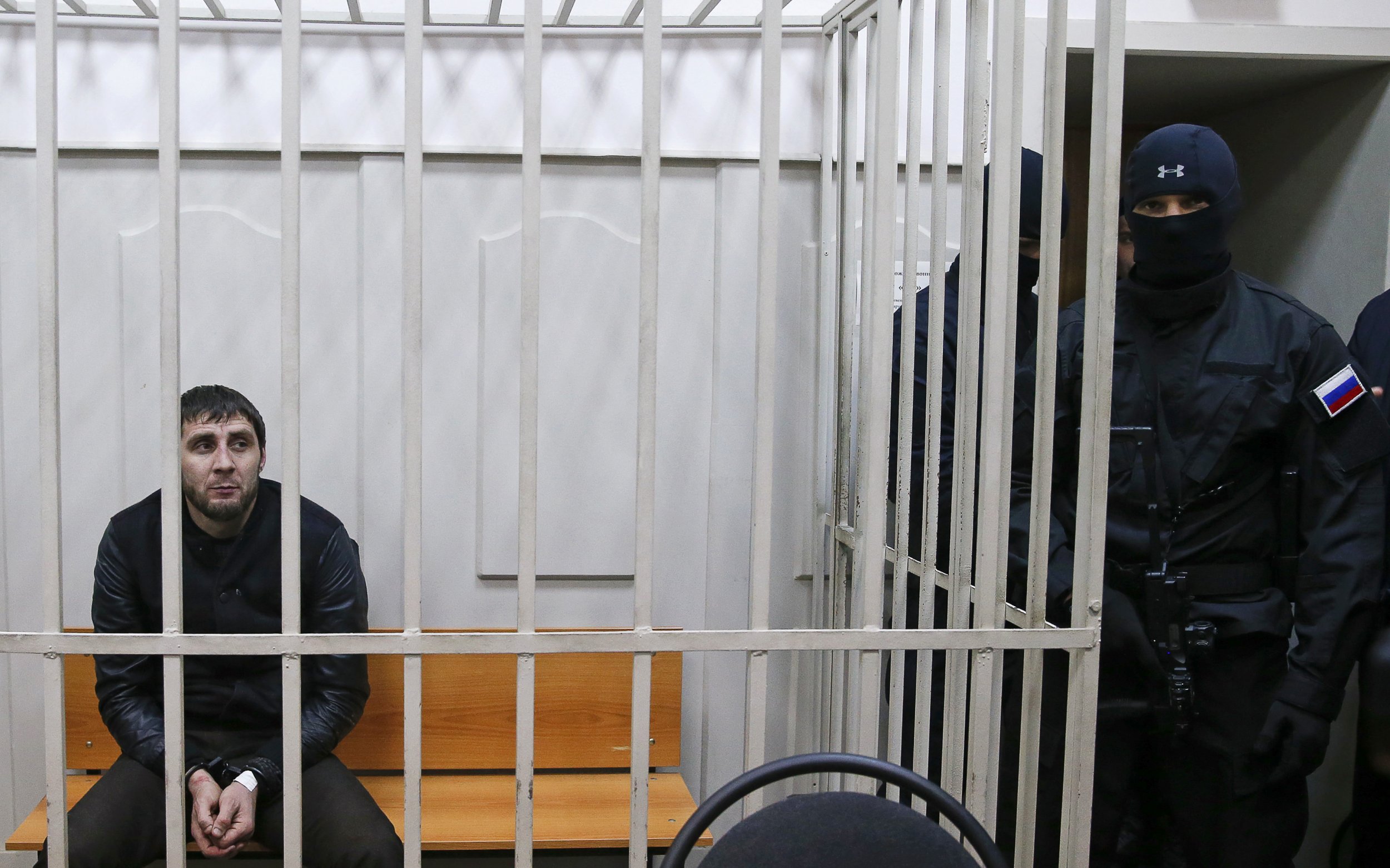 Official claims that the murder of Russian opposition leader Boris Nemtsov was an Islamist attack over which five Chechen men were arrested this weekend have been dismissed by Nemtsov's allies and by one of Russia's foremost Islamic scholars.
"The suspicion that Nemtsov was killed by radical Muslims for his negative comments about Islam has become the official version of the investigation, it seems" Ilya Yashin, a friend of Nemtsov and leader of liberal political movement Solidarnost wrote on his Facebook page today.
"This is not only a lie," Yashin wrote, "to me it is obvious that this version has come about as a result of a political instruction by the Kremlin. This version is completely convenient for authorities."
"Nemtsov never spoke badly of Islam. He was a very religiously tolerant man. Of course he criticised the terrorists who shot up the offices of Charlie Hebdo in Paris. However, many public figures criticised them. Nemtsov criticised the killers but he never said a bad word against Islam," Yashin says.
According to Yashin, Nemtsov's killing exposes Russian president Vladimir Putin's "bandit government" and its "Byzantine politics".
After it emerged that Zaur Dadayev, who confessed to being involved in the Nemtsov killing, had also previously served in the internal Chechnya's internal army, Yashin said the case may cause "some small problems" for Chechen president and Putin-ally Ramzan Kadyrov but neither Putin nor Kadyrov's image would suffer. Five men appeared in court in Moscow yesterday in connection with Nemtsov's killing, two of whom were charged with murder. A sixth man blew himself up with a grenade in a confrontation with police in Grozny, the Chechen capital.
Kadyrov received an award from Putin earlier today for his services to the Russian government, which the Russian Federation's awards committee said it planned to do anyway, regardless of the events unfolding around the Nemtsov case.
Geydar Dzhemal, one of Russia's leading Islamic philosophers and activists and founder of the Islamic Institute of Russia, has said he believes figures in Russia's security services are using the Islamist motive to remove Kadyrov from power in Chechnya.
In an interview with Russian TV channel Zvezda, after the identities of the five Chechen suspects were announced yesterday, Dzhemal said he believed Nemtsov had been killed for supplying insider information to the West about who was in Putin's inner circle.
He denied the killing had the marks of Islamist extremism but said he believed the security services were deliberately trying to implicate Kadyrov because he had grown too powerful in Chechnya and the North Caucasus region.
Prior to the suspects becoming known, Russian Muslim leader in parliament Damir Muhetdinov also dismissed claims made by the investigation that Nemtsov's murder could have been motivated by his criticism of the jihadist attacks which killed 17 people in Paris in January.