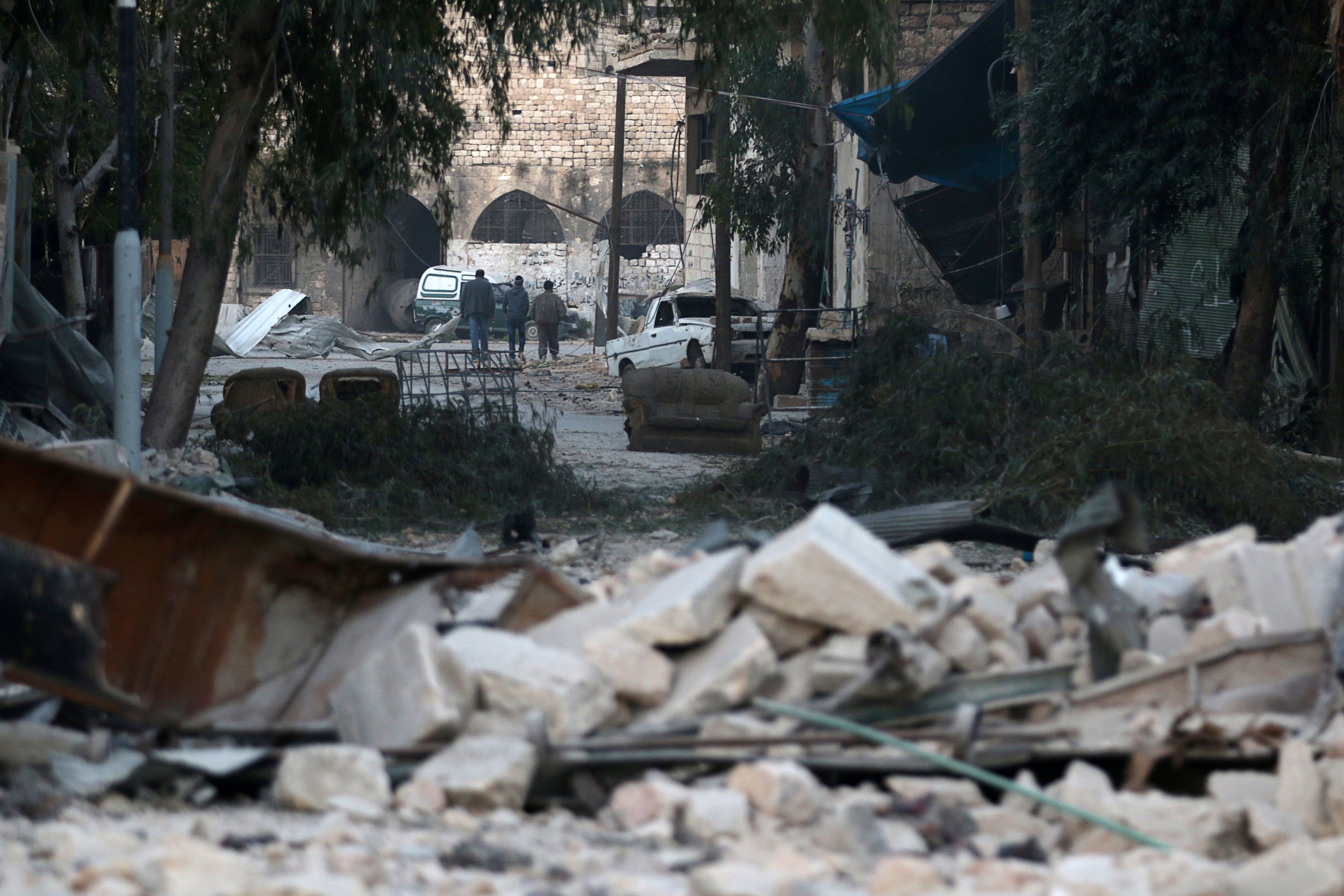 A Russian military corporal has been killed by shelling in the Syrian city of Aleppo, Russia's Ministry of Defence announced on Wednesday, although it insisted the soldier was serving as an advisor.
Previously, Russia has been accused of sending ground troops to Syria throughout the duration of the Arab Republic's civil war. However, Moscow maintains that besides Russia's air force operation and ground and sea elements supporting it, none of its forces are on combat duty in the region.
Russia has supported the regime of Syrian President Bashar al-Assad with airstrikes for more than a year, but it has regularly sent soldiers as advisors to the Syrian army since 2011.
Corporal Ruslan Galitsky, who was deployed with Syrian forces in Aleppo, joined a long casualty list for Russia this week, which already includes two medics killed in an apparent mortar hit on a hospital in Aleppo on Monday.
A Ministry of Defence statement reported that doctors had spent several days trying to save the soldier's life, after he was wounded in a shelling attack at a residential neighbourhood, in western Aleppo, in what appears to be a separate incident.
Russia's Ministry of Defence blames anti-Assad rebels for both attacks, having long conflated many such groups with the militant group Islamic State (ISIS), which is the focus of a U.S.-led airstrike campaign. In this instance Russia's Ministry of Defence went a step further, accusing "the backers of terror from the U.S., UK and France" for the deaths of the medics due to their support for anti-Assad rebels.
Kremlin spokesman Dmitry Peskov said Galitsky is set to receive a posthumous award for valor, state news agency Itar-Tass reported. He is the 23rd Russian national to be officially confirmed dead in Syria since the conflict there began.