Russian MP Mocks Donald Trump, Says He's Keeping U.S. Military in Iraq Because Republicans Are Angry Over Syria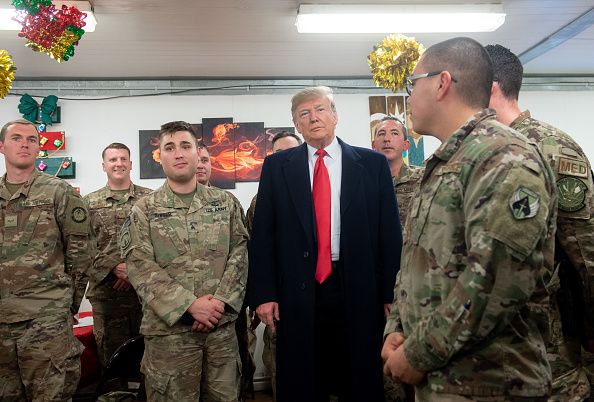 A Russian senator slammed President Donald Trump on Thursday and suggested that he is maintaining a U.S. military base in Iraq only because Republicans in Washington are upset about his decision to pull troops out of Syria.
The comments were made one day after Trump made a surprise visit to troops in Iraq, his first trip to an overseas military base since his inauguration.
"Having stated, during a surprise visit to Iraq, that he intended to keep a military base in that country as an advanced springboard for actions in Syria, U.S. President Donald Trump is trying to have it both ways," Konstantin Kosachev, who chairs the foreign affairs committee for the Russian upper house of parliament, wrote on his Facebook page.
"On the one hand, he still wants to demonstrate the intention to abandon the role of global policeman with the subsequent mission where American blood is spilt for the sake of a country, about which most of them can't find on a map. On the other hand, Trump certainly needs to quell discontent among the Republicans related to his decision on withdrawing U.S. troops from Syria," Kosachev continued.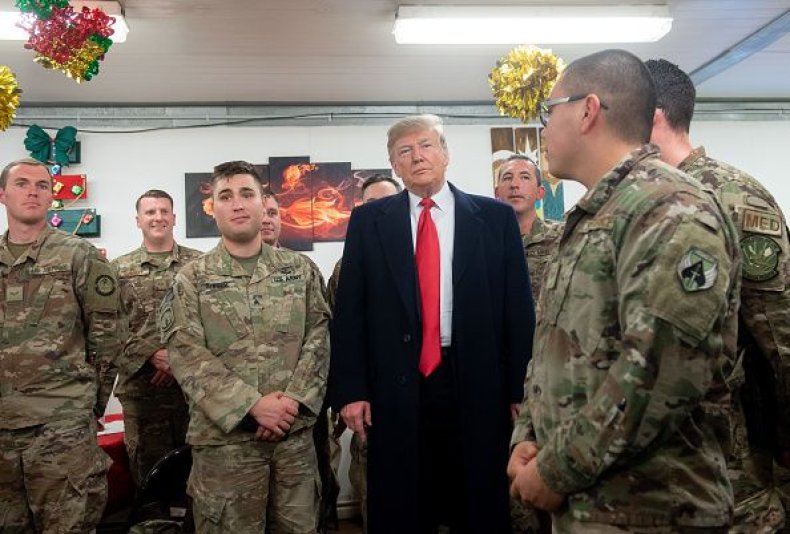 Trump announced on December 19 that he plans to pull out all of the approximately 2,000 U.S. troops stationed in Syria from the country. The move is widely believed to have precipitated the resignation of Secretary of Defense James Mattis, and Kosachev claimed in his Facebook post that Mattis was "more popular in Washington than Trump."
Many experts in Washington do in fact disagree with Trump's decision to leave Syria, arguing that it will put U.S. allies in danger and make it easier for adherents of the Islamic State militant group (ISIS) to regain territory. Even Trump ally Lindsey Graham, a Republican senator from South Carolina, has called for immediate hearings on Trump's decision to pull troops out of Syria and reduce the number of troops in Afghanistan by half.
But reports suggest that lawmakers in Iraq would like to see the U.S. leave. Since the electoral victory of the controversial populist cleric Muqtada al-Sadr in May, Iraqi politicians have been calling for an end to both the U.S. and Iranian presences in their country. Iraqi parliamentarians were reportedly unhappy about Trump's recent visit to their country, viewing it as a violation of their sovereignty.
About 5,000 U.S. troops are in Iraq as part of the effort to combat ISIS. Reports suggest that ISIS continues to have about 20,000 to 30,000 adherents in Syria and Iraq.