Russian State-Sponsored Doping Goes Back Decades: NYT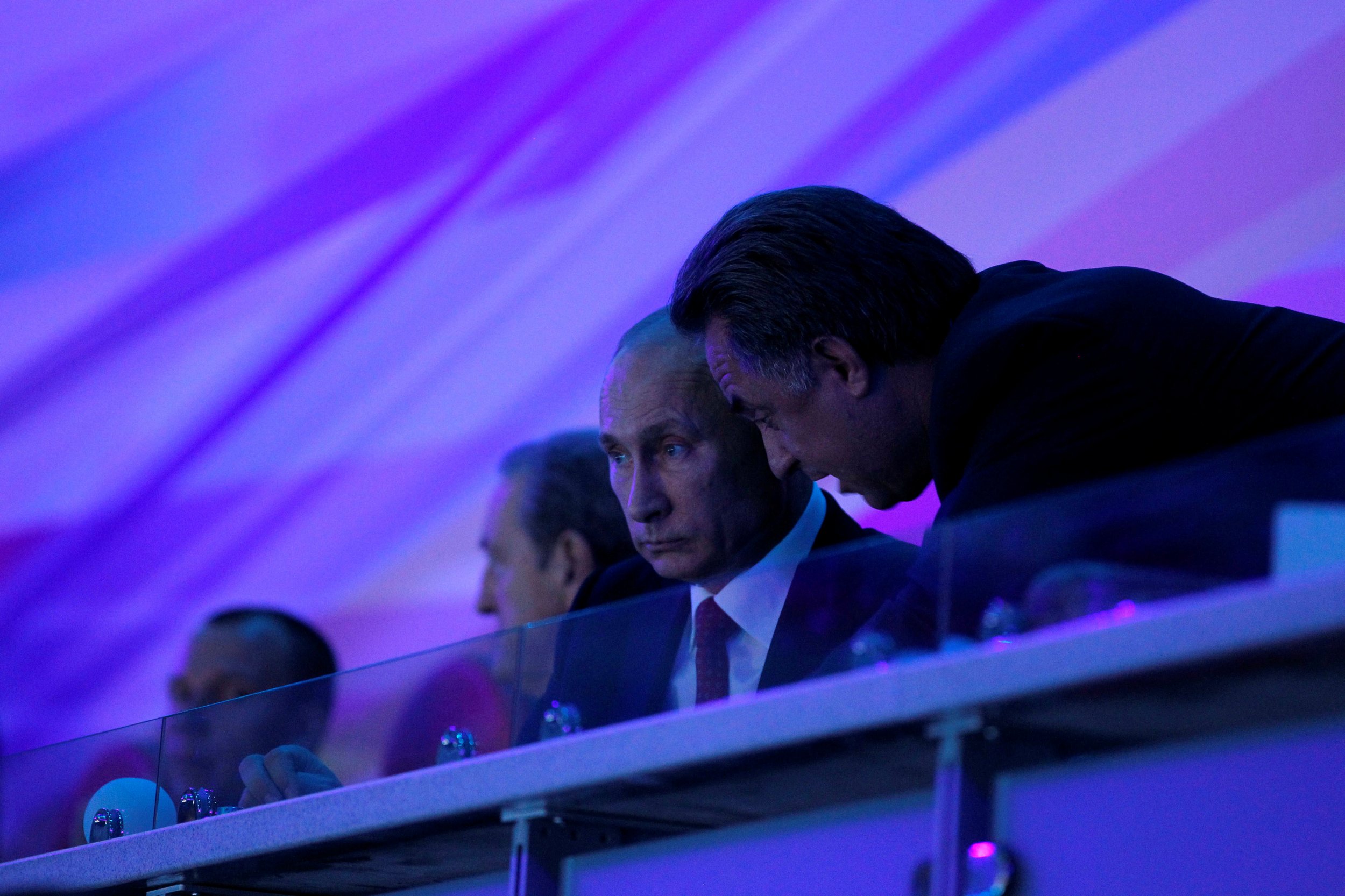 State-sponsored doping of Russian athletes may go back at least decades, with documents revealing plans to supplement athletes' training for the 1984 Olympics, according to documents obtained by the New York Times.
A 1983 document signed by Dr. Sergei Portugalov, a Soviet sports doctor, said that oral steroids were not sufficient to guarantee the track and field team's performance at the '84 Games (which they later boycotted) and recommended injections of three different anabolic steroids that were stocked at the Research Institute of Physical Culture and Sports in Moscow, the Times reports. An interview with Dr. Grigory Vorobiev, a former Soviet sports doctor, also provided evidence of the doping claims, as Vorobiev (who now lives in Chicago) described a win-at-all-costs system that was dabbling with drugs as early as the 1970s.
Russia escaped a possible blanket ban on its athletes at the 2016 Rio Games, with the International Olympics Committee authorizing each sport's federation to decide whether Russian athletes could compete in the wake of a damning report that described widespread, state-sponsored doping of Russian athletes at the 2014 Sochi Games.
Vorobiev told the Times that athletes routinely asked about performance-enhancing drugs and that oral steroids were common on the track team. He said he would have been blamed for a subpar performance and fired if he had tried to convince athletes not to use drugs.
The 1983 document suggests that the Soviet anti-doping lab was colluding with sports officials to mask the effects of the apparent doping program. "There is only one basic reason to reject the injection form—the lack of definite data about how much time it takes to clear the body," the letter said. "We will have the official recommendation and conclusion no later than Dec. 15, 1983," the document continues. That collusion continued at least through the 2014 Games, according to the 2016 report commissioned by the World Anti-Doping Agency, as the national drug-testing lab helped create a doping regimen and otherwise obscured violations.
Read the full report here.