Russian Election Meddling and Military Interference Will Be Dealt With, but Not by the U.S. Government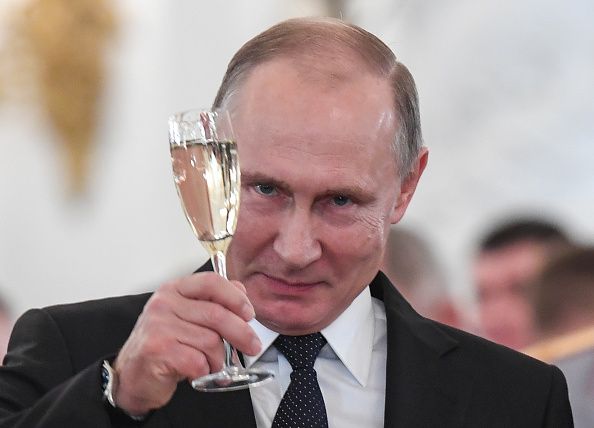 Sweden must increase its military spending by more than double to protect the country from Russian interference, military officials revealed Friday.
In a report submitted to Sweden's parliament, the country's military argued that Russian intrusions into its neighbors Georgia and Ukraine show that Moscow doesn't hesitate to use military force for political reasons. With that in mind, Sweden's military personnel should double to around 120,000 people and the country must increase its annual spending to $14 billion per year, the report claimed. The document will now be considered by the country's leaders.
The military's recommendations arrived shortly after Sweden revealed that it is preparing a robust system to combat potential Russian meddling in its September elections. Local election workers have been trained to identify and stop foreign interference in the voting booths, political parties have learned how to avoid having their emails hacked and Sweden's journalists are learning methods to combat fake news.
All of Sweden's political parties support the initiative, whose aim is to prevent Russian interference like the kind that reportedly took place in the U.S. 2016 presidential elections. U.S. intelligence agencies determined Russia had used hacking and disinformation campaigns in an attempt to influence the outcome of the election. Russia has also attempted to influence elections in countries such as France and Germany.
Sweden has routinely complained about Russian incursions into its airspace and waters. In 2014, Sweden's government launched widespread searches in the Baltic Sea off of Stockholm looking for "foreign underwater activity." Swedish officials said they suspected that the vessel they were looking for was Russian.
On Sunday, the government of Estonia, which borders Russia, also expressed concern about a Russian military buildup on the border. Estonian President Kersti Kaljulaid said her country has additional military needs despite spending over 2 percent of its budget on defense.
In 2004, Estonia joined the North Atlantic Treaty Organization (NATO), which means that member nations would be obligated to come to the tiny nation's defense in the event of a foreign invasion. Sweden is not a NATO member, but Stockholm has mulled the possibility of being part of the intergovernmental military alliance.