Russian Embassy in Syria Hit By Mortar Fire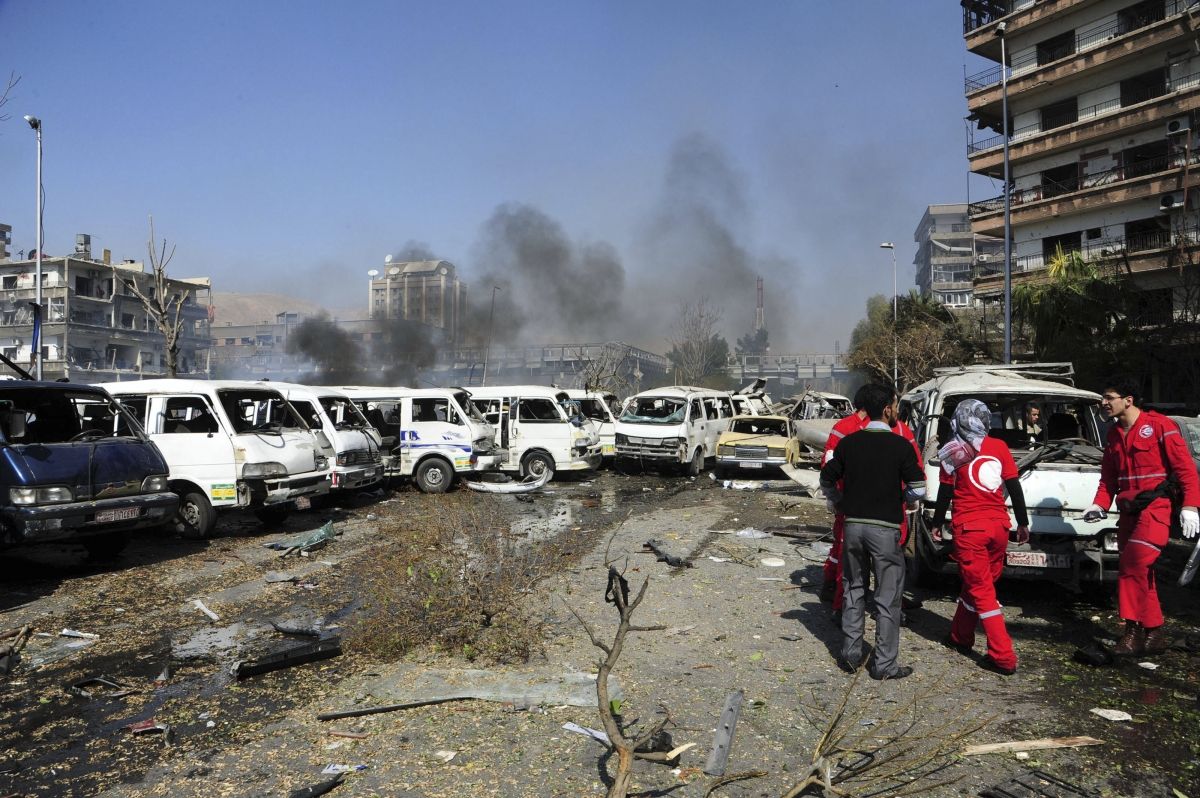 Russia's Ministry of Foreign Affairs has condemned what it says was a terrorist attack on its embassy in Damascus, Syria, after a mortar shell hit the building on Sunday.
"We await a clear position on this terrorist act from all members of the international community, including regional actors," a statement released by the ministry on Monday evening read. The ministry called for "not only words, but also concrete action" to be taken and highlighted that the mortar shell had come from the Dzhobar district of the city, which it said is "occupied by anti-government militants." No one was injured in the incident.
The statement does not specify who the Russian's believe are behind the shelling, however it dismisses that the attackers were affiliated with the Islamic State militant group. Instead it says that those responsible for the shelling "have external sponsors, who are responsible for exercising decisive influence on these illegal armed groups."
"We are currently investigating how the mortar fell into the hands of the militants," the statement adds. The embassy in Damascus was not immediately available to provide additional comments.
This is not the first instance the embassy has been hit by fire. In May, the building sustained "serious material damage", according to the UN Security Council, after it was hit by a mortar round, and similar incidents have persisted since the start of the Syrian conflict.
The Russian government is a vocal supporter of Syrian President Bashar Assad's regime and has consistently condemned Western initiatives to remove him from power. Russia has vetoed proposed U.N. resolutions calling for Assad to step down and to refer the actions of both the government and opposition militias to the International Criminal Court.