Russian Embassy Takes Swipe At Boris Johnson After Syria Protest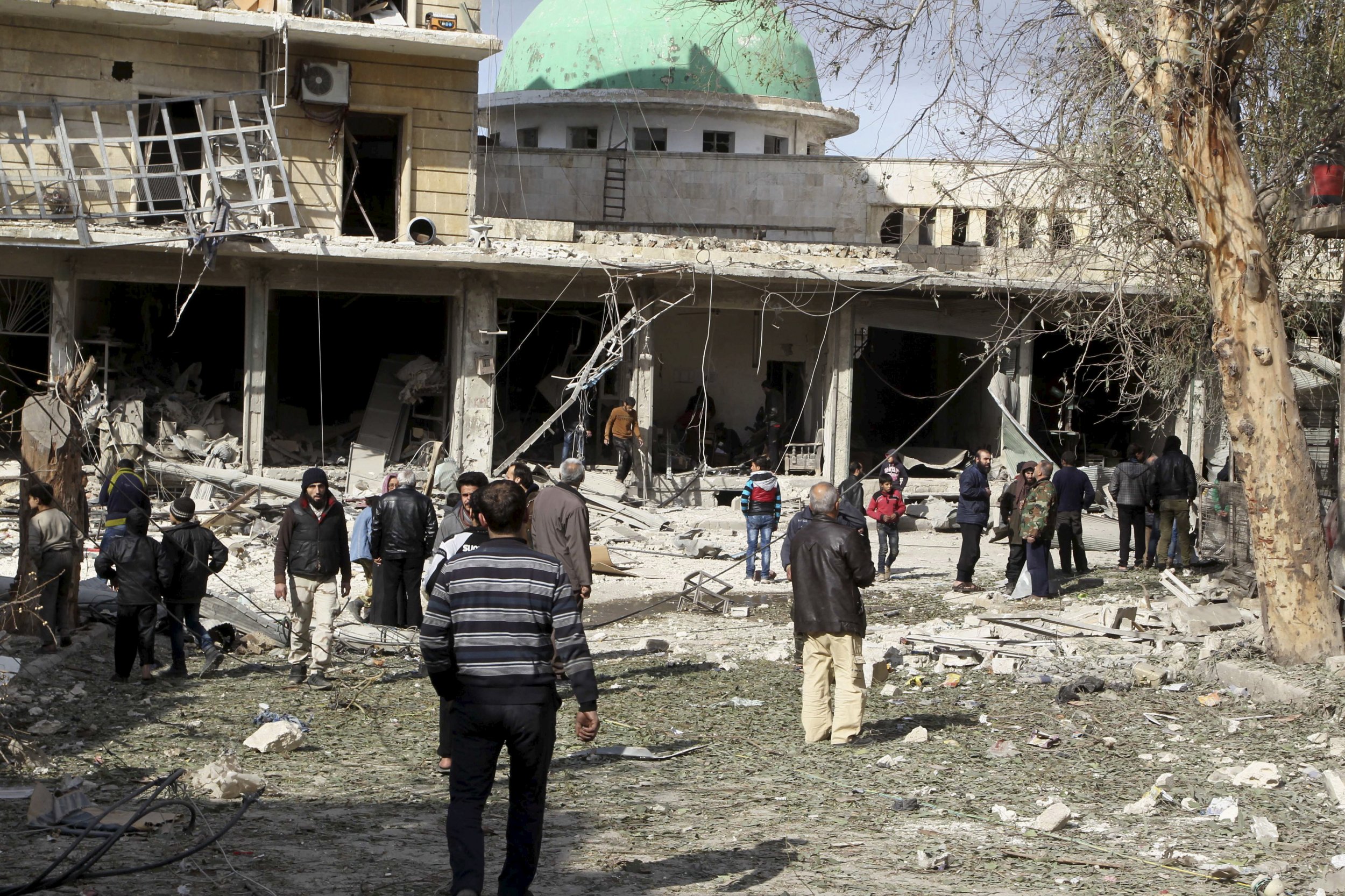 Russia's embassy to the U.K. has suggested that statements by the British government and Foreign Secretary Boris Johnson encouraged protest action that has disrupted its work, in a statement issued on Thursday.
Protesters gathered in front of the London embassy on Thursday, dumping hundreds of plastic limbs in front of its gates, as a sign of protest to Russian military action in Syria. Humanitarian organizations and western governments have repeatedly accused Russia of hitting civilians and hospitals in Syria. Russia has denied causing any civilian casualties.
The embassy issued a statement expressing "deep concern" at the protest and accusing the British government of showing "unwillingness to ensure normal operation and security" of the embassy.
"As a result, the mission staff and visitors were unable to enter the premises of the Embassy," the statement said. "The security of the Russian diplomatic mission in the UK was compromized."
The statement also accused police of being "indifferent in the face of the openly provocative and disorderly conduct of the 'demonstrators'." The Metropolitan police are yet to comment but said they are preparing a response.
"One is under the impression that this disruptive 'protest action' has been thoroughly planned, which is not surprising in the context of the recent official statement in Parliament by Secretary of State for Foreign and Commonwealth Affairs Boris Johnson encouraging to hold protests outside the Russian Embassy in London," the statement said.
The statement also claimed that there is an "ongoing anti-Russian campaign" in the British media "inspired by some statements of the British officials."
The Russian diplomatic mission has forwarded a Note of Protest to the Foreign and Commonwealth Office. A spokesman for the embassy was not immediately available to comment on whether or not they considered the U.K. government to have been behind the protest.