Russian Engineers Demine Bombed Out Azovstal Plant in Mariupol
Russian combat engineers demined the bombed-out Azovstal plant in Mariupol after Russian troops stormed and destroyed large parts of it on April 19.
Pockets of organized resistance fighters of the Azov Battalion, a far-right unit of the National Guard of Ukraine, holed up in the plant and mounted a brave resistance until surrendering last week.
The battalion, which had been nursing dozens of wounded soldiers, began to suffer a medical crisis due to a lack of basic necessities such as bandages and cleaning products inside the besieged plant. As a result of their plight, the Azov Battalion started to surrender.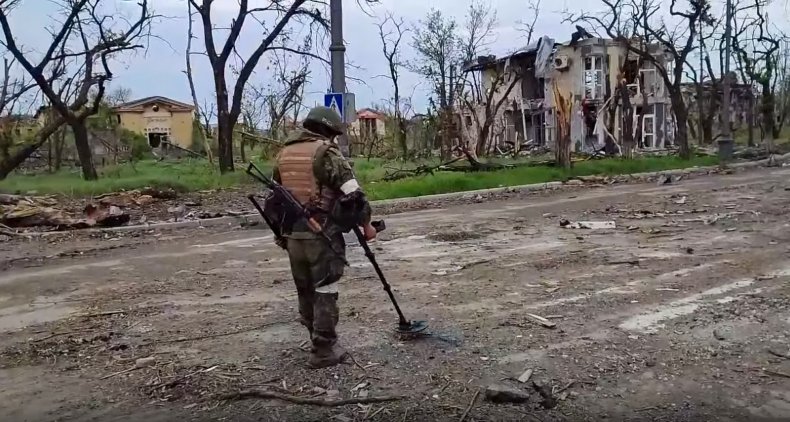 The Russian military claims that 2,439 members of the Azov Battalion have laid down their arms and surrendered.
The Russian Ministry of Defense (MoD) said in a statement that combat engineers have been clearing the bombed-out plant of mines, adding that more than 100 explosive devices have been successfully destroyed so far.
A spokesperson for the People's Militia of the Donetsk People's Republic (DPR) said: "Work is proceeding according to the schedule, the personnel feel confident, they are carrying out engineering reconnaissance.
"At the moment, over 100 explosive objects have been destroyed in two days, but work continues."
The Russian MoD said Ukrainian fighters mined the entire perimeter of the plant as well as buildings inside the complex.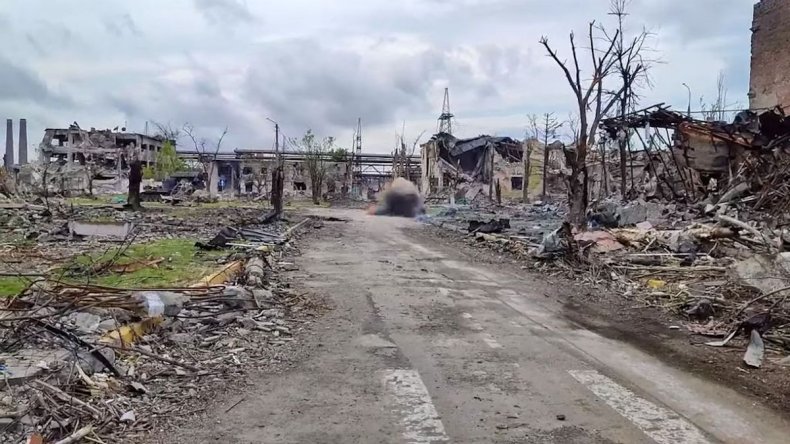 Russian troops invaded Ukraine on February 24 in what the Kremlin is still calling a "special military operation." May 23 marks the 89th day of the campaign.
Since the start of the invasion, Russian forces claim to have destroyed 174 Ukrainian aircraft, 125 helicopters, 977 drones, 317 anti-aircraft missile systems, 3,198 tanks and other armored combat vehicles, 408 multiple rocket launchers, 1,622 field artillery and mortars, and 3,077 units of special military vehicles.
Meanwhile, the Ukrainian military claims that Russia has lost 1,293 tanks, 3,166 armored fighting vehicles, 604 artillery systems, 201 multiple launch rocket systems, 93 anti-aircraft systems, 204 warplanes, 170 helicopters, 2,206 motor vehicles and fuel tankers, 13 vessels, 476 unmanned aerial vehicles, 43 units of special equipment, and 110 cruise missiles.
The total combat losses of Russian troops stand at around 29,200 personnel, according to the General Staff of the Armed Forces of Ukraine.
This story was provided to Newsweek by Zenger News.