Russian 'Fake News': Reports of Wada Whistleblower's Suicide Attempt Are 'Fictional'
The lawyer of Russian doping whistleblower Grigory Rodchenkov has dismissed reports in the country's media that his client attempted suicide on June 19.
Rodchenkov is currently in the FBI Witness Protection Program after providing evidence about widespread doping among Russian athletes. He is the former director of Russia's national anti-doping laboratory, which was suspended by the World Anti-Doping Agency in 2015 for its part in the country's state-sponsored substance abuse program.
The Kremlin-backed RT news agency quoted Alexander Ionov, the vice president of the Russian branch of the International Committee for the Protection of Human Rights. He said Rodchenkov was found by FBI agents in his Washington, D.C. safe house next to empty whiskey bottles and six packages of tranquilizers.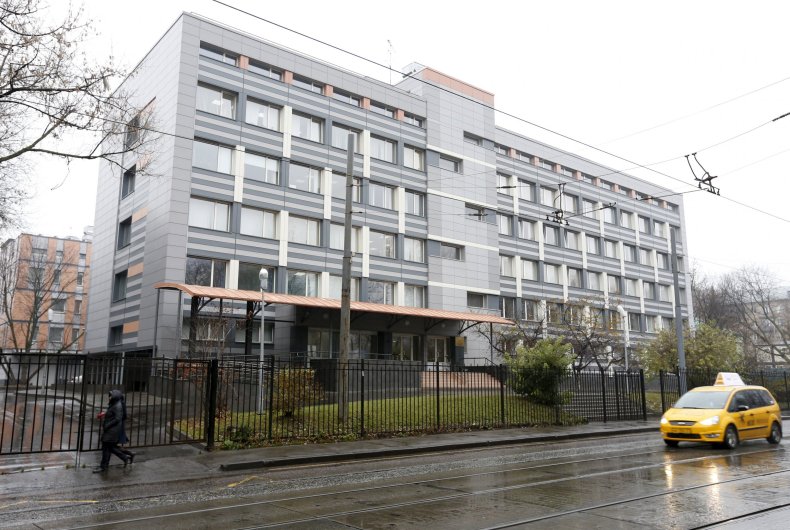 Ionov speculated that the doctor attempted to take his own life due to "a strong internal tension and pressure, which is being exerted by American justice and American intelligence agencies."
"Apparently, he lost his nerves after such serious accusations and all the noise that was raised around his person," Ionov reportedly said.
Rodchenkov's lawyer, Jim Walden, dismissed the claims as the "latest example of fictional news" reported by Russian media.
"This is false. Dr Rodchenkov is happy, healthy, and has been working productively with anti-doping and criminal authorities to further expose corruption in Russia," Walden told Newsweek. "Russia's continuing attempts to discredit him are merely a reflection of its consciousness of guilt." The FBI told Newsweek it could not "comment on or confirm any information" related to the reports.
Rodchenkov worked with Russia's anti-doping agency between 2005 and 2015. In 2016, he revealed the extensive doping program being carried out within the country. His claims were later confirmed by the McLaren Report, which said more than 1,000 athletes benefited from a cover-up between 2011 and 2015.
On the basis of McLaren's findings, Russian athletes were partially banned from competing at the 2016 Summer Olympics and 2018 Winter Olympics. Rodchenkov is the subject of a libel lawsuit from three Russian Olympians and the tycoon backing them, a legal action he is now counter-suing. The doctor fled to the U.S. and went into the FBI's Witness Protection Program in 2016.
Just before the start of the 2018 World Cup in Russia this month, Rodchenkov alleged that a member of the Russian World Cup squad was one of 34 players treated by his doping team. Despite this, he said he expects a clean tournament. "During competition all people are clean, the most complicated and wrong things are done before major events," he explained.
Updated | This article has been updated to include a response from the FBI.