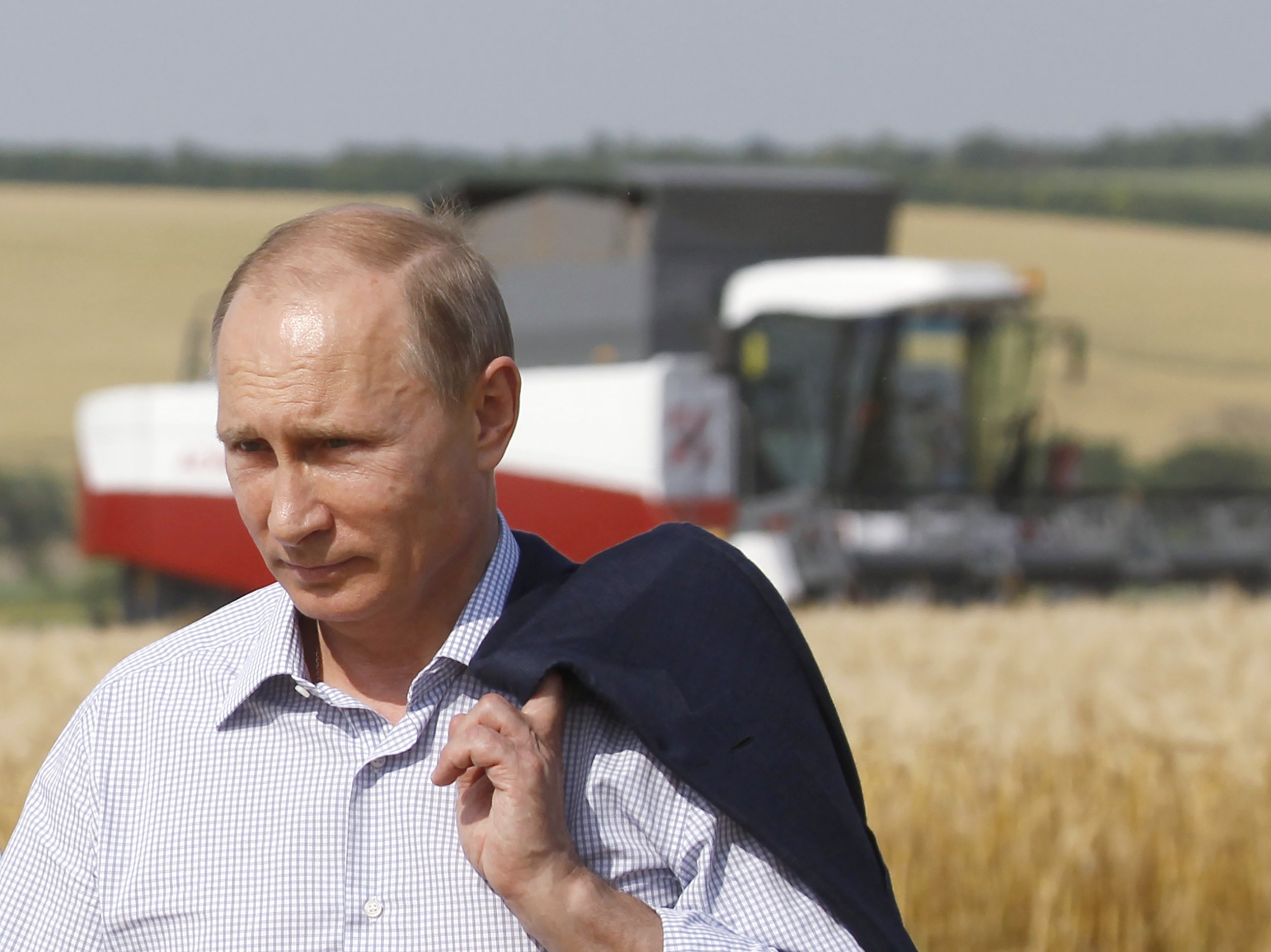 Russian farmers, denied a chance to air their grievances by the government, are descending on the Kremlin with their tractors, demanding a meeting with Russian President Vladimir Putin.
The convoy of several dozen cars and trucks, led by 17 tractors took off from Russia's Black Sea Krasnodar region on Sunday sporting Russian flags, ready to make the 1,300 km drive to Moscow. The protest convoy was organised by a Christian farmer group in Krasnodar, near the farmlands of the Kuban river, though farmers from other parts of Russia have joined.
The convoy's leader Vasily Melnichenko has declared that he wants to meet with Putin face to face, "So we can speak like men." The farmer is currently also planning to run for parliament in next month's election as a Green Party candidate.
Speaking to Russian news website Znak, Melnichenko said that by the time the group reaches Voronezh region, roughly halfway to their destination, another 20-30 tractors are expected to join the group.
"The main problem is that the land is concentrated in the hands of the large agricultural holdings," Melnichenko said. "Somehow it happens that between 500,000 and 800,000 hectares of land end up in the hands of single owners, when farmers with a tractor are forced to live on 20-30 hectares. It's not fair."
The Krasnodar farmers pushed for a meeting with Prime Minister Dmitry Medvedev when he visited the region earlier this month but claim to have been kept from seeing him, despite the farming industry forming the region's top industry and Medvedev's key talking point.
On Monday evening Melnichenko posted on Facebook, complaining that the convoy had been halted by police in Rostov region for five hours without a reason given. The group have not planned an exact date of arrival in Moscow, but more attempts by authorities to halt the convoy are expected.