Huge Fight Breaks Out on the Streets of Russian City, Leaving One Dead
A fight between a group of men on a street in Russia's second-largest city has resulted in a death, according to reports.
Russian internet publication Life obtained video footage of the incident in St. Petersburg and said it took place on the evening of May 10.
The brawl took place in the Frunzensky district of the city and the publication was told by a source that one person died as a result of the fight.
In the video clip one person can be seen being struck and falling to the ground. Moments later the rest of the men can be seen fighting outside a store.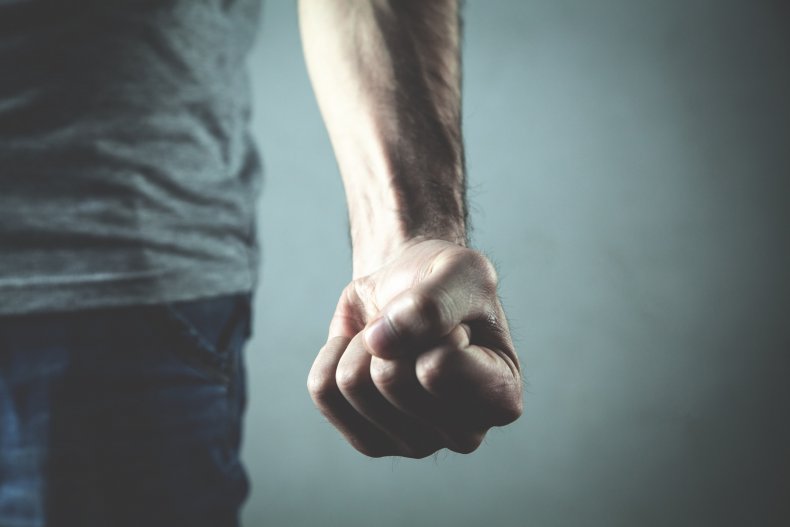 As the group continue to brawl, one individual goes over to stomp on the man on the floor.
Eventually the men disperse in different directions. While it is not apparent how much time passes, after a while the man that was on the floor gets to his feet and bystanders come over to check on him.
It is not clear what caused the fight or whether it was a planned attack.
When police arrived at the scene seven people were detained with one person being taken to hospital. This man eventually succumbed to his injuries and died, according to the Life report.
Earlier it was reported that in the Moscow region a man wounded four people during a fight after a verbal altercation turned physical.
On the other side of the world in San Diego in the U.S. a man was arrested on suspicion of murder earlier this month after attempting to stop a fight.
Edward Hilbert, 55, intervened in a fight on a San Diego city bus on April 30, restraining a 28-year-old man for several minutes after he had gotten into a fight with a woman.
Police told ABC 10 San Diego that he younger man lost consciousness and was unresponsive when law enforcement arrived at the scene.
First responders attempted to perform CPR while the man was lying on the bus floor, but he did not wake up and was eventually taken to a nearby hospital by paramedics.
The fight initially began at around 8 p.m. local time, and the 28-year-old was pronounced dead at the hospital by 9:23 p.m.
As a result of this incident, Hilbert was arrested on suspicion of murder and booked at the San Diego County Jail, according to a local CBS affiliate.