Russian Fighter Jet Crashes in Syria, Both Pilots Reported Dead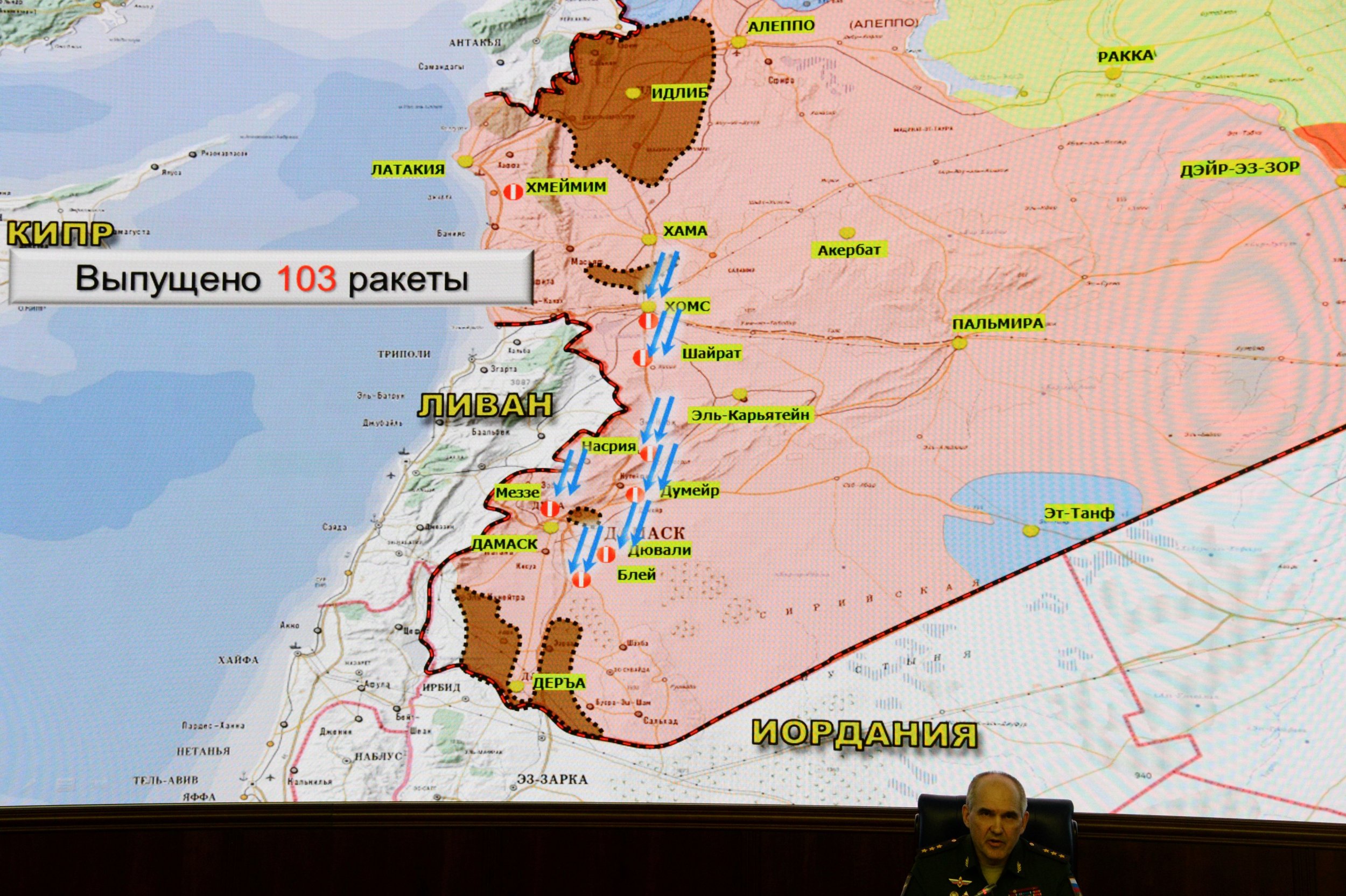 A Russian fighter jet has crashed in sea off the Syrian coasts, killing both pilots state-run news agencies have reported.
The Su-30SM aircraft faltered during or shortly after taking off on Thursday morning from Russia's Hmeymim airfield Russia's Ministry of Defense stated. State news agency RIA Novosti reported the jet lost altitude over Mediterranean Sea and the crew onboard failed to prevent it from plunging into the water,
No enemy fire against the aircraft has been reported. The cause of the crash is not yet clear, but the ministry has suggested engine trouble, possibly due to a bird strike, said state news agency Itar-Tass.
"Both airmen, who fought for the airplane until the final moment, have died, according to a report from the ground," RIA reported, citing a ministry statement.
Read More: Most Russians do not back Putin's war in Syria as death toll continues to mount
The multi-role Su-30 fighter jet and its variants entered full production in the 1990s and they are still widely used by Russia's air force. The Su-30SM jets form part of a deployment of 33 aircraft at the Russian-operated airfield according to satellite images released last summer.
Russia has already suffered over 80 official casualties in the Syrian conflict, despite saying its forces are only entering the civil war to engage with militants from the air in 2015. The last deadly incident for the Russian air force came in March, when a military An-26 jet, carrying around 30 people onboard crashed during a botched landing in Khmeimim. That crash was also apparently unrelated by enemy fire or hostile action.
The unofficial death toll of Russian combatants in Syria is much higher than official figures, however, as evidence mounts that Russian soldiers and mercenaries are operating on the groun in support of the regime.
The U.S. has killed up to 200 of Russian combatants in strikes against Moscow ally Syrian President Bashar al-Assad, Secretary of State Mike Pompeo said last month. The Kremlin has denied any official association with these fighters but does not deny that Russians could be fighting on the ground as mercenaries.