Russian Fighter Jet Shot Down in Rebel-Held Syria and Pilot Captured
A Russian fighter jet has been shot down in a rebel held area in north-eastern Syria's Idlib province, according to reports.
Footage posted on Twitter apparently shows rebels approaching the flaming wreckage, with a red star symbol visible on a piece of the plane.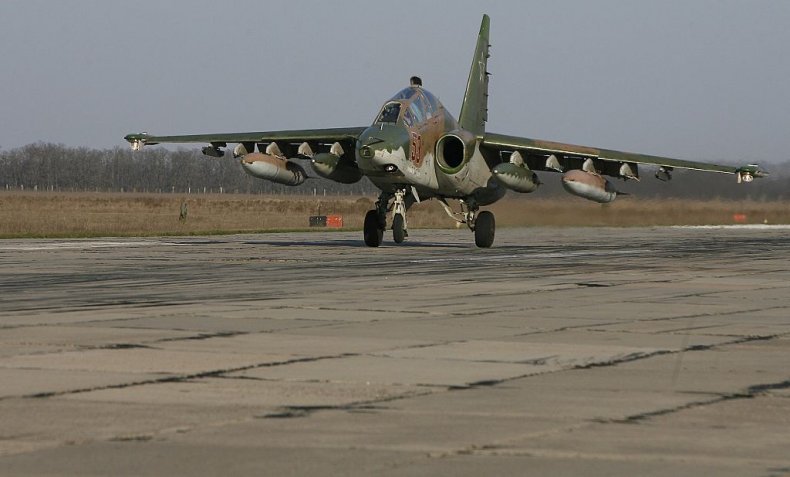 It is not known who shot down the plane, but jihadist group al-Qaeda-linked Hayat Tahrir al-Sham has a presence in the area.
A media account associated with the group posted footage reportedly showing the crash site.
Analyst Charles Lister said that the first footage of the plane going down was posted by a group affiliated with the Free Syrian Army, which said its anti-aircraft guns shot down the plane.
Russia has launched a bombing campaign against rebel groups in Syria in support of the government of Syrian President Bashar al-Assad.
The pilot ejected before the crash and was captured, U.K.-based monitoring group the Syrian Observatory for Human Rights told the BBC.
It said the plane crashed near the town of Sareeq, in Idlib province, where government forces backed by Russian air strikes have been trying to oust rebel forces.
The Russian defense ministry has not commented on the reports.
In 2016, Turkey downed a Russian fighter plane which Ankara claimed had encroached in its airspace, causing the relations between the countries to dip to their worst point since the Cold War.